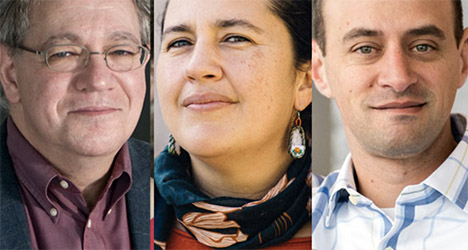 Faculty Accolades
Three elected to the National Academy of Education
Professors (left to right) Brian Reiser, Megan Bang and Jonathan Guryan have been elected to the National Academy of Education for their stellar contributions to education scholarship and research.
The School of Education and Social Policy now has 15 National Academy members, including eight in the last five years.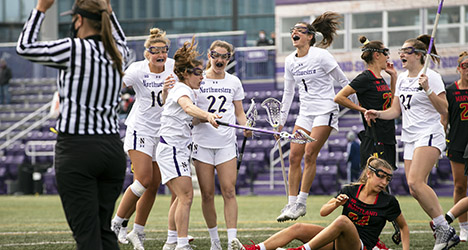 Athletics
Lacrosse beats Maryland to clinch Big Ten title
Northwestern completed a sweep of No. 9 Maryland this week to clinch the regular season Big Ten title and remain undefeated. The Wildcats will be the No. 1 seed in the Big Ten Women's Lacrosse Tournament, which begins April 29 at Penn State.
Entrepreneurship
Apply now for VentureCat
Applications for VentureCat, Northwestern's annual student startup competition, are open through April 9. The competition will be held virtually on May 26.
Up to 25 of Northwestern's most promising student-founded startups will be selected to compete for more than $300,000 in non-dilutive prize money.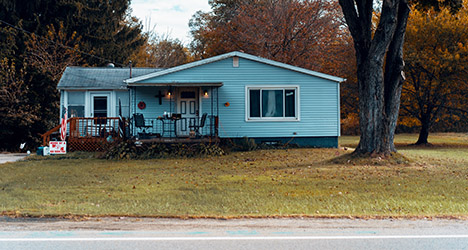 Research
Rural U.S. has more heart failure deaths than urban areas
Heart failure deaths are persistently higher in rural areas of the U.S. compared with urban areas, reports a new Northwestern Medicine study. The research also showed race disparities in heart failure are prevalent in rural and urban areas with greatest increases among Black adults under 65 years old.
10
Northwestern Medicine researchers estimate the Federal Assault Weapons Ban prevented 10 public mass shootings from 1994 to 2004 before it expired.