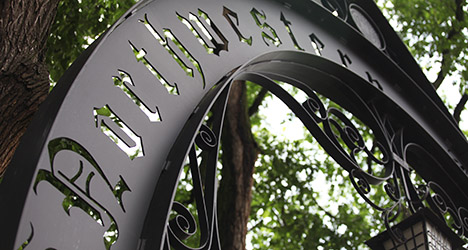 Campus Safety
Envisioning a new model for campus safety and security
Northwestern's Community Safety Advisory Board is considering the results of an external review of the Department of Safety and Security, specifically regarding security operations and the overall approach to community engagement.
Co-chaired by the University's chief diversity officer, Robin Means Coleman, and Dr. Clyde Yancy of the Feinberg School of Medicine, the advisory board was charged last winter with reimagining the campus safety model at a time when impassioned discussion continues nationwide about the role of security personnel in society.
Yancy talked with Northwestern Now about safety, security and a key to creating systemic change.
The external reviewers' report is available online.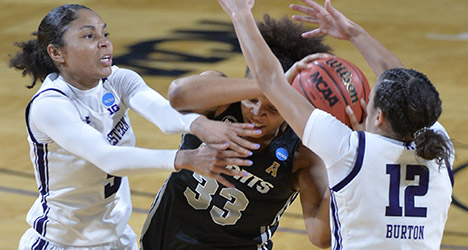 Athletics
Big win for the Wildcats
Northwestern women's basketball earned its first NCAA Tournament win in 28 years on Monday, beating the University of Central Florida, 62-51, to advance to the second round of the NCAA Tournament.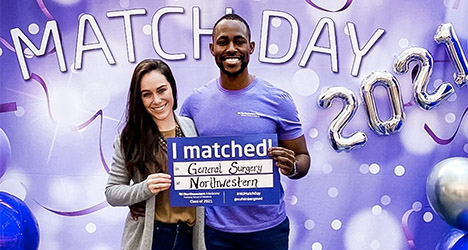 Feinberg School of Medicine
Celebrating Match Day 2021
Friday, March 19, was Match Day, when fourth-year medical students like Raheem Bell (pictured right) take the next step in their career journeys. The annual tradition represents the culmination of a lifelong desire to help others as students learn where they will train as residents for the next three to seven years.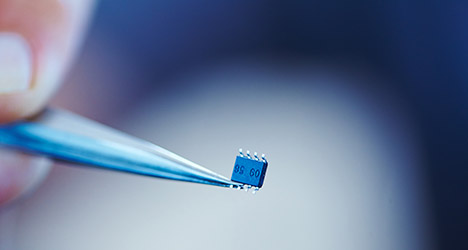 Chemistry
Packing power into smaller spaces
From slimmer laptops to smaller smartphones, all of our most-used devices rely on increasingly smaller microchips. But, in recent years, researchers have seemingly hit the limit on how far these chips can shrink.

Now a research team led by Northwestern and the University of Virginia has explored a new solution.