Tuesday, February 16
Weather alert: Campus is open today, although the snow and cold could impact some normal campus functions. Dining halls and health services are open, and COVID-19 testing resumes at noon. Check for transportation delays.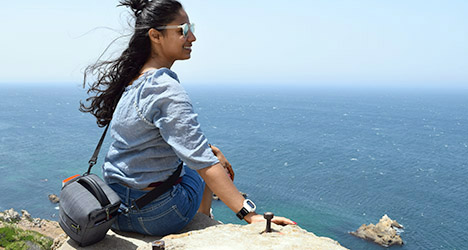 Student Experience
Opening new doors to undergraduate research
Northwestern is expanding undergraduate research opportunities for first-year students who are first-generation, lower-income or marginalized, thanks to a $300,000 grant from the Arthur Vining Davis Foundations.

The grant will help students launch research and creative projects in the arts, humanities, journalism and social sciences, with an emphasis on issues of social justice, diversity, equity and inclusion.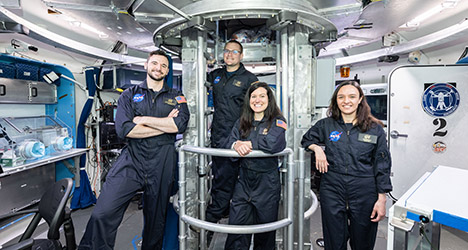 Research
At AAAS, discussions on youth incarceration, quantum computers and teams in space
Three Northwestern faculty members — Linda Teplin, Danna Freedman and Noshir Contractor — presented their innovative research at the recent 2021 annual meeting of the American Association for the Advancement of Science. The meeting, "Understanding Dynamic Ecosystems," was held virtually last week.
Nanotechnology
Nominations invited for Kabiller Prize
Northwestern is now accepting nominations for two prestigious international prizes: the $250,000 Kabiller Prize in Nanoscience and Nanomedicine and the $10,000 Kabiller Young Investigator Award.

The deadline for nominations is May 17. Recipients will be evaluated and chosen by an independent committee of experts in nanotechnology. Learn more.
Feinberg School of Medicine
Drug brings significant weight loss in obese patients
A new anti-obesity medication was shown to be almost twice as effective at helping individuals lose weight as some of the current weight-loss drugs on the market, according to a new landmark study conducted at Northwestern Medicine.
Other News
• Kellogg will host the ClimateCAP summit in 2022, bringing together students and industry leaders to discuss the intersection of climate change and business.
• Northwestern Qatar has launched the Dean's Global Forum featuring diverse leaders in conversation on pressing global issues.
• During an event hosted by the Farley Center for Entrepreneurship and Innovation, Amazon VP Alicia Boler Davis '91 says the company is poised to emerge from the pandemic stronger than ever.