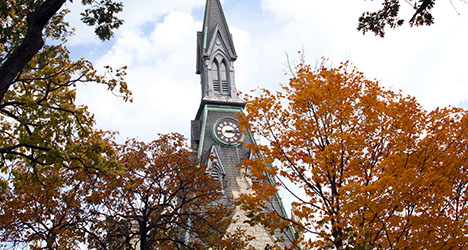 Campus Safety
Report details role and budget of University Police
Northwestern today published a comprehensive report outlining the roles of the Department of Safety and Security and University Police. It is part of a broader series of initiatives focused on racial and social justice.

The document has several detailed sections on campus safety at Northwestern, including reported incidents, jurisdiction, police staffing and training, officer demographics, internal and external partnerships and an extensive 11-year budget overview.

Read highlights or the complete report online now.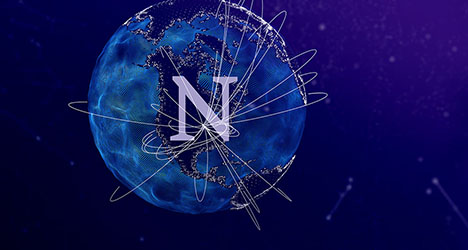 Global
University presidents tackle global issues affecting youth
The theme of intergenerational justice will drive the dialogue among more than two dozen university presidents who will gather virtually Nov. 22-24 for the U7+ Alliance of World Universities Presidential Summit.

Hosted by Northwestern, the U7+ Summit is the annual meeting of the U7+ Alliance, the first coalition of university presidents from Europe, Asia, North America, South America, Africa and Australia dedicated to defining concrete actions universities can take to collectively address global challenges in coordination with government leaders in G7 countries and beyond.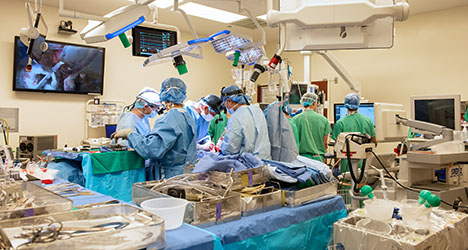 Coronavirus
Helping patients survive the COVID-19 'bomb blast'
Double lung transplant surgery for critical COVID-19 patients, first performed in the U.S. at Northwestern in June, has now been done seven times by Dr. Ankit Bharat, chief of thoracic surgery and surgical director of the Northwestern Medicine Lung Transplant Program, and a team of surgeons.

With at least three more patients accepted for surgery, Bharat is hopeful the procedure can offer a last chance to otherwise terminal patients.
Events
Celebration this week of global citizenship
Northwestern units across campus this week have scheduled an array of virtual activities to mark International Education Week.

"International Education Week is a time to celebrate the diversity of peoples, languages and cultures in our world and in our own communities," said Sara Tully, director of the Global Learning Office. "It's a great reminder that we needn't travel far to broaden our horizons."