2022 University Program and Events
Keynote Address: Nikole Hannah-Jones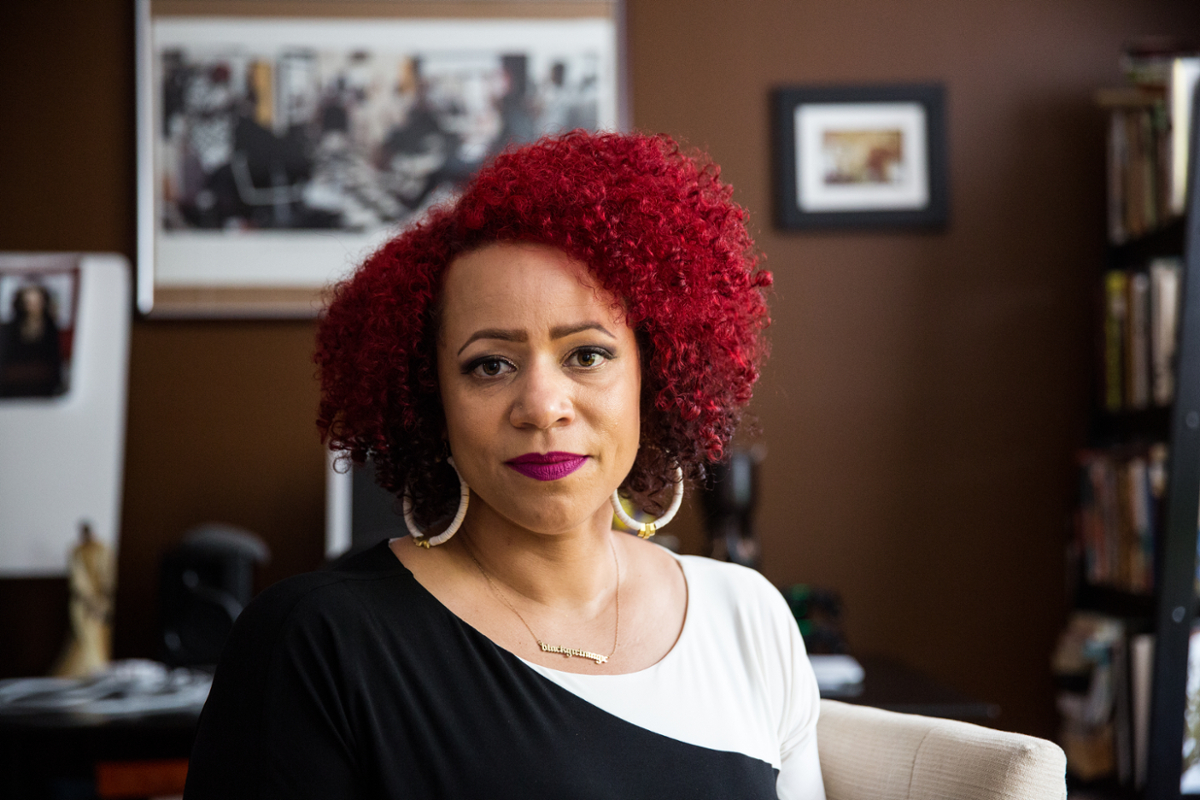 Monday, January 24, 2022  | Time: 5:00pm Central Standard Time
Location: Due to the everchanging landscape, the Evanston MLK Keynote will take place in a virtual format.
Register to attend on Zoom
Keynote speaker bio: Nikole Hannah-Jones is an investigative reporter covering racial injustice and creator of the New York Times' 1619 Project. Published in 2019, the 1619 Project commemorated the 400th anniversary of the beginning of slavery in what would become the United States, examined slavery's modern legacy and reframed the way Americans understand history and the contributions of Black Americans to the nation. Hannah-Jones lead essay was awarded the 2020 Pulitzer Prize for commentary.
In 2016, Hannah-Jones co-founded the Ida B. Wells Society for Investigative Reporting, a training and mentorship program for increasing the ranks of investigative reporters of color.
In addition to the 2020 Pulitzer Prize, Hannah-Jones has been awarded three National Magazine Awards, one Peabody Award, two Polk awards and a MacArthur 'Genius' Fellowship, among other honors. Nikole Hannah-Jones is a member of the American Academy of Arts and Sciences and of the Society of American Historians and was inducted into the North Carolina Media and Journalism Hall of Fame in 2021.
Alpha Phi Alpha Candlelight Vigil: Dr. Jeffrey Sterling, President and CEO of Sterling Initiatives
Monday, January 17 | Time: 3:00pm CST

To register for the Alpha Phi Alpha Candlight Vigil, please register using the following link:
https://northwestern.zoom.us/webinar/register/WN_GAXnhuxiShiY9mpeR-wmlQ

Keynote speaker bio: Dr. Jeffrey Sterling is a global leader in community-based medicine and public health. He serves as President & CEO of SIMPCO, LLC, America's first managed preventive care organization. Dr. Sterling also is the President and CEO of Sterling Initiatives (SI), a healthcare consulting and implementation firm assisting entities with clinical, operational, and financial best practices. SI has assisted health systems and plans, governments, and medical practices in three-dozen states and countries on five continents.
2022 Events
Eva Jefferson Day (Evanston Campus)
Monday, January 17 
Due to the everchanging landscape, the Eva Jefferson Day Event has been rescheduled to a later date.

Northwestern students will lead a virtual program of arts, crafts and discussion about the legacy of Dr. King for Family Focus Evanston students.

Candlelight Vigil (Evanston Campus)
**Due to the everchanging landscape, the Candlelight Vigil will take place in a virtual format. 
Date: Monday, January 17  
To register for the Alpha Phi Alpha Candlight Vigil, please register using the following link:
https://northwestern.zoom.us/webinar/register/WN_GAXnhuxiShiY9mpeR-wmlQ
The first MLK Day at Northwestern was established in 1980, three years before the national holiday was established, by the Alpha Mu Chapter of Alpha Phi Alpha, Dr. King's fraternity. 
Each year, Alpha Phi Alpha Fraternity, Inc. - Alpha Mu Chapter, raises funds for March of Dimes. Donate to March of Dimes / March for Babies here.

Who is Nikole-Hannah Jones
Date: January 18 | Time: 12:00pm
A webinar discussion with Professors Leslie Harris and Kate Masur of History, African American Studies, and Gender and Sexuality Studies. In preparation for Nikole Hannah Jones'
Dr. Martin Luther King Jr. DREAM Week Keynote appearances on both Northwestern campuses, we will spend
the lunch hour talking about Jones' work as a journalist, its antecedents, its significance, and the controversies it has generated. A list of further reading and resources will be available. Students, staff, and faculty with all levels of familiarity with Jones or The 1619 Project are welcome.
RSVP: https://bit.ly/3JGvSF7

Today I Have Hope: Local Community Organizers Panel Discussion (Chicago Campus)
Date: January 19 | Time: 12:00pm
A panel of Chicago-area community organizations that highlight the work people in the community are doing to
support diversity, equity, and inclusion efforts.
Zoom: https://northwestern.zoom.us/j/8718307977

Streaming of the "The American Dream" speech delivered by Dr. Martin Luther King, Jr.
Date: January 20 | Time 12:00pm CST
on July 4, 1965, at Ebenezer Baptist Church in Atlanta, Georgia.
Zoom: https://northwestern.zoom.us/j/8718307977


MLK Oratorical Competition (Chicago Campus)
Date: January 21 | Time 12:00pm CST
Zoom: https://northwestern.zoom.us/j/8718307977

All Chicago Campus students and staff are invited to participate in the 2022 Oratorical Contest. 

Quote: "If you lose hope, somehow you lose the vitality that keeps life moving, you lose that courage to be, that quality that helps you go on in spite of it all. And so today I still have
a dream." — Dr. Martin Luther King, Jr., The Trumpet of Conscience

MLK Virtual Keynote Event (Evanston Campus)
Monday, January 24 | Time 5:00pm CST
Due to the everchanging landscape, the MLK Keynote will take place in a virtual format.
Register to attend on Zoom

MLK Service Activity (Chicago Campus)
For information and to RSVP visit: https://bit.ly/3n1JP6B