Passings
Hope Arthur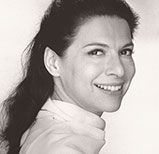 Hope Arthur '53, New York, July 29. An actress and teacher, Ms. Arthur is best known for her role in Eduardo De Filippo's The Best House in Naples on Broadway as well as her long career in the entertainment industry.
Upon graduating from the School of Communication, Ms. Arthur traveled to London to study at the Royal Academy of Dramatic Art. She later worked on and off Broadway, as well as in television, radio and film.
But Ms. Arthur's most notable role was as a teacher. She taught acting method at the Lee Strasberg Institute in New York for 38 years, instructing some entertainment greats, including Adam Sandberg and Alec Baldwin.
Ms. Arthur, who was married for a time to travel writer Arthur Frommer, also contributed to his guidebook series.
Ms. Arthur is survived by her daughter, Pauline Frommer, and two grandchildren.
Maurice Bluestein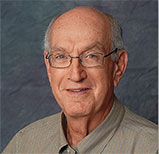 Maurice Bluestein '67 PhD, Pompano Beach, Fla., Aug. 28, at age 76.
A mechanical engineer, Mr. Bluestein modernized the windchill index. For years, he questioned the formula and discovered a number of flaws in the original experiment. In 2001 Mr. Bluestein and a Canadian scientist developed the more accurate formula that is used today.
During his professional career, Mr. Bluestein worked on spacesuits for the Apollo space program, focusing on waste management. He also helped design artificial limbs and worked on ultrasound imaging for breast cancer detection. He taught at Indiana University–Purdue University at Indianapolis for 19 years.
He is survived by his wife, Maris; two daughters, Karen and Jennifer; a son, Richard; and two grandchildren.
JACK CHRISTIANSEN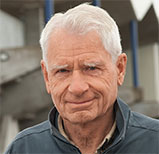 John "Jack" Christiansen '50 MS, Bainbridge Island, Wash., Aug. 16, at age 89.
One of the world's top thin-shell concrete designers, Mr. Christiansen worked on many prominent structures in the Pacific Northwest, including the Seattle Kingdome.
After graduating from Northwestern with a master's degree in structural engineering, Mr. Christiansen joined W.H. Witt Co. in Seattle, which later became Skilling, Helle, Christiansen & Robertson. He became senior partner and president.
In 2016 the International Association of Shell and Spatial Structures awarded him the Eduardo Torroja Medal, the association's highest individual recognition.
Mr. Christiansen is survived by sons John and Robert; daughters Janet, Nelda and Karin; and six grandchildren.
EDMOND EGER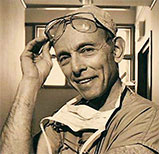 Edmond I. Eger II '55 MD, Tiburon, Calif., Aug. 26, at age 86.
Modern-day surgery would be very different without Dr. Eger's work to help develop the minimum alveolar concentration, a standard measure of potency of anesthetic gases that helps anesthesiologists plan for proper dosages. His work is credited with making the administration of inhaled anesthetics much safer.
During his 46-year career at the University of California, San Francisco, Dr. Eger identified new drugs that could be used as anesthesia. He also wrote more than 500 scientific articles and wrote or contributed to seven books.
He is survived by his wife, Lynn Spitler; his daughters, Cris, Doreen and Renee; a son, Edmond; a half-brother, Larry; two stepchildren; seven grandchildren; and six step-grandchildren.
Joann Torretta Guagliardo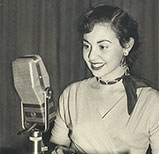 Joann Torretta Guagliardo '53, Longboat Key, Fla., July 8, at age 85.
A TV personality and entrepreneur, Mrs. Torretta hosted her own TV show and later worked as a fashion director for Sears and Montgomery Ward, where she ran the Wendy Ward Charm School.
In 1983 Mrs. Torretta opened First Impressions, a modeling and image school for men and women in Tampa. When she was diagnosed with breast cancer in 1983, Mrs. Torretta created the American Cancer Society's Look Good, Feel Better program.
Her family endowed the Joann Torretta Award to be presented annually to a talented School of Communication student.
She is survived by her children, Gayle and Paul Guyardo '83, '84 MS, and six grandchildren, including Paul Greyson '20.
Rolf M. Gunnar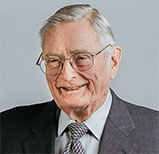 Rolf Gunnar '46, '48 MS, '49 MD, Hinsdale, Ill., March 18, at age 91.
Recipient of the 2015 Physician of the Century Award for the Northern Illinois Region of the American College of Physicians, Dr. Gunnar was a renowned cardiologist and educator.
Dr. Gunnar became a member of Northwestern's V-12 Navy College Training Program during World War II, a program designed to produce officers trained in fields such as engineering, foreign languages and medicine. Through the program, Gunnar became a U.S. Army captain and battalion surgeon in the 2nd Infantry Division, earning battle stars at the Battle of Bloody Ridge, the Battle of Heartbreak Ridge and the Iron Triangle in the Korean War. He was awarded a Bronze Star with V Device for Valor for risking his life to rescue a wounded American soldier.
After the war, he worked at the Cook County Hospital, where he was director of adult cardiology and head of the division of medicine. His innovative research focused on myocardial infarction as well as circulatory shock.
After retirement, he also co-founded BraveHearts Therapeutic Riding & Educational Center in Harvard, Ill., a charity dedicated to serving children and veterans with disabilities.
Dr. Gunnar in survived by his second wife, Margaret; three children, Jocelyn, Rolf Jr. and William Gunnar '79, '79 MS, '83 MD; seven grandchildren and one great-granddaughter.
KENNETH HUTCHINSON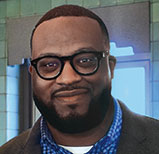 Kenneth Dion Hutchinson '04 '16 MS, Park Forest, Ill., Oct. 18, at age 35. After earning his undergraduate degree from Northwestern, Mr. Hutchinson made it his life's work to help underrepresented minorities earn college degrees, first as an admission officer and co-coordinator of African American recruitment at Northwestern.
 In 2006 he joined Urban Prep Academies, where he worked for nearly a decade, most recently as director of network college counseling programs. He knew the odds were stacked against his students. Only 3 percent of all African American males who live in Chicago get a college degree, Mr. Hutchinson told Northwestern magazine in 2009.
While working as a college counselor at Urban Prep, Mr. Hutchinson earned a reputation for going above and beyond to get all of his students into college, even if that meant calling grandmothers, taking students to church with him and working weekends to finish admissions essays, his wife, LaSandra Houston Hutchinson '04, told the Chicago Tribune. 
"I looked up to him in more ways than one," says Deontae Moore '15, an Urban Prep and Northwestern graduate. "He was the type of person who would always put others before himself. He took me and 883 other young black men under his wings." (Read Moore's remembrance of Hutchinson.)
In 2015 Mr. Hutchinson joined the Chicago-based Cristo Rey Network, where for the last two years he was director of college initiatives for the network of 32 Catholic college preparatory high schools across the country.
In addition to his wife, Mr. Hutchinson is survived by three daughters, Noelle, Bella and Halle; a son, Noah; his mother, Leslie Matthews; his father, Kenneth; two sisters; and a brother.
DONALD JACOBS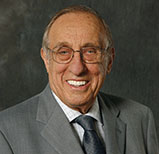 Donald P. Jacobs, dean of Northwestern's Kellogg School of Management from 1975 until 2001 and professor of finance since 1957, Oct. 30, at age 90. Mr. Jacobs was praised for his intelligence, tenacity and vision, which transformed Kellogg into one of the world's premier management education schools.
Mr. Jacobs believed that management is a group activity, not an individual pursuit. Under his leadership, Kellogg became an early and influential proponent of the team-based learning model that has become the norm in almost every Kellogg course and has been adopted by countless other business schools around the globe.
In the late 1990s, Mr. Jacobs began sowing the seeds of what has become Kellogg's premier executive MBA global network. The partnerships he built with leading institutions around the world enabled Kellogg to offer a distinctive approach to global education, combining deep knowledge and experience in global practices with rich, local expertise.
Mr. Jacobs also was a pioneer in the field of executive education. Under his leadership, Kellogg opened the James L. Allen Center in 1979. This continuing-education center, the first of its kind, today hosts more than 6,000 executives each year.
In addition to his Kellogg deanship, Mr. Jacobs was named the Gaylord Freeman Professor of Banking in 1979. He was chairman of the department of finance from 1969 to 1975. After Mr. Jacobs retired, the "dean of deans" remained a vital member of the Kellogg faculty, teaching multiple courses and managing the Zell Center for Risk Research.
The Jacobs Wing in the new Kellogg Global Hub and the Donald P. Jacobs Center are but two testaments to the importance of his legacy. In partnership with Mr. Jacobs' children, Kellogg has established the Donald P. Jacobs Memorial Fund in his honor.
Alfred Kuhn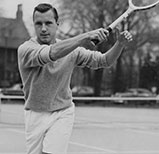 Alfred R. Kuhn '56, Delray Beach, Fla., July 14, at age 83.
Mr. Kuhn won the 1954 Big Ten singles championship and was runner-up the next two years.
After graduating from Northwestern, Mr. Kuhn served two years with the U.S. Army in the Panama Canal Zone. He then earned a doctorate in Russian language and literature from Columbia University.
He taught Russian at Amherst College and, later, at the University of Rochester. Mr. Kuhn also did intelligence work for the National Security Agency in Washington, D.C.
He is survived by his daughter, Elizabeth; and six grandchildren.
Nick Mantis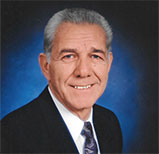 Nick Mantis '59, Schererville, Ind., Aug. 13, at age 81.
A former Wildcat and NBA player, Mr. Mantis was an Indiana First Team All-State basketball selection in 1955 and was named to Parade Magazine's High School All-American First Team. He chose Northwestern over 150 other college scholarship offers and started at guard for three seasons. The two-time team captain earned All–Big Ten honors twice.
The St. Louis Hawks selected Mr. Mantis with the 37th overall pick in the 1959 draft. He played for three teams during two seasons in the NBA and for the Kansas City Steers in the American Basketball League, winning the ABL title in 1962. Mr. Mantis was inducted into the Indiana Hall of Fame as an individual in 1996.
Mr. Mantis, a former U.S. Marine Corps reservist, is survived by his wife, Helen; a son, Angelo; four grandchildren; and a sister, Christine.
Ara Parseghian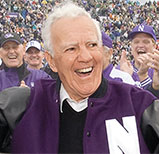 Ara Parseghian, former Northwestern head football coach, Granger, Ind., Aug. 2, at age 94.
A member of the College Football Hall of Fame, Mr. Parseghian guided Northwestern to a 36-35-1 record in eight seasons, including a No. 1 ranking in the Associated Press poll in 1962. After the 1963 season, he moved on to Notre Dame, where he won two national championships.
In 1994 he founded the Ara Parseghian Medical Research Foundation to help find a cure for Niemann-Pick Disease, a rare disorder that affected three of his grandchildren.
He is survived by his wife, Katie; a son, Michael Parseghian '81 MD; a daughter, Kristan; a daughter-in-law, Cindy Buescher Parseghian '81 MBA; and six grandchildren.
Judith Aronson Seigel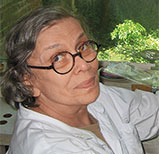 Judith Aronson Seigel '51, New York City, May 10, at age 86.
An important figure in the feminist artist movement in the 1970s, Mrs. Seigel co-founded and edited the Women Artists News and wrote and art directed Mutiny and the Mainstream: Talk that Changed Art, 1975–1990, a text often used for women's studies courses. She advanced the use of photo processing techniques that combine painterly effects and photography. She photographed gritty, pre-gentrification Times Square in the late 1980s.
After earning a master of fine arts at the Pratt Institute at age 50, Mrs. Seigel taught there for 14 years.
Mrs. Seigel was also passionate about preserving Greenwich Village.
She is survived by her husband, Morton; a brother, Richard; and two children, Jeremy and Jessica.
Tsung Wei Sze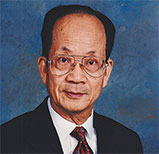 Tsung Wei "Wayne" Sze '54 PhD, of Upper St. Clair, Pa., Aug. 11, at age 95.
Born in Shanghai, Mr. Sze was a leader in the underground anti-Japanese resistance during the occupation of China. He helped smuggle more than 300 technology students out of Japanese-occupied territory along China's east coast. After Pearl Harbor, he served in the Chinese National Army, volunteering as an English interpreter with the U.S. 14th Air Force during World War II. Later he led a group of Chinese interpreters to the United States to prepare for an invasion of Japan.
After the war, Mr. Sze remained in the States to finish his studies. He became a citizen in 1962 and joined the faculty at the University of Pittsburgh, where he taught electrical engineering, pioneered the study of computer systems and established exchange programs with Jiao Tong University in China.
Mr. Sze is survived by his wife, Frances Tung Sze '51 MS, '54 PhD; two sons, David and Daniel; a daughter, Deborah; eight grandchildren; and one great-grandchild. 
Tell us what you think of the magazine in a short online survey by Jan. 31, and you'll be entered to win an iPad.
E-mail comments or questions to the editors at letters@northwestern.edu.