Alumni Updates
Cristina Bejan (WCAS04)
Cristina Bejan delivered the philosophy department's annual Distinguished Alumni Lecture at Northwestern in June. Bejan ("The Mind and the Muse," fall 2004), a Rhodes and Fulbright recipient, is a research scholar at Duke University's Center for European Studies. She is turning her Oxford University doctoral dissertation into a book, The Criterion Association: Friendship, Culture and Fascism in Interwar Romania. Bejan, who lives in Durham, N.C., also directed the one-man show The Journals of Mihail Sebastian, which has been accepted for the Sibiu International Theater Festival 2014 in Romania.
David Chalian (C95)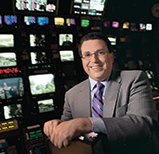 Former POLITICO video director David Chalian ("At the Controls," fall 2008) was appointed supervising producer for the relaunch of the CNN debate show Crossfire. Chalian has spent time as Washington, D.C., bureau chief for Yahoo! News, political editor for PBS NewsHour and political director for ABC News. He lives in Washington, D.C.
Doug Conant (WCAS73, KSM76)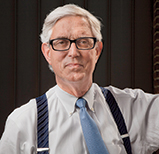 Doug Conant, former president and CEO of the Campbell Soup Co. ("Souper CEO," spring 2005), founded the Kellogg School of Management's Kellogg Executive Leadership Institute. The institute, which he leads as chairman, will drive research that explores key issues facing CEOs and design new approaches for C-suite leadership development. Conant, founder and CEO of ConantLeadership and author of TouchPoints: Creating Powerful Leadership Connections in the Smallest of Moments, will work with Kellogg's executive education team and faculty to introduce the institute's first programs in 2014.
Hailey Danisewicz (SESP13)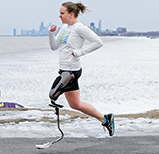 A paratriathlete who lost her left leg to cancer, Hailey Danisewicz won her first world title at the International Triathlon Union's Paratriathlon World Championships in London in September. Danisewicz ("A Born Competitor," summer 2013) completed the 750-meter swim, 20-kilometer bike ride and 5-kilometer run in just under 90 minutes. In June she made her second Semper Fi Fund visit to Boston, where she visited with amputees who were injured in the Boston Marathon bombing. Danisewicz also started her job as development coordinator at the nonprofit Children's Oncology Services in Chicago.
John Lehr (C88)
John Lehr ("The Cats' Mee-Ow," summer 2009) writes, produces and stars in the new Hulu show Quick Draw, which debuted in August. In the improvised half-hour comedy, Lehr plays a Harvard-educated sheriff who tries to bring the new science of forensics to Great Bend, Kan., in 1875. He created the show with Nancy Hower, who also worked with Lehr on the TBS show 10  Items or Less.  Lehr is best known for his role as the Geico caveman. He lives in Los Angeles.
Ned Rorem (BSM44, H77)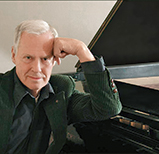 Northwestern's Institute for New Music celebrated Ned Rorem's 90th birthday with "Ned@90," a two-day celebration of the noted composer. The tribute, held Oct. 10–11, included two concerts and a composer roundtable. The Pulitzer Prize winner has written three symphonies, four piano concertos and 10 operas. Rorem ("Man of Song, Man of Words," winter 2001) lives in New York City.
Tell us what you think. E-mail comments or questions to the editors at letters@northwestern.edu.
Ever wonder about those strange designations we use throughout Northwestern to identify alumni of the various schools of the University? See the complete list.