Alumni Updates
Story Tools
Share this story
Tell us what you think. E-mail comments or questions to the editors at letters@northwestern.edu.
Ever wonder about those strange designations we use throughout Northwestern to identify alumni of the various schools of the University? See the complete list.
Find Us on Social Media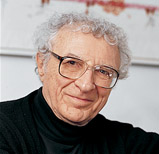 Famed Broadway lyricist Sheldon Harnick ("Words Into Song," summer 2004), known for his contributions to such hit musicals as Fiorello! and Fiddler on the Roof, among many others, published a coffee-table book of photos and poems about New York City with his wife, Margery, an artist, photographer and former actress. The Outdoor Museum (not your usual images of New York) features more than 100 often-overlooked images of the city, including puddle reflections, sleeping swans, subway tiles, fireworks and public sculptures. Sheldon contributed the 11 poems that accompany Margery's photos. They live in New York City.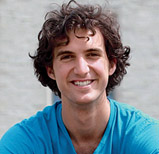 SwipeSense, a heath care–focused hand-sanitation device created by Mert Iseri ("Senior Watch," summer 2011) and his Design for America student co-founder Yuri Malina (WCAS11), received a boost from Healthbox. The health care technology accelerator provided $50,000 in seed capital and three months of intense business plan guidance to the startup. SwipeSense, a portable, hand-size device that dispenses alcohol gel with the swipe of hand, was piloted in Northwestern Memorial Hospital in May. Iseri hopes his device will eventually be implemented across the country. He is now a fellow with DFA, a Northwestern-based, award-winning national initiative using design to have a local and social impact. He lives in Evanston.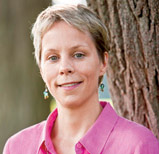 Former Chicago Symphony Orchestra composer-in-residence Augusta Read Thomas ("Encore, Augusta!" fall 2001) has four major world premieres in the 2012–13 season. In September the Third Coast Percussion Quartet premiered her Resounding Earth, which featured more than 120 bells from a range of cultures and historical periods. Her 28-minute symphonic cycle Earth Echoes, commissioned in remembrance of the 100th anniversary of Gustav Mahler's death, premiered at Carnegie Hall in New York City in October. In December Harvest Drum, a composition inspired by her extensive 2011 tour of China, will premiere at the National Centre for the Performing Arts in Beijing. In March the Boston Symphony Orchestra will premiere her Cello Concerto No. 3, Legend of the Phoenix. She has a catalog of more than 118 scores, commissioned by some of the most recognized performers, ensembles and conductors in the world. The former Northwestern professor has been a member of the American Academy of Arts and Letters since 2009 and was recently elected to the American Academy of Arts and Sciences. She lives in Chicago.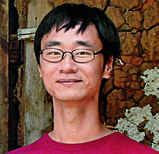 One Acre Fund began in 2006 with a 40-family demonstration project that Andrew Youn paid for with $7,000 out of his own pocket. In 2012 the assistance program for small-scale farmers in East Africa has helped 130,000 families, including more than 520,000 children, with more than $7.3 million in donor support. One Acre Fund provides seed and fertilizer loans, farming expertise and market assistance to farmers in Burundi, Kenya and Rwanda, with the goal of increasing farm incomes to empower the rural poor. In 2012 the organization earned more than $10 million in revenue from farmer payments. One Acre Fund co-founder Youn ("Green Acres," winter 2007), who lives in Kenya and dreamed up the nonprofit during his time at the Kellogg School of Management, was featured in Roger Thurow's book The Last Hunger Season. In 2010 the former Wall Street Journal reporter followed four One Acre Fund farmers in Kenya for a year.