---
College football fanatics will soon have a new trivia question to add to their collection. Who is the only Heisman Trophy winner to graduate from Northwestern?
Answer: Eddie George.
It's a bit of a trick question because George won the Heisman while playing for Ohio State in 1995 (beating out the Wildcats' Darnell Autry [C06]). But this December, George, the former star running back, will earn his executive MBA from the Kellogg School of Management.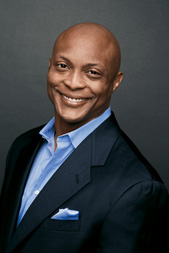 George always had his mind on the business world. He studied landscape architecture at Ohio State with the goal of starting his own landscape architecture firm after the NFL.
Following a nine-year, award-winning NFL career with the Tennessee Titans and Dallas Cowboys, George, a licensed landscape architect, started the EDGE Group, a planning and landscape architecture firm. It's part of George Enterprises, which also includes EGX Lifestyle, a company that works to help people develop healthy lives. George, who lives in Tennessee, also co-owns a restaurant in Columbus, Ohio, and runs Visions with Infinite Possibilities, a nonprofit that supports victims of domestic abuse.
"My celebrity status definitely helped open doors, but that will only take you so far," George said. "Kellogg has helped me gain focus, market better, expand my networks and really redefine myself."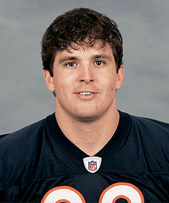 While George enrolled in Kellogg after his NFL playing days, Hunter Hillenmeyer, a linebacker with the Chicago Bears, decided to hit the books during the offseasons. The seven-year NFL veteran who graduated from Vanderbilt University has almost completed his part-time MBA with a focus on entrepreneurship.  
Hillenmeyer believes the NFL has prepared him for a career in business.
"After experiencing the pressure of the NFL, where you start with 90 guys and only 50 or so make the team, the real world's cutthroat nature seems like a walk in the park," he said. "It helps me keep things in perspective."
 — Ryan Morton (J08)
Eddie George photo by Erick Anderson, EAfoto