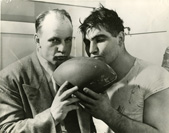 Read and Watch the Story of the '49 Rose Bowl
Sixty years ago Northwestern celebrated its only bowl victory, a 20-14 win over California in the 1949 Rose Bowl. We caught up with some of the heroes of that win when they came to campus for a reunion in October. Watch the video and read the story about the team's march to the Rose Bowl and the razzle dazzle that helped win the game.
A New Treatment for Depression
Psychologist Elsa Baehr discusses her successful use of neurofeedback — physical therapy for the brain — to treat depression. Watch our video on Baehr to learn how she uses neurofeedback to train patients' brains to control their moods.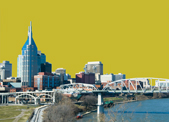 More on the Music City
Writer Craig Havighurst delves deeper into the Nashville scene in our video on the Music City.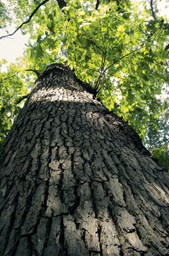 Trees of Life
Hear the sounds and see the sights of life amid Northwestern's leafy and pine-boughed sentinels in our video on the trees of Northwestern.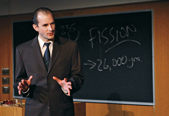 Engineering a Masterpiece
Find out engineering and theater fit together for electrical engineering and computer science assistant professor Matthew Grayson in our video on the production of Copenhagen, a Tony Award–winning World War II–era drama about the atomic bomb.