Passings
Story Tools
Share this story
Tell us what you think. E-mail comments or questions to the editors at letters@northwestern.edu.
Ever wonder about those strange designations we use throughout Northwestern to identify alumni of the various schools of the University? See the complete list.
Find Us on Social Media
Don Adams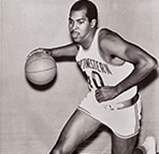 Don Adams '70, 66, Southfield, Mich., Dec. 25.
A former professional basketball player, Mr. Adams collected 773 career rebounds at Northwestern, which ranks fifth in school history. An eighth-round selection in the 1970 NBA draft, the Wildcats' two-time MVP (1969 and 1970) went on to play for the Atlanta Hawks and Detroit Pistons and the ABA's Spirits of St. Louis and Buffalo Braves.
The 6-foot-6 forward retired in 1977. After basketball, Mr. Adams worked as a financial adviser for Lincoln Financial.
Survivors include his wife, Mary; sons Don Jr. and Damar; four granddaughters; and four sisters.
Nicholas Bouras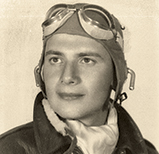 Nicholas J. Bouras '55, 93, Summit, N.J., Dec. 22.
A major in the U.S. Army Air Corps, Mr. Bouras flew 44 combat missions in the European theater and received the Distinguished Flying Cross and the Air Medal.
In 1960, after 20 years with U.S. Steel Corp., Mr. Bouras and his wife, Anna, started a privately owned company that supplied steel for the New York City headquarters of major newspapers and banking institutions as well as pro sports stadiums and arenas across the country.
Survivors include a sister-in-law, Tina, and a brother-in-law, John.
Arthur Boynton Jr.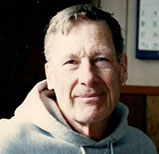 Arthur Jefferson Boynton Jr. '43, 92, Orford, N.H., Feb. 12.
After serving in the U.S. Navy during World War II, Mr. Boynton taught in Puerto Rico and then moved to Orford. In 1964 he founded the Boynton School, a private, alternative secondary academy on the farm where he lived for more than 55 years.
For more than three decades he ran the Boynton School, which included a 14,000-plus–volume library, a large classroom and living space for 25 students in the large red schoolhouse. In addition to attending classes six days a week, students also helped with the farm chores.
Mr. Boynton closed the school in 1996 but continued to teach locally, especially foreign languages.
The former Northwestern football player attended a Wildcat alumni football game in 1993 that included a special "Boynton" play. A championship heavyweight boxer, Mr. Boynton competed in the Golden Gloves at age 64. He was also an accomplished musician.
He is survived by his wife, Carol; two nieces; and a nephew.
John Cacavas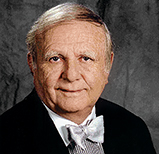 John Cacavas '52, 83, Beverly Hills, Calif., Jan. 28.
Despite his first piano teacher's proclamation that he lacked musical ability, Mr. Cacavas went on to a prolific career as a TV and film composer. He studied composition and theory at Northwestern and then served as chief arranger for the U.S. Army Band. While in Washington, D.C., he collaborated with lyricist and future CBS News correspondent Charles Osgood on Sen. Everett Dirksen's 1967 voice recording Gallant Men, which won a Grammy Award.
After moving to London, Mr. Cacavas became friends with Telly Savalas. When the actor moved to Hollywood to star in Kojak, Mr. Cacavas was asked to score the series. He went on to write music for Hawaii Five-O, Columbo and Matlock, among other series. More recently his songs were featured on Friends and as the theme in the 2005 video game Grand Theft Auto.
Mr. Cacavas, who received a Northwestern Alumni Association Merit Award in 1977, returned to Northwestern in 1986 to teach two master classes on music in film and television.
He is survived by his wife, Bonnie; two daughters, Jennifer and Lisa; a son, John; and three grandchildren.
Murray Geller
Murray Geller '59 PhD, 79, Henderson, Nev., Nov. 27.
Mr. Geller, a celebrated chemist and physicist, worked as deputy leader of the International Halley Watch at the Jet Propulsion Laboratory at the California Institute of Technology in Pasadena, Calif., where he supervised a global team of scientists devoted to the return of Halley's Comet in 1986.
Mr. Geller, who earned a doctorate in theoretical chemistry from Northwestern at the age of 24, worked at the Jet Propulsion Laboratory for more than 35 years, doing research in theoretical chemistry, quantum mechanics, spectroscopy and mathematics. He was a member of the planetary atmospheres section.
Mr. Geller also had an eccentric streak: On many occasions he was kicked out of Las Vegas casinos for successfully counting cards. He also created an anagrammatic dictionary of the English language without the use of a computer.
He is survived by his second wife, Barbara Delarm Martin; his first wife, Elane Geller; his children, David and Esther; and three grandchildren.
Judith Hays Johnsrud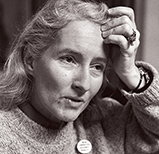 Judith Hays Johnsrud '53, 82, State College, Pa., March 9. Considered one of the best-informed nuclear opponents in the United States, Ms. Johnsrud gave up an academic career to create awareness about the dangers of radiation.
Ms. Johnsrud, who earned her doctorate in geography from Penn State, jumped into the nuclear debate when she led a grass-roots campaign in 1967 to halt Project Ketch, an Atomic Energy Commission proposal to detonate 1,000 atomic bombs underground in northern Pennsylvania to create reservoirs for natural gas.
In 1970 Ms. Johnsrud created the Environmental Coalition on Nuclear Power and led that group's opposition to the siting and licensing of nuclear reactors at Three Mile Island in south-central Pennsylvania. She testified regularly before congressional committees and was crucial in creating state and national legislation regarding the storage and measurement standards for nuclear waste products. 
Despite threats to her own health, Ms. Johnsrud visited Three Mile Island after the partial meltdown in 1979. As a result of her exposure, she lost most of her sense of smell, according to the Centre Daily News. She later traveled twice to Chernobyl, site of the nuclear power plant accident in 1986, to see the range of health problems in the region.
Ms. Johnsrud spoke to groups all across the country about the dangers of food irradiation and long-term, low-level radiation exposure from toys, furniture, coins and other items made from recycled nuclear materials. She often traveled at her own expense, sleeping in her car. The Sierra Club called her the "most important anti-nuclear advocate in Pennsylvania's history" when it honored her with a lifetime achievement award.
She is survived by her partner, Leon Glicenstein; her son, Robert; and three grandsons.
Barbara Breslauer Kenefick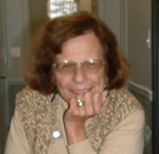 Barbara Breslauer Kenefick '52, 84, Stamford, Conn., Dec. 15.
A psychologist and educator, Mrs. Kenefick dedicated her life to teaching children with learning disabilities. After working for the Center for Urban Education in Bridgeport, Conn., during the 1960s, she founded the first school in the country dedicated to serving students with learning disabilities.
For 20 years Mrs. Kenefick worked for New York state, establishing programs for the developmentally disabled and leading deinstitutionalization efforts.
After retirement she continued to work full time as an educational consultant and educator. Mrs. Kenefick developed programs for children with learning disabilities at several elite schools, including the Berkshire School, whose learning center is named in her honor. She also founded the Northeast Association of Learning Specialists.
An avid traveler, Mrs. Kenefick visited every continent and collected Inuit art.
She is survived by her son, Timothy; and two grandchildren, Daniel and Aubrey; and a step-grandson, Hugo.
Lawrence Moe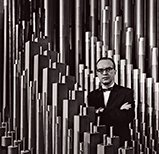 Lawrence Moe '39, '40 MMus, 96, Oakland, Calif., Sept. 14. At just 15, Mr. Moe became organist and choirmaster at his local church. He went on to become a champion for organ music, known for his knowledge of past organ-building traditions and organ builders in both the United States and Europe.
After earning his bachelor's and master's degrees at Northwestern, Mr. Moe taught at Central Washington College in Ellensburg, Wash., and Wellesley College in Massachusetts. He was also organist and choirmaster at St. Paul's Episcopal Cathedral in Boston.
In 1957 he moved to the University of California, Berkeley, where he was professor of musicology and university organist until his retirement in 1987.
During his tenure at UC Berkeley he built a unique collection of organs for the university, including antique European organs and new organs modeled after older organs, to allow students to play on organs as they were centuries ago.
Mr. Moe was a department chair for a decade and helped shape one of the country's leading music programs. He received Fulbright awards to study in Europe and a Distinguished Teaching Award at UC Berkeley. In 1997 the organ gallery in the university's Hertz Hall was named in his honor.
Dean of the San Francisco chapter of the American Guild of Organists, Mr. Moe served as organist for the San Francisco Symphony and Boston Symphony Orchestra.
Mr. Moe is survived by his wife of 67 years, Georgiana; a son, Eric; a daughter, Charis; and two grandchildren.
Lawrence Moe in front of the Hertz Hall Organ at the University of California, Berkeley, in a 1966 photo by Ansel Adams
Don Reuben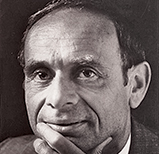 Don H. Reuben '49, '52 JD, '90 P, '14 GP, 85, Feb. 3, Palm Springs, Calif.
A prominent First Amendment lawyer, Mr. Reuben litigated or counseled in more than 700 libel and First Amendment cases during his 65-year legal career. He argued before the U.S. Supreme Court in Sullivan v. New York Times, a libel case that established broad free speech rights, and represented Time Inc. before the Court in a case that expanded the rights of the press to publish government reports free from libel claims.
Mr. Reuben, the valedictorian of his Northwestern Law School class, received a Northwestern Alumni Association Merit Award in 2002. He was a life trustee.
He is survived by his wife, Jeannette; four sons, Howard Reuben '90, Michael, Timothy and Jeffrey; a daughter, Hope; two stepsons, Hurley and Gregory; and 11 grandchildren, including Kayla Reuben '14.
Jack Ryan
John T. "Jack" Ryan '40, '70 P, '74 P, 96, Mequon, Wis., March 11.
A high-achieving student-athlete, Mr. Ryan was a Big Ten track star and All-American football quarterback for the Wildcats who graduated Phi Beta Kappa in 1940.
After Northwestern, Mr. Ryan worked as a special agent at the Federal Bureau of Investigation from 1941 to 1947, both domestically and abroad.
In 1960 he co-founded the insurance company Robertson-Ryan & Associates, which ranks among the top 100 largest independent insurance agencies in the nation.
He is survived by his wife of 67 years, Betty; sons Jack F. Ryan '70, Tom and Jim; a daughter, Kathy Ryan Schneider '74; seven grandchildren; and four great-grandchildren.
Robert Siekert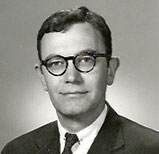 Robert G. Siekert '45, '47 MA/MS, '48 MD, '82 P, 89, Rochester, Minn., March 4.
A neurologist who specialized in the treatment of strokes and other medical disorders, Dr. Siekert was a professor at the Mayo Clinic from 1969 to 1991. Through his writing, Dr. Siekert became an internationally recognized clinical diagnostician and published expert on the management of cerebrovascular disease. He was one of the first proponents of the use of anticoagulant therapy in the treatment of cerebral ischemia.
Dr. Siekert chaired the American Heart Association's Joint International Conference on Stroke and Cerebral Circulation, now called the International Stroke Conference, from 1976 through 1980. The Robert G. Siekert Young Investigator Award is conferred annually at the conference. He also helped lead the publication of the Stroke, Journal of Cerebral Circulation for more than 20 years.
Dr. Siekert is survived by his sons, Robert J. Siekert Jr. '82 MMGT, John and Fred; and a sister, Lorraine.
Bill Thomas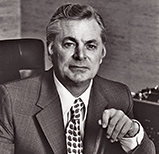 William "Bill" F. Thomas '50, '51 MS, 89, Sherman Oaks, Calif., Feb. 22.
The top editor at the Los Angeles Times for almost two decades, Mr. Thomas guided the newspaper through a period of extraordinary expansion from 1971 to 1989 and helped the paper garner 11 Pulitzer Prizes during his nearly three decades on staff. He joined the LA Times in 1962 and became the paper's top editor in 1972. He oversaw the launch of a Sunday magazine, opened five domestic and six foreign bureaus and started regional editions in San Diego and the San Fernando Valley. Mr. Thomas retired from the paper in 1989.
He is a member of the Medill Hall of Achievement and received a Northwestern Alumni Association Merit Award in 1974.
He is survived by three sons, Peter, Michael and Scott; and a granddaughter. 
Joan Tumpson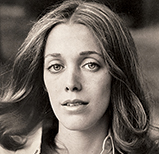 Joan Tumpson '69, Miami, Feb. 11.
A graduate of Yale Law School, Ms. Tumpson practiced law for many years in New York City and Miami before giving up her legal practice in 1991 to pursue her lifelong passion for art. She rented a studio and became a full-time artist.
Her work has been displayed in galleries across the country, as well as at the White House and the Whitney Museum of Art in New York City. Her work can be found in Bill and Hillary Clinton's private collection.
Ms. Tumpson is survived by her mother, Helen Wallace; a sister; and three brothers.
IN MEMORIAM: Ray Still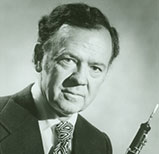 Ray Still, 94, former professor of music, Woodstock, Vt., March 12.
Mr. Still was a prominent oboist and educator and outspoken advocate for the rights of musicians.
Growing up in Los Angeles during the Great Depression, Mr. Still ushered without pay at the Los Angeles Philharmonic to hear the music. At the age of 19 he landed his first professional job as second oboist with the Kansas City Philharmonic after graduating from high school.
After a three-year stint in the U.S. Army, he enrolled at the Juilliard School of Music to study oboe.
In fall 1953 he joined the Chicago Symphony Orchestra as second oboe. He was promoted to the principal position a year later and held that seat for 39 years, until his retirement in 1993.
He taught at Northwestern's Bienen School of Music for 43 years until 2003. Mr. Still returned to Northwestern in 2010 to teach a master class at Lutkin Hall in 2010.
Mr. Still is survived by his daughters, Mimi and Susan; a son, Tom; six grandchildren; and three great-grandchildren.