Alumni Updates
Story Tools
Share this story
Tell us what you think. E-mail comments or questions to the editors at letters@northwestern.edu.
Ever wonder about those strange designations we use throughout Northwestern to identify alumni of the various schools of the University? See the complete list.
Find Us on Social Media
Todd Martin '92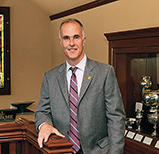 Former Northwestern tennis star and longtime pro Todd Martin ("The Power of Purple," spring 2001) will become CEO of the International Tennis Hall of Fame & Museum in September. Martin, the 1990 Big Ten Player of the Year and one-time No. 4-ranked player on the ATP World Tour, will guide the Newport, R.I.–based organization through a major construction project and a complete renovation of the museum at the International Tennis Hall of Fame. Martin lives in Ponte Vedra Beach, Fla.
Judith Belk '75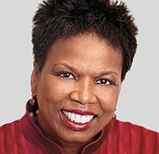 Judy Belk is the new president and CEO of the California Wellness Foundation, one of the largest health grant-making organizations in California. The first African American woman to lead TCWF, Belk brings to the job more than two decades of senior management experience in the nonprofit, philanthropic, government and corporate sectors. TCWF is a private independent foundation created in 1992 to improve the health of Californians through grants for health promotion, wellness education and disease prevention. Belk (see Purple Prose, "Love with a Tech Weenie," summer 2002) lives in Los Angeles.
Earl Johnson '55, 61 LLM
Earl Johnson retired as a justice of the California Court of Appeal in 2007 to write a history of civil legal aid in the United States. The three-volume set, To Establish Justice for All: The Past and Future of Civil Legal Aid in The United States (Praeger, 2013), was published in November. Johnson ("Outstanding Appeals Court Jurist," fall 2007) served as director of the Office of Economic Opportunity's Legal Services Program during the war on poverty era, when the federal government funded civil legal aid for the poor for the first time. He is a visiting scholar at the University of Southern California Law School, where he taught from 1969 to 1982. Johnson lives in Los Angeles.
Lydia R. Diamond '92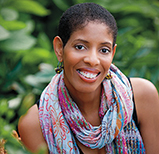 Lydia R. Gartin Diamond ("A Unique Voice Takes Center Stage," fall 2006) delivered "Making the Voices Speak" when she returned to Northwestern to present the annual Leon Forrest Lecture in March. The award-winning playwright is an assistant professor at Boston University's School of Theatre and a resident playwright at the American Voices New Play Institute at Arena Stage at the Mead Center for American Theater in Washington, D.C. Diamond was a 2012–13 fellow at the Radcliffe Institute for Advanced Study at Harvard University, where she worked on two plays — Smart People, about a neurobiologist who studies race through brain imaging, and Victoria's Sarah, a work of historical fiction based on the life of a West African princess raised in Queen Victoria's court in the early 1800s.
David Skorton '70, '74 MD
David Skorton, Cornell University's 12th president, has been named the next secretary of the Smithsonian Institution, the world's largest museum and research complex. Skorton ("All the Presidents Men and Women," fall 2007) will continue as president of Cornell through June 2015 and the university's sesquicentennial. A board-certified cardiologist and member of the Institute of Medicine of the National Academies, Skorton holds faculty appointments in medicine and pediatrics at Weill Cornell Medical College in New York City and biomedical engineering at the College of Engineering on Cornell's Ithaca, N.Y., campus.
Divya NarendRa '12 JD, MBA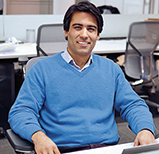 A decade after the Facebook intellectual property dispute, Divya Narendra's passion for entrepreneurship is still strong. After co-founding ConnectU at Harvard, Narendra is CEO and co-founder of his latest startup, SumZero, an online social networking platform for investment professionals in the hedge fund, mutual fund and private equity fund businesses. The collaboration platform has 10,000 members and 40,000 "SumZero Basic" users, making it the largest online community of fund professionals, according to Narendra ("Life After Facebook," Student Scene, spring 2011). He lives in New York City's Tribeca neighborhood.