Wildcat Sibs
Story Tools
Share this story
Tell us what you think. E-mail comments or questions to the editors at letters@northwestern.edu.
Ever wonder about those strange designations we use throughout Northwestern to identify alumni of the various schools of the University? See the complete list.
Find Us on Social Media
Sibling rivalry takes a back seat when brothers and sisters suit up for Northwestern.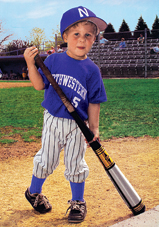 For Trevor and Cody Stevens, baseball is a family affair. Trevor, a fifth-year senior, and Cody, a junior, play for the Wildcats under head coach Paul Stevens, their father (see "Stevens and Sons," spring 2012). Though the brothers occasionally clash, as siblings do, baseball always comes first. "We kind of butt heads, but it's sibling rivalry," says Cody. "When you come to Northwestern, it's not about that anymore. You're part of a team and have to play together." The Stevens brothers are one of eight current sibling pairs among Northwestern athletes. Here are the others:
* Freshmen Ashley and Lauren Bernardi, field hockey
* Senior Emily Bruhl and sophomore Sarah Bruhl, fencing
* Senior Felicitas Lenz and junior Cosima Lenz, diving
* Sophomore John Coukos and freshman Robert Coukos, wrestling
* Senior Meredith Finsand and sophomore Kiltie Finsand, soccer
* Sophomores Paige and Brooke Jones, lacrosse
* Junior Becca Soderholm and freshman Chelsea Soderholm, swimming