Passings
Story Tools
Share this story
Tell us what you think. E-mail comments or questions to the editors at letters@northwestern.edu.
Ever wonder about those strange designations we use throughout Northwestern to identify alumni of the various schools of the University? See the complete list.
Find Us on Social Media
Stanley Ackerman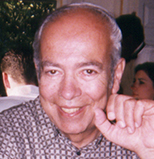 Stanley M. Ackerman (BSM56), 78, Lake Forest, Ill. Jan 11.
A high school music teacher and conductor, Mr. Ackerman inspired a generation of musicians and music lovers, from players at orchestras across the country to college professors and the current dean of Harvard Law School.
Offered a chair in the St. Louis Symphony's viola section, Mr. Ackerman instead decided to teach because a full-time orchestra musician would have trouble supporting a family. Mr. Ackerman joined the staff of the brand-new Willowbrook High School in Villa Park, Ill., in 1959 and seven years later moved to New Trier High School in Winnetka. He also played with the Lyric Opera of Chicago, played with and managed the Grant Park Symphony Orchestra for several years and coached at the Chicago Institute of Music.
At New Trier Mr. Ackerman managed four orchestras. Instead of playing "dumbed-down arrangements," Ackerman insisted on having his students play the full works, says Alison Fujito, a violinist with the Pittsburgh Symphony Orchestra.
During her freshman year at New Trier, the orchestra played Tchaikovsky's Romeo and Juliet, among other difficult pieces. "In the concert, everything came together," Fujito says. "I was so thrilled with what I heard that I stopped playing in the middle of the piece and thought, 'This is what I want to do, this is the career I want.' My stand partner nudged me in the elbow and said, 'Hey, we're supposed to be playing right now.'"
Mr. Ackerman was also known for his humor, says Fujito. Once, when listening to students enthusiastically butchering the work of Gustav Mahler, he stopped them and said, "If Mahler weren't already dead, you'd have killed him."
Mr. Ackerman, who always dreamed of moving to Los Angeles and playing for movies and commercials, spent several years as a freelance musician in the entertainment business in California.  But after a few years in Los Angeles, he returned to the North Shore and taught at schools in Waukegan, where he started a strolling strings program — a marching band of violinists and violists.
He continued teaching and conducting until illness forced him to retire. At Ackerman's memorial service in Deerfield, Ill., more than 10 of the strolling strings players from Waukegan played the music he had taught them, says Fujito.
Mr. Ackerman is survived by his wife, Charlene; two sons, Bruce and Michael; and two grandchildren.
George M. Brown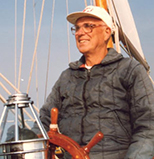 George Brown (GMcC49), 93, Evanston, Dec. 19.
After earning a doctorate from Northwestern, Mr. Brown joined the Naval training faculty at Lunt Hall and worked on the Manhattan Project at the University of Chicago.
Mr. Brown eventually became a professor of chemical engineering at Northwestern, with a specialization in thermodynamics. He was known for his authoritative deep voice and his teaching style of allowing students to make mistakes in order to find the right answer.
Mr. Brown played the sousaphone and piccolo and sang with the Northwestern University Chorus. He worked with computers throughout his life and enjoyed genealogical research, compiling a database of 75,000 relatives. He was also an avid sailor and taught courses in celestial navigation for the U.S. Power Squadrons, a Raleigh, N.C.-based nonprofit safe boating organization.
Mr. Brown is survived by his wife, Jan Peterson; daughters Margaret and Barbara; sons George, David and Michael; 12 grandchildren; 10 great-grandchildren; and a brother, Judson.
Cardiss Robertson Collins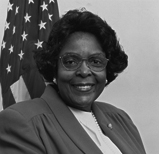 Cardiss Robertson Collins (CB67), 81, Alexandria, Va., Feb. 3. A 12-term congresswoman, Mrs. Collins was the first African American woman to represent Illinois in the U.S. House of Representatives, serving the Chicago-centered 7th Congressional District for almost 25 years.
With backing from Chicago Mayor Richard J. Daley, Mrs. Collins, then an auditor for the state of Illinois, was elected to the congressional seat held by her husband, Rep. George W. Collins, after his death in a December 1972 plane crash near Midway Airport. She went on to become one of the most powerful African American women on Capitol Hill, serving as chair of the Congressional Black Caucus from 1979 to 1981.
A self-described introvert, Mrs. Collins found her voice on issues related to women's health, racial and gender equity and welfare. She challenged Democratic and Republican presidents alike to uphold their commitment to social programs.
Mrs. Collins co-sponsored the Child Safety Protection Act, which requires warnings on toys with small parts, and advocated for safety standards for bicycle helmets. She backed legislation that expanded Medicare coverage for mammography screenings and offered a resolution that resulted in October being named National Breast Cancer Awareness Month.
Mrs. Collins prompted the National Institutes of Health to increase research on health issues that affect minorities. She battled insurance agencies that engaged in red-lining, went after companies that ignored affirmative action standards in their hiring practices and took on issues of airline safety and gender equality in college athletics.
Mrs. Collins was a member of Northwestern's Council of One Hundred and the local alumni clubs in Chicago and Washington, D.C. She is survived by her son, Kevin, and a granddaughter.
Rosaland Guy Crandell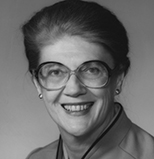 Rosaland Guy Crandell (WCAS48), 89, Lynwood, Ill., Dec. 21.
A well-respected Cook County Circuit Court judge, Ms. Crandell worked in traffic court and heard cases in the criminal and civil divisions. Before being appointed to the bench as an associate judge in 1982, she spent 23 years with an Evanston law firm.
Ms. Crandell, whose mother died when she was only 2, spent her childhood in England. At the start of World War II, she returned to the United States and at age 20 she enlisted in the U.S. Navy as an aviation machinist's mate and a torpedo inspector.
After the war Ms. Crandell attended Northwestern on the GI Bill. She earned a bachelor's degree in chemistry. She worked at a hair products company and took night classes at Chicago-Kent College of Law.
Ms. Crandell is survived by two daughters, Margaret and Catherine; a son, Christopher; and five grandchildren.
Helen Guditis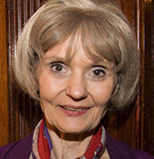 Helen Marie Guditis (GC73), 67, New York City, Dec. 3.
A well-connected Broadway insider, Ms. Guditis dedicated her life to theater, humming show tunes until her last breath, according to family members.
Ms. Guditis acted in a number of Broadway and off-Broadway shows and in 2005 she founded the Broadway Theater Institute, later renamed the Theatre Museum, in New York City. The museum works with partner organizations to host exhibitions and public and educational programs to bring scholars, historians and actors together to chronicle Broadway musical theater history.
The Theatre Museum exhibitions included a look at a century of Broadway theater architecture and a Showboat showcase at the Waterfront Museum in Brooklyn. Other projects explored musical theater in Brooklyn and other boroughs of New York, as well as traveling musical shows in the early 20th century.
Born in Chicago and raised in the city's Lithuanian community, Ms. Guditis directed and acted in a number of plays as part of the Chicago's Theater on the Lake before moving to New York in the early 1970s to pursue acting. For nearly 15 years during the late 1980s and 1990s she taught speech and drama in New York public schools before focusing her attention on theater education and preservation through the museum.
Ms. Guditis is survived by her brother, Albert, and a niece and nephew.
Jim Herrington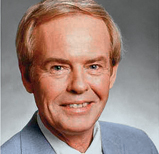 James "Jim" L. Herrington (C55), 84, Sarasota, Fla., Jan. 3.
An award-winning TV journalist, Mr. Herrington interviewed every president from Harry Truman to Bill Clinton and won awards for his coverage of the 1967 riots in Detroit, an event that defined his career.
After graduating from Northwestern on the GI Bill, Mr. Herrington started as a reporter and sports production director in Saginaw, Mich., and then moved to Detroit's WXYZ-TV, where he worked until his retirement in the mid-1990s.
In 2004 he helped establish the William C. Fyffe Memorial Award Fund, a $1,200 prize awarded annually to a journalism student in honor of his Northwestern classmate Bill Fyffe (C54), Mr. Herrington's colleague at WXYZ-TV.
Mr. Herrington is survived by his wife, Carol; his daughter, Lauren; two sons, Doug and Jim; and 10 grandchildren.
Corrine Litvin Jacker
Corinne Litvin Jacker (C54, GC55), 79, Manhattan, Jan. 11.
Ms. Jacker, who became an award-winning playwright after several years of writing textbooks, had several plays that ran off-Broadway and in regional and repertory theaters in the early 1970s. Prominent houses such as the Circle Repertory Company and the Yale Repertory Theatre in New Haven, Conn., hosted more than a dozen of her works over the years.
Two of her early works, Bits & Pieces and Harry Outside, received Obie Awards, an honor created by the Village Voice in 1955 to acknowledge and encourage off-Broadway theater.
In 1981 Ms. Jacker became the head writer for the NBC soap opera Another World but quit after one season. She continued writing for television, including scripts for an episode of the 1976 PBS miniseries The Adams Chronicles and episodes of The Best of Families, a 1977 series about three families in New York City.
She has no immediate survivors.
Tingye Li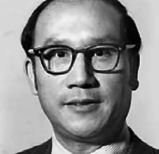 Tingye Li (GMcC55, 58), 81, Snowbird, Utah, Dec. 27.
An electrical engineer who was born and raised in China, Mr. Li did pioneering research on optical fiber technology and lasers that helped shape the infrastructure for today's high-speed commercial telecommunication systems.
After earning his doctorate in electrical engineering from Northwestern, Mr. Li worked at Bell Laboratories and then AT&T for 41 years before retiring in 1998. He helped improve the understanding of lasers and developed the world's first wavelength division multiplexing system, which increases data transfer speeds by sending several signals along the same fiber-optic cable.
Mr. Li received a Northwestern Alumni Association Merit Award in 1981.
A supporter of science and technology education, he established a fund for graduate fellowships at the McCormick School of Engineering and Applied Science.
Mr. Li, who lived in Boulder, Colo., died while on a ski vacation in Utah. He is survived by his wife, Edith Wu (EB54), daughters Deborah and Kathryn and four grandchildren.
Dawn Clark Netsch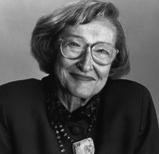 Dawn Clark Netsch (WCAS48, L52), 86, Chicago, March 5. A political trailblazer, Mrs. Netsch was the first woman to run for governor of Illinois as a candidate for a major political party. As the Democratic candidate in 1994, she lost to Republican Jim Edgar.
After graduating first in her class from Northwestern law school, Mrs. Netsch went to work on the presidential campaign of Adlai Stevenson (L26). She spent several years at Covington & Burling in Washington, D.C., and in private practice in Chicago and then served as a trusted legal adviser to Gov. Otto Kerner (L34, H61) in the 1960s, when she became the first woman to hold such a position.
Mrs. Netsch, an architect of Illinois' current state constitution, served as a state senator in Illinois for 18 years, beginning in 1972. When she was elected Illinois comptroller in 1990, she became the highest-ranked woman in the state's government and the first woman elected to an Illinois state constitutional executive office.
She fought for women's rights, good government, public education and gay rights. She never let her gender get in the way of what she wanted to accomplish. "I didn't really think of myself as opening doors or whatever," Netsch said in a 2010 interview. "I was just doing what I wanted to do, and I thought that was what all people, including women, should be allowed to do."
In 1965 she became the Northwestern law school's first female faculty member. Mrs. Netsch, professor of law emerita, maintained her ties to the University for more than four decades. She received a Northwestern Alumni Association Merit Award in 2005.
John R. Powers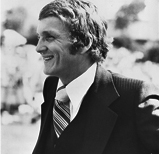 John R. Powers (GC69, 75), 67, Lake Geneva, Wis., Jan. 16.
Mr. Powers, a successful author and motivational speaker, wrote a trilogy of books in the 1970s about growing up Catholic on Chicago's South Side, including his most popular novel, Do Black Patent Leather Shoes Really Reflect Up? The book became a hit musical in Chicago that briefly made it to Broadway in 1982.
He wrote a total of five best-selling books, two Emmy Award–winning television specials and two one-man shows.
In 1988 he founded the Powers of Motivation Institute and began his work as a motivational speaker.
Mr. Powers is survived by his wife, JaNelle; two daughters, Jacey and Joy; and two sisters, Margo and Gay.
Dillon Smith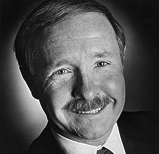 R. Dillon Smith (J63, GJ64, L67), 71, Naples, Fla., Feb. 22.
During a 15-year career as a producer, program director and editorial director at WMAQ-TV in Chicago, Mr. Smith won five consecutive Chicago Emmy Awards. He was responsible for On Stage on 5, the station's theatrical productions series, and the Emmy-winning You magazine program.
The station's editorial director from 1972 to 1980, Mr. Smith produced editorials in support of the Equal Rights Amendment and challenging union-supported rules against the sale of meat in the evening or on Sundays.
A former president of the Medill School of Journalism, Media, Integrated Marketing Communications Alumni Association, Mr. Smith served on the Medill Board of Advisers, taught as an adjunct at the school and was inducted into the Medill Hall of Achievement. Mr. Smith received a Northwestern Alumni Association Service Award in 1983.
He is survived by his wife, Patricia; a son, Kevin; daughters Lisa, Colleen and Kerry; and 10 grandchildren.
Edward Stolman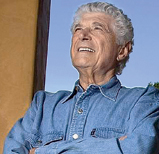 Edward R. Stolman (EB46), 86, Glen Ellen, Calif., Dec. 23.
A visionary businessman, Mr. Stolman worked as a hospital executive and ran a clothing business, bowling alley and swimming club on the side. He launched the Dove ice cream bar in the early 1980s.
A few years later Mr. Stolman redeveloped Main Street in Franklin, Tenn., and then turned his attention to the redevelopment of Nashville's Lower Broadway area.
When he moved to California, he imported more than 1,000 olive tree saplings and started Lunigiana, an award-winning olive oil company. He also co-founded the Olive Press, which serves commercial producers, growers with small harvests and hobbyists.
Mr. Stolman helped create one of the first Osher Lifelong Learning Institutes, at Sonoma State University.
He is survived by two sons, Richard and Douglas; a sister, Beverly; and two grandchildren.
Paul Taff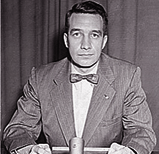 Paul K. Taff (GC48), 92, Glastonbury, Conn., Jan. 3.
As head of children's programming at the National Educational Television network in New York City, Mr. Taff brought Mister Rogers' Neighborhood to a national television audience. Mr. Taff also helped secure funding for nationwide public television distribution of Julia Child's first cooking show, The French Chef.
Later he became president and CEO of Connecticut Educational Television Corp. He also launched public radio in Connecticut, and the first station's call letters, WPKT, honor his influence.
Mr. Taff is survived by his wife of 71 years, Dawn; two sons, Paul and Richard; and a granddaughter, Stephanie.
James Yamasaki
James N. Yamasaki (McC49), 89, Mission Viejo, Calif., Jan. 23.
One of the first Japanese-American students to graduate from Northwestern's McCormick School of Engineering and Applied Science, Mr. Yamasaki served in the U.S. Military Intelligence Service. He wrote top-secret intelligence reports for Gen. Douglas MacArthur while stationed in occupied Japan.
Mr. Yamasaki had started his academic career at the University of California, Berkeley, in 1942 but had his studies interrupted when his family was moved to the Gila Bend Relocation Camp in Arizona. He was then drafted and became a 2nd lieutenant.
"Here was a person not trusted in 1943 [and] four years later had secret clearance in the U.S. Army," Yamasaki told the Pacific Citizen in 2009, when he received an honorary degree from UC-Berkeley. He served proudly in the U.S. Army even as his father died in the Japanese internment camp in Arizona.
Mr. Yamasaki and fellow members of the 442nd and 100th Infantry Battalions earned Congressional Gold Medals for their service.
He later served as the president of the Southeast Los Angeles/North Orange County Japanese American Citizens League during the late 1960s.
He is survived by two sons, Craig and Michael; granddaughters Christie, Karina and Cailley; and sisters Marika and Keiko.