The Journey Continues
Story Tools
Share this story
Tom "the T" Willadsen (WCAS86) was Grinder, an appointed leader of the marching band, in 1984 and 1985. In 1985, with the band's support, he was elected Big Man on Campus following a runoff election involving three dogs and a piece of drug paraphernalia. Willadsen is the pastor of First Presbyterian Church in Oshkosh, Wis. Read his Purple Prose essay on is triumphant return to Ryan Field in "On the March — Again."

Find Us on Social Media
"'Don't Stop Believin,' but please stop playing this song" — an alum reflects on his return to the '80s.
Last summer I attended a national gathering of Presbyterian youth. Two parts hormones and one part Calvinism combine to make an interesting cocktail. As we assembled for the opening worship service, the public address system pumped out the Journey chestnut "Don't Stop Believin.'" I turned to the Clearasil user on my right and said unto him, "This song was popular when I was a senior in high school."
"Yeah," he concurred, "It's really old."
I was off to a bad start.
Later in the week, in an effort to fire up the masses, the travelling sound van pumped the Stray Cats' "Rock this Town" into the humid air. I turned to two other impressionable youths and observed, "I saw these guys live in 1982."
"I totally wish I'd been alive in the '80s!" one opined.
The other, a glass half-empty type, observed, "But dude, there were no iPods then!"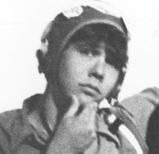 "I was there. That was my decade!" I wanted to say; I wanted them to know that I personally saw Slim Jim Phantom jump completely over his drum set and smash his hi-hat before crash landing in front of the band as their set ended at the Aragon Ballroom on Chicago's North Side. "I haven't always been the broken down has-been chaperone who now stands before you!" But they were long gone, snaking through the crowd to get a front row seat at the next worship event. They couldn't tell Slim Jim from Rick Springfield.
I was starting to make my peace with the generation gap when I returned to Northwestern for the marching band reunion. This year the halftime show featured a "nostalgic" set of songs by the likes of Journey, Queen and Bon Jovi. This wounded me deeply and left me baffled.
The '80s are my decade. I was a sophomore in high school when they began and was six months from finishing graduate school when they ended. For me these were years of constant change and stimulation. In the '80s I lived at eight different addresses and held 11 different jobs. I can pinpoint where I lived, what I was doing, whom I was dating and what classes I was taking by hearing a song that was popular then. My radio was always on, unless MTV was. [I even sojourned in the land of country music for a while. This was a misguided attempt to self-medicate depression. Words to the wise: if you have to choose between Conway Twitty and Lexapro — take the meds!]
I was wounded that these artists are now regarded as "nostalgic" and baffled that their songs have risen to the top of '80s detritus. Sometime around 1990 Journey became repulsive to me in the same way that Boston has been for years. I had a bumper sticker made that said, "Life is too short to listen to Boston." Why do young people today think so much of Journey? They are bombastic, overblown, bathetic and irksome. Building a halftime show around their music is wack. I asked the current members of NUMB what they thought of the '80s. They were completely clueless. They knew nothing of Elvis Costello, the Thompson Twins or Culture Club. That was it. I started to rant:
"I'm so old I saw Def Lepard when their drummer still had two arms!"
"I remember Duran Duran before any of their comebacks!"
"I once said, 'Everybody Wang Chung tonight!' with no irony whatsoever!"
I made my point. They were suddenly properly deferential. "Mr. Embittered Alum," one of them peeped, "What do you think of Queen?"
Surprisingly Queen is a really good fit for a marching band, I observed. Freddie Mercury's over-the-top stage presence is a good match for a group of young, energetic musicians drilled to military perfection. I gave my blessing to the next generation as they took the field. A tear came to my eye as I remembered the exuberance of my own salad days. For the finale I proudly stood on the gridiron next to an 18-year-old and blasted "We Are the Champions" on the old slush pump.
I'd had a nice visit in the '80s, but I didn't want to be young again.