Catching Up with the Class of 2007
Ethan Bensdorf
"Horn of Potential"
Ethan Bensdorf (BSM07) continues to live out his musical dreams. Before graduating from Northwestern, Bensdorf won an audition for assistant principal trumpet in the Naples Philharmonic in Naples, Fla., where he spent one season. While he was there, he won another audition for the New York Philharmonic, where he has been the second trumpet for three seasons. "It really is my dream come true!" he says.
Guy Benson
"Right for Radio"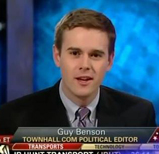 The last time Northwestern magazine wrote about Guy Benson (J07), the aspiring journalist was still exploring job options. But after Marcus Brown (C03), a manager at a Chicago radio station, saw Benson's profile in the magazine — which detailed his three summers at Fox News and his experience as a political radio talk show host — he offered Benson a position, and within a few months, Benson had his own radio show. Last summer, Benson moved to Washington, D.C., to take a job as political editor for Townhall.com, a prominent conservative website. "I think my 2007 self would be happy with me now," Benson says. "I had to make the decision between sports and politics, and I've made that pretty decisively. So far, it's been the right choice." As a Townhall.com editor, Benson's traveled the country covering political campaigns. Now he's helping the site gear up for its 2012 presidential election coverage. Benson is also exploring the world of television. He's served as a commentator — and, in some cases, faced off with liberals — on channels including Fox Business Network and MSNBC, in addition to a number of local shows. He's still involved in radio, hosting a weekly show that airs in Chicago and D.C., and has landed a number of speaking engagements at various conferences, at which he discusses politics and media. But even out in Washington, he hasn't forgotten the Wildcats. "I just renewed my Northwestern season tickets," he says. "I'm going to try to get back for a couple of games."
Alexandra "Dannah" Budny
"The Theater of Life"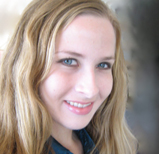 After graduating from Northwestern, Alexandra "Dannah" Budny (C07) set off to work in the film industry in Los Angeles. After several stops in the entertainment world, Budny ended up at Disney, where she worked in production with an Academy Award–winning team. She was recently accepted into the rhetoric doctorate program at the University of California, Berkeley, for interdisciplinary studies in the arts and humanities. She writes, "Building on a mosaic of arts, international studies and cultural affairs, I continue to do what fueled my way at Northwestern in the lifelong pursuit toward exploration, understanding and communication across all borders for a greater, more compassionate and evolved global society.
Ellen Cantrell
"Walking Words"
After graduating Ellen Cantrell (WCAS07) went back to Guatemala, a country she had visited twice on service trips during college, to work as an elementary school English teacher. She then moved to New York City, where she pursued a master's in inclusive elementary education at Teachers College, Columbia University. She completed her master's last summer and started teaching third grade at an elementary school with a music focus in Queens last fall. She currently lives in Brooklyn and is pursuing teaching certifications in bilingual (Spanish-English) and ESL education.
Robert Fojtik
"A Force for Gay Rights" 
During college Robert Fojtik (WCAS07), along with members of a gay rights group called Soulforce, peacefully protested the military's "Don't Ask, Don't Tell" policy after he was arrested during his two attempts to join the military as an open homosexual. "I'm happy that the president and Congress made the right decision on repeal, but I think the age when I would have enlisted has come and gone," he says. Fojtik is currently finishing up his master's at the Center for Eurasian, Russian and East European Studies at Georgetown University's School of Foreign Service. After earning his degree, Fojtik plans to work at a global business consulting firm in Washington, D.C. 
Emily Haak
"Leader of the Band"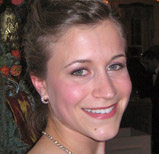 After graduation Emily Haak Mayekar (WCAS07), the drum major of Northwestern's Wildcat Marching Band during her senior year, went straight to medical school to work toward her goal of improving health care for the poor and disadvantaged. She graduated from the University of Illinois at Chicago College of Medicine in May and will start her residency in orthopedic surgery later this summer. In April she married Samir Mayekar (WCAS06), formerly the national security director for President Obama's Office of Presidential Personnel (see "Updates"). The couple attended the White House Christmas party this past year.
Sonia Hart
"Alianza's Activist"
At Northwestern, Sonia Hart (SESP07) founded and chaired the Latino studies program committee and served as co-president of Alianza, Northwestern's most prominent Hispanic and Latino organization on campus. Now, the Cicero, Ill., native lives in Austin, Texas, where she's finishing her first year as a doctoral student in counseling psychology at the University of Texas. Her research focuses on stress and coping, through which she studies variables of resilience among marginalized communities. Hart is also working as an office manager for an immigration law firm, working with low-income immigrants and their families. Before landing in Austin, Hart traveled through the Middle East and Europe and spent time living and researching in Madrid. Hart recently won a two-year fellowship to work with Spanish-speaking — monolingual and bilingual — families at the Texas Child Study Center and the Dell Children's Medical Center Oncology Unit in Austin. The fellowship aims to increase the numbers of bilingual mental health professionals and researchers in Texas. "I look for ways to strengthen bridges between academic research and writing and social and political activism for human rights and justice," she says. "I continue to advocate for interdisciplinary studies, especially in my current field of psychology."
Coley Harvey
"Speaking His Mind"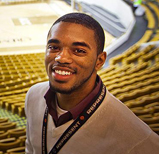 Coley Harvey (J07) has not worked a day in his life. In 2007 Harvey told Northwestern magazine that he'll "never have to work again" if he landed a sportswriting gig — and he has done just that. After graduating, he worked as the Georgia Tech beat reporter for The Telegraph in Macon, Ga., where he covered football and men's basketball. He was named a Top 5 finalist in the 2009 Associated Press Sports Editors awards. He was also selected to be a voting member of the 65-person AP Top 25 College Football Poll. This March he moved to Tallahassee, Fla., where he now works as the Florida State sports beat reporter for the Orlando Sentinel. In May, Harvey returned to the Evanston campus to participate in "Beyond The Box Score: A Look At Race In Sports And Sports Journalism," a panel discussion that was part of the Gertrude and G.D. Crain Jr. Lecture Series, presented by the Medill School of Journalism, Media, Integrated Marketing Communications.
James Hebden
"Predicting the Next Great Quake"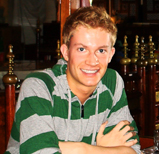 For James Hebden (WCAS07, G07), a triple major in physics, geological sciences and the Integrated Science Program who earned both a bachelor's and a master's in four years, postcollege life must seem like a breeze. For a year after graduation he taught English and physics to high school seniors in Micronesia on the WorldTeach program. "I would encourage anyone, recent graduate or not, to consider programs like WorldTeach or Peace Corps," he says. When he returned to the States, he joined the Federal Reserve board of governors in Washington, D.C. He has worked for the Fed for three years, where he says "there has been no shortage of interesting work because of the unfortunate financial crisis and its fallout." This fall, he will begin the finance doctorate program at the Massachusetts Institute of Technology's Sloan School of Management.
Philip Klein
"Soundtrack of Life"
After graduating as Northwestern's only film scoring major, Philip Klein (BSM07) moved to Los Angeles to work as a freelance composer, conductor and orchestrator for film, television and video games. He has worked on films such as The Curious Case of Benjamin Button and Tale of Despereaux and the video games World of Warcraft: Cataclysm, Gears of War 3, and StarCraft 2. Recently he was invited to conduct the Classic FM M-Tel Radio Orchestra and Choir in Sofia, Bulgaria, in a concert featuring the film music of composer John Williams. He has also conducted several sessions in Los Angeles and Nashville.
Eric Lai
"Powerful Impact"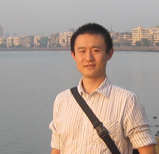 Eric Lai (McC07), an electrical engineering major at Northwestern, completed the leadership development program at Eaton Corp., a three-year program that rotated him through roles in business process development, international supply chain management, production supervision and project management. Now he is a product manager responsible for expanding the business of large hydraulic cylinders that are sold in the hydroelectric dam and offshore oil exploration markets. Working with Engineers for a Sustainable World at Northwestern sparked his interest in renewable energy, a cause that still interests him. "It's nice to be contributing to the growth of hydropower globally," he says. "It's a great job with a lot of opportunities to travel internationally, so I'm very thankful.
Aaron Mays
"Voice of the Playwright"

Aaron Mays (C07) has not been able to pull himself away from Northwestern since graduating. He currently works as the assistant director of media relations at the Kellogg School of Management. He also continues to write plays and volunteer in Chicago. He completed his new play, Sticks and Stones, which received its first reading at the AstonRep Theatre Company in June 2010. He also works as a mentor with the Illinois Education Foundation, which provides support to community college students. "In an effort to connect my love for playwriting and social activism, I am writing an educational play for the nonprofit It's Our Little Secret (IOLS) to help young kids understand and be aware of sexual abuse and to learn about personal safety," he said.
Alexandra Miller
"Digging Deep"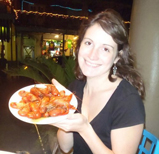 Alexandra Miller (WCAS07) lives in New Orleans, where she works for the Salvation Army on an innovative, place-based green building program called EnviRenew. The program is designed to transform Hurricane Katrina–battered New Orleans neighborhoods from recovery to resilience. "We help neighborhood organizations build their community capacity by partnering with them to provide subsidies to new homeowners who want to buy green, sustainable homes, as well as by giving smaller grants to existing neighborhood residents for weatherization and quality of life improvements," Miller says. As the director of program development, she supervises the program implementation process and designs the data collection system that is used to evaluate the program's success. She is also working on a number of side projects with the Salvation Army, including constructing the winning designs from the U.S. Green Building Council's 2010 National Talent Design Competition for architecture students. She also led a field trip for 20 girls from the New Orleans' Louisiana Recovery School District to meet women architects and construction professionals at project sites in New Orleans. After Northwestern, Miller earned a master's degree in urban planning from the Harvard Graduate School of Design. "Moving from old cities — archaeology, my major at Northwestern — to new cities — urban planning — has been a pretty natural progression, and I've really enjoyed the process," she says. "I also love living in New Orleans! There is always music, or a festival or a bunch of friends just gathering together — it's a really unique place, and I'm happy to be a part of its recovery." 
Victor Roy
"Setting a Standard of Care"
Victor Roy's (WCAS07) involvement with GlobeMed, a national nonprofit founded at Northwestern, did not end with his graduation. He worked for two years as the first full-time executive director of the organization, which now has chapters at 32 universities across the country. In 2010 he earned his master's in sociology from Cambridge University on a Gates Cambridge Scholarship. He studied social movement theory and global mobilization around tuberculosis. Roy is once again a Northwestern student — he is studying medicine at the Feinberg School of Medicine. (Check out Roy in a recent Weinberg College of Arts and Sciences video.)

Rupali Sharma
"Packing a Punch"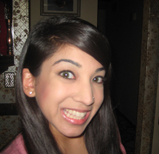 Rupali Sharma (WCAS07) is currently a second-year student at Yale Law School, but before continuing her education she spent a few years working for nonprofit organizations. The Edison, N.J., native served as a resident advocate at Apna Ghar, a domestic violence shelter serving Asian women and children in Chicago. She also worked at the National Institute for Reproductive Health in New York City, where she led the "Back Up Your Birth Control" campaign to raise awareness of and expand access to emergency contraception. In 2010 she worked at the Supreme Court of India for a summer job after her first year in law school. She helped to devise a national protocol for preventing and prosecuting human trafficking and rehabilitating survivors. She also performed extensive legal research and wrote briefs in constitutional and criminal matters. At the end of the summer, while collaborating with an American professor teaching in India, Sharma conducted legal research and interviews on how the economic livelihood and property rights of women are affected by rehabilitation schemes in urban Indian slums. At Yale she is the director of the Immigration Legal Services Clinic and the student director for the Schell Center for International Human Rights.
Colin Utley
"Mr. Detroit"
Motown booster Colin Utley (WCAS07), who was photographed for Senior Watch in an "I Love Detroit" T-shirt, says that he did end up returning to Detroit briefly after graduation. He worked for Roger Penske, the owner of Penske Racing and chair of the Super Bowl XL Host Committee through the end of the summer. However, when he met then-junior Alyse Lattanzi (WCAS08), now his fiancée, he quickly found a job at MotiveQuest, a consulting and research firm, in Evanston in order to avoid the long-distance struggle. He continues to work for MotiveQuest as a senior strategist, but he now calls New Orleans home. Lattanzi is in the middle of her Teach for America term. "I clearly have a soft spot in my heart for American cities with crumbling infrastructure and shrinking populations, though there are certainly more statues of Confederate generals down here than in Motown," he says. "The choice to leave Detroit was difficult, but I suppose my postcollegiate path is a testament to how our plans can be impacted in unexpected ways and by the ones we love." While Utley's home is in the heart of Southeastern Conference football country, that does not stop him from proudly flying his Northwestern flag outside the window of his third-floor apartment. "It even elicited a few 'Go U!'s from passersby after the Vanderbilt and Iowa wins."
Heidi Zhou
"Live from the Galápagos"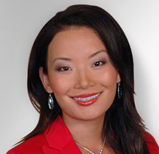 Heidi Zhou-Castro (J07) has worked as a reporter and anchor at YNN, the Time Warner Cable 24-hour local news station in Austin, Texas, since her graduation from Northwestern. Her story on foster children on psychotropic drugs won the 2011 Texas AP Broadcast Award for best investigative journalism, and in 2010 she won the award for best general assignment and earned placed second in continuous coverage. Zhou-Castro also married William Castro, the photographer she worked with when she made a documentary during her senior year at Northwestern about a brothel in the Galápagos Islands. He now works as a photojournalist with the Univision station in Austin. The couple bought their first home in 2009 and have a 1-year-old daughter, Zoila.