Alumni Updates
Paul Corona (BSM06)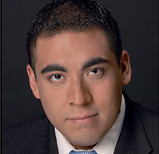 Opera singer Paul Corona ("Voice of a Star," fall 2006) made his debut at the Metropolitan Opera in New York City last December, singing the part of the doctor in the French opera Pélléas and Mélisande. Since winning the $15,000 Grand Finals of the Met's National Council auditions as a Northwestern senior in 2006, the bass-baritone has performed with the Lyric Opera of Chicago and won several awards. He spent three years studying at the Patrick G. and Shirley W. Ryan Center, the Lyric Opera's artist-development program. In 2011 Corona has performed in two operas with the Met and returned to Chicago, where he now makes his home, to perform with the Lyric Opera in January. He has signed on for four more Met performances beginning in 2012.
Cody Keenan (WCAS02)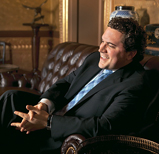 Cody Keenan ("The White House Goes Purple," summer 2010), a speechwriter for President Obama (H06), received widespread acclaim for his work on the president's emotional speech at the memorial service held after the shooting rampage in Tucson in January. While the central tenets of the speech — about heroism, loss and healing — came from Obama, then–White House Press Secretary Robert Gibbs said Keenan did the back-and-forth writing and editing work, putting on the finishing touches within hours of the speech. "It's C-O-D-Y K-E-E-N-A-N. … A proud Northwestern fan," Gibbs told reporters on Air Force One, according to the Chicago Tribune. Keenan also earned praise for his work on Obama's eulogy for Sen. Edward Kennedy, who had given Keenan his first opportunity at speechwriting when he served as a legislative assistant. 
Samir Mayekar (WCAS06)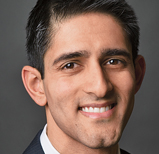 Samir Mayekar ("The White House Goes Purple," summer 2010) will return to Northwestern in the fall to pursue an MBA at the Kellogg School of Management with help from a Paul & Daisy Soros Fellowship for New Americans. "I was very humbled," he said. "I'm in very good company with the other people who won the fellowship." Mayekar is one of 30 recipients of the prestigious fellowships, which are awarded annually to immigrants and children of immigrants looking to complete graduate studies. Born in Houston to parents who emigrated from India, Mayekar is the current deputy chief of staff at the Overseas Private Investment Corporation, the U.S. government's development finance institution. He previously served as national security director in the White House' Presidential Personnel Office. After earning his MBA, Mayekar hopes to work at the intersection of business, government and national security. In April Mayekar married Emily Haak (WCAS07) (see "Senior Watch," summer 2007). They live in Washington, D.C.
Lois Weisberg (C46)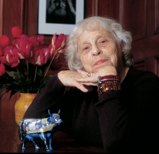 Lois Weisberg ("Chicago's Culture Queen," spring 2004) stepped down in February after more than 20 years as the city's commissioner of cultural affairs. She was the last member of the original cabinet of former Chicago Mayor Richard M. Daley (H08). Weisberg, a lifelong Chicagoan, is credited with convincing Daley to support events such as the popular Cows on Parade outdoor art exhibit and the World Music Festival.