Passings
Story Tools
Share this story
BRUNO ADAMS
Bruno Adams (EB40), 94, Vernon Hills, Ill., Nov. 29. A transfer student from Grand Rapids Community College in Michigan, Mr. Adams completed his college career at Northwestern and never left. Just a month after graduation, Mr. Adams went to work in food services for Northwestern and in his 52 years at the University climbed the ranks to assistant vice president for student affairs. A loyal alumnus and dedicated University administrator, Mr. Adams often worked after hours and through the weekend, catering events such as football lunches for then–President J. Roscoe Miller and providing food for the Cherub programs. Mr. Adams, an avid — and vocal — supporter of the Wildcats' football and basketball teams, retired in 1992. A World War II veteran, Mr. Adams is survived by a daughter, Sandra Adams Smith (SESP64); three grandchildren; and four great-grandchildren. 
Gretchen Klaus Clarke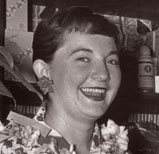 Gretchen Klaus Clarke (WCAS53), 78, Rancho Mirage, Calif., Jan. 22. A pioneer of Hawaiian fashion on the mainland during the 1950s, Mrs. Clarke and her husband ran Waltah Clarke's Hawaiian Shops, once the largest retailer of aloha wear in the country.
Mrs. Clarke met her husband, Waltah, during a hula lesson in Waikiki in 1953 while on a postgraduation trip to Hawaii with her family. At the time she was engaged to another man, but after meeting Mr. Clarke, she mailed the engagement ring back to her fiancé, according to the Los Angeles Times. She and Mr. Clarke married in 1954.
Mr. Clarke had already launched his Hawaiian shop in Palm Springs, Calif., in 1952. Mrs. Clarke briefly worked for American Airlines and then began designing clothes and prints for the aloha-wear outfitter and soon ran the company. The Clarkes popularized Hawaiian fashion on the mainland. In the 1960s her innovations allowed the retailer to keep up with the trends by creating the mini muumuu, resort wear and his and her apparel.
In the company's heyday, the Clarkes had 30 stores in Hawaii and on the mainland, including in Chicago and Las Vegas and several in California and Florida. She became company president in the 1990s when Mr. Clarke retired. The couple sold the last store in 2001.
Mrs. Clarke is survived by her sons, Cameron, Walter Jr. and Rolf; her daughters, Heather, Gretchen and Cissy; and six grandchildren.
ROBERT DAMMANN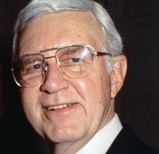 Robert Dammann (BSM49, 50, KSM59), 82, Chicago, Jan. 11.  Former assistant dean for business administration at the Feinberg School of Medicine, Mr. Dammann spent 25 years (1970–95) helping to advance Feinberg's information technology and improving communication between administration and staff. He particularly enjoyed interviewing prospective students for the Honors Program in Medical Education. He was instrumental in developing the staff relations committee at Feinberg and served as its first chair. He helped launch Expressions, a faculty/staff newsletter, the Art in the Atrium exhibit and the annual State of the School event led by the dean. He also moonlighted, teaching night-school business classes for the University. As an undergraduate student at Northwestern, Mr. Dammann paid for his studies by giving piano and accordion lessons on nights and weekends. He is survived by his wife, Janet; his children, Kathy Dammann Lipscomb (BSM75) and Don; stepchildren Ron and Robin; and two grandchildren.
ERNEST DUNBAR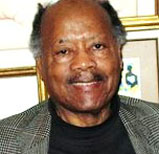 Ernest Dunbar, (G58), 83, Manhattan, Feb. 3. A prolific writer, Mr. Dunbar was one of the first African Americans to report for a mainstream publication with a national audience. Mr. Dunbar joined Look magazine — a large format competitor to publications such as Life — in 1954 as a reporter. After pursuing graduate work in journalism at Northwestern, he was named an assistant editor at Look in 1958 and worked as senior editor there from 1959 until the magazine closed in 1971. He covered Malcolm X, Martin Luther King Jr. and the Jackson 5. Mr. Dunbar also wrote and edited books, freelanced for publications including Reader's Digest and the New York Times Magazine and served as president of Black Perspectives, a 1960s predecessor of the National Association of Black Journalists. Mr. Dunbar also advised New York Gov. Averell Harriman on planning a fact-finding tour in Africa for then-presidential candidate John F. Kennedy. Mr. Dunbar spent the last 15 years of his career as the chief editor of publications for Exxon Corp. before retiring in 1990. Mr. Dunbar is survived by his sisters, Lorraine and Wilhelmina; a daughter, Hepsharatt; a son Dean; and four grandchildren.
Salvatore Ferrera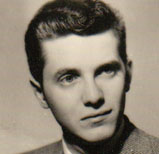 Salvatore V. Ferrera (McC56), 77, Oak Park, Ill., Dec. 7. A social activist and economist, Mr. Ferrera earned a doctorate in economics at the University of Chicago but rejected the prevailing free market theory there. Mr. Ferrera understood economics as the fair distribution of resources to all of society. He marched with Martin Luther King Jr. in 1966 in Chicago and served as a board member of the Catholic Interracial Council. He served 40 years as director of the Metropolitan Housing Development Corporation, a nonprofit that built homes for low-income families. A founding member of the Cavaliers Drum and Bugle Corps, Mr. Ferrera was admitted to the Drum Corps International Hall of Fame. Survivors include his wife, Ellen Dick; his former wife and co-parent, Stephanie Ferrera; his children, Regina, Elizabeth, Vincent, Anthony, Victoria and Christine; seven grandchildren; his sisters, Connie and Veronica; and his brother, Victor.
Charles Galvin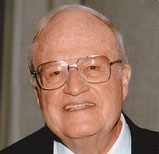 Charles Galvin (KSM41, L47), 91, Dallas, Jan. 27. An award-winning tax lawyer and professor, Mr. Galvin served 15 years as dean of the Dedman School of Law at Southern Methodist University, where he taught for 31 years. He also taught at several other universities, including the Kellogg School of Management. Mr. Galvin was also active on the board of the NU Club of Dallas and worked tirelessly on behalf of Northwestern, said Paul Jolas (WCAS86), a senior director of the Dallas club. Mr. Galvin was instrumental in planning the School of Communication's 100th anniversary event in Dallas. Mr. Galvin is survived by his wife, Margaret "Peggy" Gillespie Galvin (G47); his children, Kathy, G. Patrick, Paul, Charles and Liz; and nine grandchildren. 
Phillip Georgouses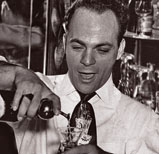 Phillip P. Georgouses (WCAS49), 87, Evanston, Dec. 25. Born to Greek immigrant parents and raised in Evanston, Mr. Georgouses was a war hero, owner of the landmark Skokie restaurant the Charcoal Oven and a lifelong Wildcats enthusiast. At Northwestern, Mr. Georgouses played football and pledged Sigma Nu before he was drafted.
As an infantryman in the U.S. Army during World War II, he was in the first wave of U.S. soldiers to storm Omaha Beach on D-Day in 1944. He was also part of the Allied liberation of Paris and fought in the bloody Battle of the Bulge.
After the war Mr. Georgouses returned to Northwestern for two years. Then, with the help of a loan from his father, Mr. Georgouses bought one of his favorite college hangouts — a lounge called the Little Club in Skokie. It was a popular haunt for Northwestern students and faculty in search of a drink outside of alcohol-free Evanston, said Mr. Georgouses' daughter, Maria Franco. Mr. Georgouses renamed the joint the Charcoal Oven and turned it into a fine-dining spot, with white linen tablecloths and a menu of Greek fare, fresh fish and lamb chops. He ran the restaurant for nearly 60 years, retiring in 2007.
"My father became very close friends with [former Northwestern President] Bob Strotz," says Franco, who now runs the restaurant with her husband, Rich. "My dad was also close friends with [legendary sociology professor] Charles Moskos. One of Moskos' sons opened a restaurant in Amsterdam, and he'd often call or email my dad with questions about the restaurant business."
In addition to Franco, Mr. Georgouses is also survived by his wife, Patricia Gilliom Georgouses (C50); daughters Tina, Elena and Barbara; and four grandchildren.
JESSIE WALKER GRIGGS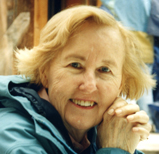 Jessie Walker Griggs (J44, GJ45), 88, Glencoe, Ill., Nov. 26. Mrs. Walker Griggs picked up her first camera when she was 8, but the Daily Northwestern's first woman sportswriter rediscovered her love for photography during her time as a graduate student at the Medill School of Journalism, Media, Integrated Marketing Communications. After working as a journalist until 1968, Mrs. Walker Griggs splurged on a Hasselblad camera and a two-month European tour using a small inheritance from her aunt. The trip changed the course of her life, and Mrs. Walker Griggs became a renowned international assignment and stock photographer whose work was featured in Architectural Digest, Better Homes & Gardens and Country Living, among other publications. Her photography took her to India, Thailand, Afghanistan and Myanmar. On a 1983 trip to China, at the age of 62, she met Arthur Griggs, a fellow photographer and 10 years her senior. They married in 1984. Mrs. Walker Griggs was the author and photographer of five books, including The Curious Collector: A Lively Little Tour of 101 Favorite Collectibles (2008). Mrs. Walker Griggs' work is part of the permanent collection of the Museum of Contemporary Photography in Chicago, which honored her as the area's best photographer of interiors in a special exhibit. In addition to her husband, Mrs. Walker Griggs is survived by a sister, Charlotte Walker Bond (SESP46); and two nieces, Barbara and Loraine.
Thad Koza
Thaddeus Koza (G65), 69, Newport, R.I., Dec. 1. After a few years as an English professor at the University of Missouri–Columbia, Mr. Koza decided to seek adventure in photography and travel. In his 30s he began photographing sailing ships. Soon his photographs were featured in national newspapers and on international postage stamps. A member of the American Sail Training Association, Mr. Koza covered countless races and sailing events and wrote essays and articles for several tall ships magazines. He also wrote the manuscript text and selected photographs for Tall Ships: The Fleet for the 21st Century (TideMark Press). The fifth edition, featuring more than 200 tall ships, was published in 2009. Mr. Koza often served as a lecturer aboard the Queen Elizabeth 2 and Crystal Symphony cruise liners. He is survived by his son, Alexandre, and a brother, Stanley.
Katherine "Tinker" HELMERS McCauley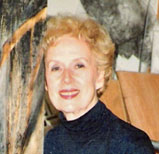 Katherine "Tinker" Helmers McCauley (WCAS46), 86, Fort Lauderdale, Fla., Nov. 29. A member of Fort Lauderdale's visual art scene for nearly 60 years, Mrs. McCauley helped found the Fort Lauderdale Museum of Art in 1958. She and her late husband, James Elliott Hubbell McCauley (C47), supported the museum through volunteer work and fundraising. A modernist artist herself, she often experimented with burnishing metal, blowtorching and canvas slashing. At Northwestern, Mrs. McCauley was the art editor of the Daily Northwestern. She is survived by a daughter, Kathryn; a son, James; a sister, Janet; and four grandchildren.
HOWARD McKEE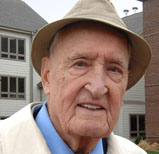 Howard A. McKee (L41), 95, Bonita Springs, Fla., Jan. 26. After graduating from Central College in Pella, Iowa, Mr. McKee earned a scholarship from the Iowa state debate championship to help him pay the tuition for law school at Northwestern. Mr. McKee earned his law degree but put his career on hold to serve as a 2nd lieutenant in counter intelligence during World War II. He was awarded the Bronze Star for bravery after he saved 21 of his fellow soldiers. After the war Mr. McKee returned to the Midwest to continue his law career. He later became active in management of small community banks throughout Chicago's suburbs in northern Illinois. He enjoyed a distinguished banking career and earned a Northwestern Alumni Merit Award in 1999. Mr. McKee was a swimmer and golfer into his 80s. He is survived by his children, Janet, Bill, Jean and Barbara; six grandchildren, including Lael Stanczak (L96); and seven great-grandchildren.
EDWIN MUDERLAK
Edwin Muderlak (L71), 69, Durand, Ill., Dec. 21. A successful accountant, attorney, farmer and outdoorsman, Mr. Muderlak split much of his life between the land and sea. After graduating from Northwestern and passing the bar exam, he bought a 26-foot sailboat and, with his wife, Nancy, and their daughter, spent a year traveling down the Mississippi, around Florida and up the East Coast. Later, during a break from his private law practice, the former Rockford, Ill., assistant city attorney and his family sailed more than 25,000 miles on a two-year adventure aboard his 43-foot sailboat. Upon their return, Mr. Muderlak became a full-time farmer and began raising Black Angus cattle in Durand. Between 1991 and 2008, Mr. Muderlak and Nancy often spent half the year on the family's farm and the other half sailing to destinations in the Caribbean, Bahamas and northern Venezuela. During his explorations, he wrote four books and many articles for sporting magazines. In addition to Nancy, his wife of 45 years, survivors include a daughter, Sandra; a son, Ed; a brother, Kenneth; a sister, Janet; and four grandchildren.
Michelle NiCastro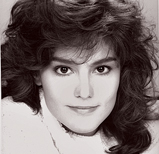 Michelle Nicastro (C82), 50, Toluca Lake, Calif., Nov. 4. After graduating from Northwestern, Mrs. Nicastro landed a starring role in the Broadway production of Merlin. She then went on to play Eponine in the original Los Angeles production of Les Misérables, voiced Princess Odette in The Swan Princess and its sequels and traveled the globe opposite Barry Manilow for his Showstoppers world tour. Without Mrs. Nicastro, Harry never would have met Sally — she played Harry's one-time girlfriend in the 1989 romantic comedy. In 2010 Mrs. Nicastro and three friends were named Country Living magazine's "Women Entrepreneurs of the Year" for starting Truly Mom, a custom stationery company. Family and alumni friends of Nicastro have established a memorial fund in her honor to benefit the Northwestern music theater program. She is survived by her husband, Steve Stark (C82); daughters Callie and Cady; and two sisters, Beth Ann and Kristin.
MORT SMITH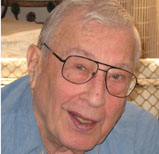 Morton J. Smith (CB48), 87, Chicago, Jan. 5. A World War II combat infantryman and proud recipient of the Bronze Star, Mr. Smith was in the first wave of soldiers to land in the amphibious assault on Leyte in the Philippines before Gen. Douglas MacArthur strode ashore and declared to the Filipino people, "I have returned." Mr. Smith served with the "Deadeyes" in the U.S. Army's 96th Infantry Division, which received the Presidential Unit Citation for heroism. Mr. Smith learned late in life that his service qualified him for a Bronze Star, and just nine months before he died, he received the medal for his heroism.
Born Martin Smith, he changed his name to Morton as a child out of Jewish pride when taunted with anti-Jewish slurs. After the war he studied business at Northwestern on the GI Bill and then co-founded Yale Engineering Co., where he developed and marketed auto repair products, such as See-Clear windshield-wiper fluid and Motor Plasma.
Mr. Smith was very proud of his Northwestern education, said his son, Matt Smith. During his final days, Mr. Smith "was talking out loud in an imaginary conversation," his son recalled. "He said very matter of factly to whomever he was conversing with in his dream state, 'I graduated from Northwestern University.' It was a little creepy at the time, but looking back it shows how ingrained that accomplishment was in his life and how it helped to define who he was. If it turns out that it was St. Peter at the other end of that conversation, it's a good bet that the gates opened up for my dad."
In addition to his son, Mr. Smith is survived by a son, Shepard; a daughter, Sheri; two sisters, Beatrice and Dolores; and four grandchildren.
JOEL STERNS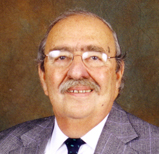 Joel H. Sterns (J56), 76, Palm Beach Gardens, Fla., and Washington Crossing, Pa., Feb. 21. Mr. Sterns, a prominent New Jersey lawyer, helped shape the legislation that allowed for the establishment of Atlantic City's multibillion dollar casino gaming industry. He represented the first casino in the state, Resorts International, which opened in 1978. After graduating from Northwestern, Mr. Sterns attended Princeton's Woodrow Wilson School of Public Affairs, worked for the Kennedy and Johnson administrations and then went to law school at New York University.  After his work with Resorts International, Mr. Sterns built his Trenton, N.J., law firm, Sterns & Weinroth, into a leading firm in the gaming industry, with clients in the United States, Canada and Europe. Mr. Sterns, a former president of the International Association of Gaming Attorneys, enjoyed horse racing and served as longtime counsel for the New Jersey harness owners and breeders association. He later represented Donald Trump in New Jersey matters. At Northwestern, Mr. Sterns became lifelong friends with his Waa-Mu collaborator Garry Marshall (J56) and wrote for the Daily Northwestern. A Deru member during his senior year, Mr. Sterns was one of the first students to choose to live in an integrated residence hall room. He is survived by his wife, Joanne; daughters Rachel and Leslie; a son, David; a brother, Maurice; and five grandchildren.
IRVIN TIAHNYBIK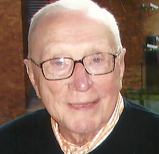 Irvin G. Tiahnybik (EB47), 88, Lincolnwood, Ill. Jan. 14. A champion of the deaf and hearing-impaired, Mr. Tiahnybik co-founded the American Hearing Impaired Hockey Association with his neighbor, legendary Chicago Blackhawks player Stan Mikita. Mr. Tiahnybik's son, Lex, who lost most of his hearing after a childhood case of the measles, was teased for his disability by a coach and teammates. Mr. Tiahnybik reached out to Mikita, and in 1973 they established the Stan Mikita Hockey School for the Hearing Impaired, a weeklong summer hockey camp for children and young adults held in suburban Chicago (the 2011 camp is June 11–18 at Seven Bridges Ice Arena in Woodridge, Ill.). The organization also helps players get hearing aids, speech and language therapy, auditory training, counseling and diagnostic evaluations. 
About 30 players participated during the first year of the camp, which now draws more than 75 players each summer. During the past four decades more than 2,100 hearing-impaired players came to know Mr. Tiahnybik, a longtime volunteer at the school, as "Uncle Irv." He was a member of the class of 2010 Illinois Hockey Hall of Fame. 
Mr. Tiahnybik, the son of Ukrainian immigrants, also ran Leon's Sausage Co. on Chicago's West Side. His father, Leon, founded the company in the basement of the family's Northwest Side home in 1924. After graduating from Northwestern — where he met his wife, Harriet Rose Tiahnybik (SESP46), on a blind date — Mr. Tiahnybik joined the family business in 1947. He took over the business in 1966 and grew it into a successful meat processing facility with a full line of sausage products.
He retired from the company in 1991, when his daughter, Amylu Tiahnybik Kurzawski, took over and expanded to create ATK Foods. In addition to wife, son and daughter, Mr. Tiahnybik is survived by a daughter, Cynnie; a son-in-law, Richard "Chico" Kurzawski (SESP69); five grandchildren, including James Kurzawski (WCAS12); and two great-grandchildren.
Terry Scanlan Trompeter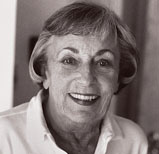 Teresa "Terry" Scanlan Trompeter (C46), 84, Deerfield Beach, Fla., Nov. 23. A co-producer during the golden age of radio, Mrs. Trompeter conducted pre-interviews with celebrities for Bob Elson on the Century in the late 1940s and early '50s. The celebrities, often in Chicago on a layover between California and New York, would chat with Mrs. Trompeter over a swanky lunch, and then Elson would conduct a "spontaneous" interview at the LaSalle Street train station. After four years on Elson's show, Mrs. Trompeter and her husband moved to central Illinois. She earned her Realtor's license and became one of the first women in the area to run a real estate agency. She is survived by her husband, Donald Trompeter (EB47); two sons, Dennis Trompeter (SESP78) and Tim; a daughter, Lynn; a brother, Robert Scanlan (EB55); four grandchildren; and a great-granddaughter
RUSSEL WINDES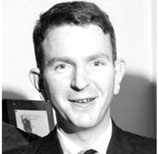 Russel Windes (GC59), 84, Mill Valley, Calif., March 25. During his time at Northwestern, Mr. Windes earned his doctorate and helped bring the Northwestern debate program to national prominence.
As director of debate from 1955 to 1960, he dedicated countless hours to recruiting new members, assigning scholarships, traveling and planning on-campus tournaments, including the first Owen L. Coon Memorial Debate Tournament. He helped to build a "great grey brain," an enormous research file for the debaters.
In the 1957–58 season, he made an unconventional move by sending two freshmen, Richard Kirshberg (C61) and William Welsh (J61, G62, 65), to compete in the national championship tournament at West Point, N.Y., against the most experienced debaters around. They won. And to prove it was no fluke, Kirshberg and Welsh won again in 1958–59. Their victories, the first two of 14 National Debate Tournament championships, helped restore Northwestern's reputation as a debate powerhouse.
Mr. Windes taught argumentation to Dick Gephardt, (C62, H92), who later became majority leader in the U.S. House of Representatives. As debate director, Mr. Windes worked with Lee Huebner (WCAS62), a debater who later became publisher of the International-Herald Tribune. Many of Mr. Windes' debaters went on to careers as educators, lawyers, judges and entertainers.
Mr. Windes served as a speechwriter for Adlai Stevenson II (L26), wrote two texts, A Guide to Debate and Argumentation and Advocacy, and published articles in leading communications journals. He was also editor of the Bobbs-Merrill Series in Speech Communication, a scholarly effort that helped transform the study of speech into the academic field of communication. He taught at several universities, including San Francisco State University and Columbia University, and served as a department chair at Queens College of New York, where he taught for 23 years.
A leading scholar in speech communications, Mr. Windes became chair of the publication board of the National Communication Association in 1980.
"Russ was the important part of my Northwestern experience, which did so much to form my life and values," Sally Thurnau Egler (C59, GC65) said. "Debate was my central education at NU and the focus of my friendships — and Russ was central to debate. I treasure my friendship with him."
Mr. Windes is survived by Ralph Smith, his partner of almost 50 years.
Learn more about Mr. Windes on his peronal website and visit his Legacy.com memorial page to read tributes to him and offer your own remembrances.
JEAN WOODMAN
Jean L. Woodman (WCAS50), 82, Evanston, Nov. 15., Ms. Woodman was an American Indian advocate, political activist and race car driver. At age 9, Ms. Woodman was inducted into the Kainai Nation (Blood Tribe) of the Blackfoot Confederacy as an honorary member. She was a lifelong advocate for American Indian rights and belonged to both the Indian Council Fire of Chicago and the American Indian Center of Chicago. She was also a lifelong supporter of women's, civil and human rights, as well as environmental conservation. In addition to her activism, Ms. Woodman also made a name for herself as one of America's only female race car drivers in the Sports Car Council of America. "In that era women didn't participate in such things, so she was a bit of a pioneer," said her son, Bob Woodman, who now lives in Louisiana. "My mom followed her own drumbeat."  Ms. Woodman raised her two sons in Evanston and worked for 25 years at a Skokie-based insurance agency.  In addition to her son, Ms. Woodman is survived by four grandchildren.