Passings
Story Tools
Share this story
Barbara Babcock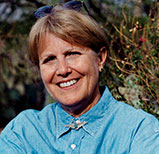 Barbara Babcock '65, Tucson, Feb. 6, at age 72.
A pioneering anthropologist, Ms. Babcock established herself as a scholarly force in folklore studies, comparative cultural studies, studies of the Native American Southwest and Native American women, and the study of sign-systems in literature, anthropology and material culture.
A distinguished and beloved professor at the University of Arizona, she took the lead in establishing several of these areas as prominent subjects of university study in the United States and beyond.
Ms. Babcock was named a UA Regents' Professor in 1993. It is the university's highest faculty honor.
She is survived by two brothers and a sister.
Patricia Connors
Patricia Connors '55, Fairfax, Va., Sept. 13, at age 83. An advocate for social justice, Ms. Connors campaigned for the Equal Rights Amendment in the 1970s and was an active member of a Princeton, N.J., women's action group that made several trips to Nicaragua and Cuba in the 1980s.
A nationally ranked tennis player in her youth, Ms. Connors gave up her playing career to attend the Medill School of Journalism, Media, Integrated Marketing Communications. Upon graduating in 1955, Ms. Connors became a reporter for the Newark News. She was assigned the "Society News" and "Women's" column, the only positions available to female journalists. Ms. Connors later met her husband while covering politics for the New York World-Telegram and Sun. The pair moved to Philadelphia and started a family, and Ms. Connors commuted to Manhattan to work as a senior researcher for the New York State Democratic Committee.
She later earned a master's degree in organizational psychology and a doctorate in clinical psychology. Ms. Connors ran a private practice in Trenton, N.J., and worked as a psychologist for death row inmates at Trenton State Prison until her retirement in 2013.
Ms. Connors is survived by her three children and her five grandchildren.
Roger Forseth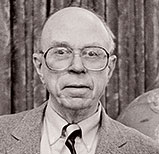 Roger D. Forseth '51 MA,'56 PhD, Superior, Wis., Dec. 3, at age 89.
A university professor who spent much of his career at the University of Wisconsin–Superior, Mr. Forseth had been a recovering alcoholic since 1975. Since that time he dedicated much of his academic career to the study of writers and addiction.
He founded and edited Dionysos, a journal that explored the field of addiction and literature, from 1989 to 2000. Mr. Forseth's most significant writings were compiled and published in Alcoholite at the Altar: The Writer and Addiction: The Writings of Roger Forseth (IntoWords Press, 2018).
Mr. Forseth is survived by his children, William, Kristina, Ellen and Daniel; eight grandchildren; two great-grandchildren; and a brother, Fred.
Phil Georgeff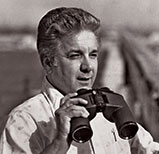 Phil Georgeff '54, Fairhope, Ala., Nov. 7, at age 85. The voice of horse racing in Chicago for more than three decades, Mr. Georgeff thrilled race fans with his trademark call, "And here they come, spinning out of the turn!" He worked at all of the major Chicago-area tracks, often calling thoroughbred races by day and harness races by night.
Mr. Georgeff earned a place in the Guinness World Records by calling more than 96,000 races, including one race won by Triple Crown winner Secretariat at Arlington Park.
Mr. Georgeff grew up on the West Side of Chicago and became smitten with horse racing after accompanying his father to Arlington Park. As a child, he dreamed of becoming a jockey — even working as an unlicensed exercise rider — but an untimely growth spurt forced him to settle for writing about horses instead.
After two years at Wright Junior College, where a professor told him he had an incredible talent for memorization — an important skill for race callers — Mr. Georgeff transferred to Northwestern. He studied radio and TV journalism and announced Wildcats football games.
The summer before his senior year, Mr. Georgeff worked in the publicity department at Arlington Park, where he honed his announcing skills by calling races for his co-workers. A few years later he was hired as the track announcer.
Mr. Georgeff was director of publicity and marketing at Hawthorne Race Course in Cicero, Ill., for nearly 20 years. The track held an annual Phil Georgeff Festival of Racing in his honor for many years.
Mr. Georgeff is survived by his wife of 63 years, Roberta, and a son, Scot.
Howard Grafman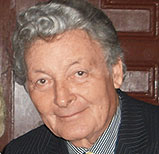 Howard Grafman '50, Pacific Palisades, Calif., Aug. 17, at age 89.
An entrepreneur and FM radio pioneer, Mr. Grafman owned major market stations in several big cities.
After serving with the U.S. Armed Forces Radio Service at the end of World War II in Germany, Mr. Grafman attended Northwestern, where he was the first manager for the school's then-new radio station, WNUR. In 1964 he co-founded Century Broadcasting Corp. and invested in the potential of FM radio, which was less prevalent and less expensive than its AM counterpart at the time. Century bought its first station, KSHE-FM in St. Louis, which became one of the country's first rock stations. The company eventually operated stations in Chicago, Los Angeles, San Francisco, Detroit and many other major markets, growing Mr. Grafman's $20,000 initial investment into a company worth more than $50 million by the mid-1980s.
In 1996 he and his wife, Paulette, founded Pacific Coast Communications and operated a station in Santa Barbara, Calif.
Mr. Grafman is survived by his wife; his son, Thomas Williams; and four nieces and nephews.
William Hawkes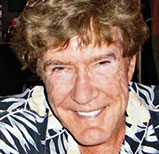 William J. Hawkes Jr. '76, Verona, Wis., Oct. 11, at age 81.
A gifted statistician, Mr. Hawkes was vice president and chief statistical officer of ACNielsen, now the Nielsen Corp. He oversaw the development of Nielsen's marketing and media research services and statistical analysis of Nielsen data. He also advised federal statistical agencies and frequently testified before Congress on issues related to economic statistics.
Mr. Hawkes, who chaired the Business Research Advisory Council to the U.S. Bureau of Labor Statistics, received an Alumni Merit Award from the Northwestern Alumni Association in 1989. After retirement, he learned to play the harpsichord and wrote a novel.
He is survived by his wife, Dorothy; his sister, Joann; and five nieces and one nephew.
Marilyn Moats Kennedy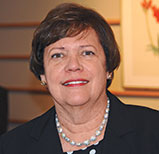 Marilyn Moats Kennedy '65, '66 MS, Chicago, Jan. 11, at age 73. A founding member of the Council of One Hundred at Northwestern and a charter member of the Medill School's Journalism Hall of Achievement, Mrs. Moats Kennedy used her writing, teaching and speaking skills to help people achieve career success. 
She was job strategies editor for Glamour magazine for 18 years and made appearances on Good Morning America, ABC's 20/20 and Oprah. Mrs. Moats Kennedy wrote six books on career planning and office politics, including Glamour Guide to Office Smarts. 
In 1975 she launched Career Strategies, a career consulting firm. She was also -president of Moats/Kennedy Inc., through which she provided consulting, seminars and speeches to individuals, businesses and associations. She published Kennedy's Career Strategist, a 16-page monthly newsletter about career planning and job hunting. She became a sought-after speaker on workforce diversity and office politics. Her training sessions reached more than 500,000 people. 
Early in her career, Mrs. Moats Kennedy taught journalism at DePaul University for 11 years.
While studying at Medill, Mrs. Moats Kennedy worked at the Daily Northwestern, where she saw the need for a network of women in journalism. She went on to found and chair the Council of One Hundred, a group of alumnae who help Northwestern students and alumnae with mentorship and career counseling. 
Mrs. Moats Kennedy is survived by her husband, Daniel '65 MS; a daughter, Anne; grandsons Declan and Brennan; her sister, Evelyn; her brother, Orin; her half-brother, Jerry; and several nieces and nephews.
James Nichols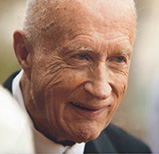 James W. Nichols '52, '55 MMus, La Mesa, Calif., Aug. 3, at age 87.
Mr. Nichols created a nationally recognized band program during nearly three decades as the band and instrumental music director at Grossmont High School in El Cajon, Calif. He retired in 1988.
Six years later Mr. Nichols, who played 31 instruments, came out of retirement to transform the band program at San Diego's Southwest High School, where he took an almost nonexistent program to a prize-winning level. He had just six students signed up for the band when he started — and just one who knew how to play an instrument — and grew the program to include 70 musicians. And for many, as they played, their grades improved.
Mr. Nichols also worked as director of entertainment for the San Diego Chargers, overseeing pregame and halftime shows for more than two decades in the 1970s and '80s.
After graduating from Northwestern with a music degree, Mr. Nichols toured with the Carmen Cavallero orchestra, a 1950s big band.
Mr. Nichols is survived by his wife, Eileen; two daughters, Barbara and Ruth; and three sons, James Jr., Dave and Mark.
Frank Paschen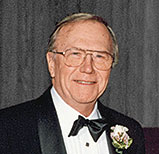 Frank H. "Bud" Paschen '59, Jupiter, Fla., Dec. 12, at age 80.
A member of a prominent, four-generation Chicago construction industry family, Mr. Paschen founded Chicago Building Constructors in 1975 and grew it into a prominent heavy construction firm. His company, which became F.H. Paschen, S.N. Nielsen, worked on Midway Airport, renovations to Chicago Transit Authority stations, the 2012 reconstruction of Wacker Drive, the Deep Tunnel and award-winning reconstruction projects on Chicago-area interstates.
Mr. Paschen, whose great-grandfather helped rebuild Chicago after the Great Fire, started in construction as a teenager, worked as a laborer for the family business while attending Northwestern and eventually expanded his company into a multimillion-dollar enterprise spanning 25 states.
Mr. Paschen, who also had a home in Hebron, Ill., is survived by his wife, Dianne; daughters Debora, Jeanne, Mary and Elisabeth; stepsons Tony and Paul; his son, Frank; and Daniel, a Ghanian minister whom he sent to college and considered his adopted son; a sister, LaVerne; 22 grandchildren; and three great-grandchildren.
Donald Reisig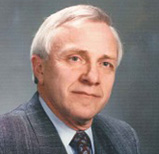 Donald Reisig '56, Charlotte, Mich., Oct. 21 at age 81.
Known as the "boy wonder" of Ingham County politics, Mr. Reisig was active in the Michigan law community for nearly 50 years.
After graduating from the University of Michigan's School of Law, Mr. Reisig began his legal career in Lansing as an assistant prosecutor, followed by chief assistant prosecutor, Lansing city attorney, Ingham County prosecuting attorney and judge for the Ingham County Circuit Court.
In 1988–89 he served as president of the State Bar of Michigan, where he stated a firm belief in the idea that pro bono work was the "ultimate stewardship for a lawyer." In 1995, at the request of the American Bar Association, he served as legal liaison to the former Soviet countries of Ukraine and Georgia, where he assisted in converting the legal systems of the newly independent states to the rule of law.
Mr. Reisig is survived by his wife Carol; two sons and a daughter; four grandchildren; three great-grandchildren; five stepchildren; and a step-granddaughter.
Daniel Riess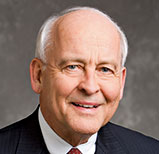 Daniel M. Riess '59, Lake Forest, Ill., Oct. 12, at age 80.
A patent attorney for almost half a century, Mr. Riess represented Keebler Co. in the "soft cookie wars," an important patent case. Procter & Gamble Co. alleged that Keebler, Frito-Lay and Nabisco Brands infringed on P&G's 1984 patent on "dual-textured cookies" — crisp on the outside, chewy on the inside. The suit was eventually settled with the three defendants paying P&G $125 million.
Mr. Riess studied chemical engineering at Northwestern on a U.S. Naval Reserve Officers' Training Corps scholarship. After his active duty service he continued with the Naval Reserve, retiring as a captain. Mr. Riess was a partner at Cook Alex for more than 25 years, specializing in intellectual property rights.
He is survived by his wife, Patricia; daughters Alison and Dana; and one granddaughter.
Sanford Sacks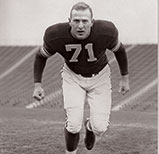 Sanford "Sandy" Sacks '56, Scarsdale, N.Y., Nov. 21, at age 82.
A devoted Northwestern alumnus, Mr. Sacks was captain of the Wildcats football team in 1955 and earned Academic All-American honors.
A member of the U.S. Naval Reserve Officers' Training Corps at Northwestern, Mr. Sacks went on to become a lieutenant in the U.S. Navy. Following his military service, he studied at Harvard Business School, then moved to New York City to work in investment banking. He helped develop the municipal bond assurance industry during his 25 years at Ambac.
Mr. Sacks served as president of the NU Club of Greater New York and on the regional committee for We Will. The Campaign for Northwestern.
He is survived by his wife, Susan Riemer Sacks '57; children Lauren and Steven '90; and three grandchildren.
Craig Sager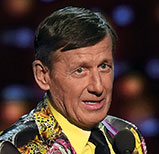 Craig Sager '73, Atlanta, Dec. 15, at age 65. A colorful fixture on NBA sidelines for more than two decades, Mr. Sager became known for his outrageous outfits — with unusual patterns of plaids, checks, florals and stripes — and exuberance for life.
During his time at Northwestern, where he majored in radio/TV/film, Mr. Sager tried out for the football team and played on the freshman basketball squad before donning the Willie the Wildcat mascot costume.
As a 22-year-old reporter for a Florida radio station in 1974, he hopped onto the field at Atlanta–Fulton County Stadium and ran with Hank Aaron to home plate, ensuring that he was the first to interview the new home run king after Aaron launched his 715th career long ball. Mr. Sager called it the highlight of his career.
In 1981 Mr. Sager joined CNN. A few years later he moved to Turner Sports, where he covered the NBA, NFL and Major League Baseball for TNT and TBS. He helped popularize the sideline, in-game interviews that are now a staple of every major sports broadcast.
Diagnosed with acute myeloid leukemia in 2014, Mr. Sager continued to work games between chemotherapy treatments. In June 2016 ESPN, one of TNT's rival networks, invited him to work Game 6 of the 2016 NBA Finals — his first-ever NBA Finals game and his last game on the sidelines. Vice President Joe Biden presented Mr. Sager with the Jimmy V Perseverance Award at ESPN's ESPY Awards in July. Just days before he died, Mr. Sager was inducted into the Sports Broadcasting Hall of Fame. His autobiography, Living Out Loud: Sports, Cancer and the Things Worth Fighting For, came out in November. 
Mr. Sager is survived by his wife, Stacy; sons Craig Jr. and Ryan; daughters Kacy, Krista and Riley; and a sister, Candy.
William Stark Jr.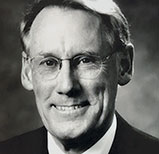 William McDermott Stark Jr. '58, Santa Fe, N.M., Aug. 24, at age 80.
A retired Presbyterian pastor, Mr. Stark worked throughout his life to bring diverse people together in vibrant congregations focused on social justice. Mr. Stark joined Martin Luther King Jr. at the famed 1963 March on Washington, D.C., and served as a bus captain for those who traveled from the Midwest to join the 1965 march from Selma to Montgomery.
As a pastor, Mr. Stark served congregations in Detroit, Indianapolis, Kansas City and New York City.
He is survived by his daughters, Marg Stark Clark '86 and Cate; four grandchildren; and a sister, Jenny.
Amy van Singel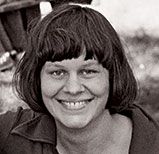 Amy van Singel '71, Ellsworth, Maine, Sept. 19, at age 66.
Known to her listeners as Atomic Mama, host of Atomic Mama's Wang-Dang-Doodle Blues Show, Ms. van Singel co-founded one of America's first blues publications, Living Blues, in 1970 with her then-husband Jim O'Neal '70, '74 MS. Ms. van Singel, who first hosted a radio show on Northwestern's WNUR radio station, hosted blues shows for more than 40 years on radio stations in Chicago; Memphis; Anchorage, Alaska; and most recently Blue Hill, Maine.
The Voice of the Blues: Classic Interviews from Living Blues Magazine, a book on blues performers that she co-wrote with Mr. O'Neal, was awarded the American Society of Composers, Authors and Publishers' Deems Taylor Special Recognition Award in 2003. The book was inducted into the Blues Foundation's Hall of Fame in 2012.
She is survived by her husband of six years, Chuck Cameron.