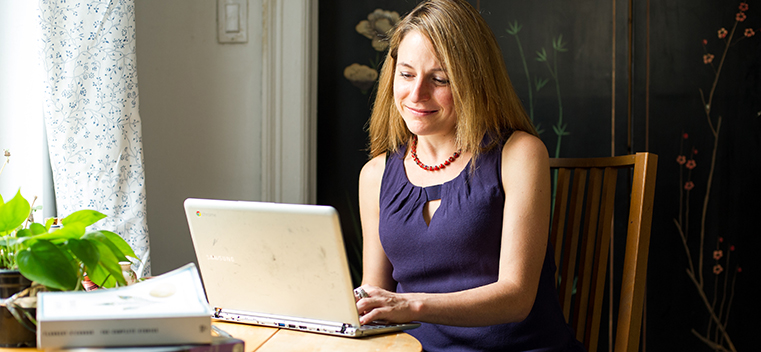 Karen Russell, a 2013 MacArthur Fellow, at her home in New York City. Photo courtesy of the John D. & Catherine T. MacArthur Foundation.
The Write Way
Story Tools
Share this story
Ellen Blum Barish (C81, GJ84) is a Chicago-area writer and adjunct writing instructor at Northwestern.
Tell us what you think. E-mail comments or questions to the editors at letters@northwestern.edu.
Ever wonder about those strange designations we use throughout Northwestern to identify alumni of the various schools of the University? See the complete list.
Find Us on Social Media
The English department's undergraduate Creative Writing Program offers a demanding curriculum within a supportive community that prepares students for a literary life. Here's a look at six alumni who've mastered the program and become accomplished fiction writers.
On the day that fiction writer Karen Russell learned she had won a MacArthur Foundation "genius grant," she had to undergo an emergency root canal.
"The dentist seemed alarmed by my mood," recalls Russell. "I guess most people sitting in his chair aren't beaming up at him, as I was likely doing. I think the drugs he gave me were superfluous — I was already flying high."
And thanks to the $625,000, five-year MacArthur Fellowship, Russell's euphoria will last a lot longer than any dental anesthesia.
The author of the much-acclaimed novel Swamplandia! (2011) and short story collection Vampires in the Lemon Grove (2013) plans to use the grant to research and finish her next novel. A finalist for the Pulitzer Prize in fiction in 2012, Russell is known for her haunting and comic surrealistic tales, often set in enchanting and forbidding landscapes.
"It's a really strange endeavor to want to write fiction," Russell (WCAS03) told the MacArthur Foundation on receiving the award. "So the luxury to feel that wide-sky sense that you get to pursue what is deeply interesting to you, your natural obsessions as a writer, to get that kind of validation, is really enormous."
Russell is one of a small group of graduates of the Northwestern English department's undergraduate Creative Writing Program who have achieved acclaim in the hard-to-break-into world of published fiction. These authors credit the demanding boot camp–like program and its supportive, creative atmosphere as an ideal training ground for their literary careers.
There's novelist and short story writer Dan Chaon (WCAS86), a finalist for the National Book Award for his short story collection Among the Missing (2002) and whose stories the New York Times Book Review has called "superbly disquieting."
Another alumnus, Sean Enright (WCAS82), is a poet, playwright and fiction writer whose 2012 novel Nearly True — about an Irish-American boy trying to solve the mystery of his father's disappearance in 1938 Queens — proves him to be "a master at capturing the tipping point of innocence," according to one reviewer.
Cristina Henríquez (WCAS99), whose short stories and novels reflect her bicultural U.S.–Panamanian heritage, writes about family, community and identity in spare, vivid and poetic prose. Her forthcoming novel, The Book of Unknown Americans, has been called "a triumph of American storytelling" by one reviewer.
Leslie Pietrzyk (WCAS83) is the author of two novels and short fiction that has been published in many journals, including Northwestern's own TriQuarterly. Her first book, Pears on a Willow Tree (1999), a multi-generational novel about a Polish immigrant family's assimilation in the United States, was praised by the New York Times as a "heartfelt" and "quietly convincing" first novel.
Then there's novelist Veronica Roth (WCAS10), a recent graduate whose trilogy — Divergent, Insurgent and Allegiant — set in a dystopian Chicago has catapulted her onto the New York Times young adult best-seller lists. Her first book, Divergent, has made it to Hollywood; the movie premieres in late March.
While these authors write in different genres and depict vastly different worlds, from the Florida Everglades to chaotic urban Panama to a futuristic Chicago, they all have the same solid foundation — the Creative Writing Program in the Weinberg College of Arts and Sciences.
The fiction track of the undergraduate program accepts about 15 students each year, and competition to get in is intense. (The program also includes concentrations in poetry and creative nonfiction.) Once enrolled, students participate in tutorials with working writers and in seminars similar to those in highly successful graduate programs.
"Our students learn their crafts not just from their teachers but also from their peers," explains Stuart Dybek, Northwestern's first Distinguished Writer-in-Residence, who teaches in the program. "I've taught for 30 years and I've found that's a hugely underappreciated method of learning."
The faculty believe that, in order to become good writers, students have to first be good readers.
Senior lecturer and writer Brian Bouldrey (WCAS85) says the curriculum "equips students with the skills of close reading, looking at text strategically and trying to figure out how the story works.
"One of my tasks is to expose students to writers they may not like or can't easily relate to," he says. "I teach writers like Alice Munro, Katherine Mansfield and Isaac Babel because their work bears up well under close inspection."
In addition to required fiction and nonfiction classes, what makes the coursework unusual among undergraduate creative writing programs is the poetry prerequisite, say faculty. Through poetry, "Students learn how to use words revealingly, in a layered way that responds to levels of diction, syntax and metaphor," explains English professor and program founder and director Mary Kinzie (WCAS67), who began teaching at Northwestern in 1975 and helped create the sequenced program.
"Writers need to be taught how to use restraint, to search for the right word rather than the average of four words," she says. To get there, Kinzie asks students to write poetry. Alumni remember her write-15-poems-in-21-days assignment, including weekends.
But perhaps the most grueling requirement of the program is the 50- to 70-page novella that students create during their senior year.
English professor Reginald Gibbons says that writing a novella can be a turning point in the development of the young writers. "The real high for everyone is getting to the end," says Gibbons, the Frances Hooper Chair in the Arts and Humanities and director of the Center for the Writing Arts. "It's not necessarily seeing how good they are but just the joy of writing a long work and finishing. There are always literal and metaphorical hugs — everyone may feel amazed at what they have done and what they have learned together."
The six alumni writers highlighted in this story all survived Northwestern's literary boot camp, including the novella. Here's a look at what they've accomplished since graduating from the program.
Dan Chaon: Searching for Identity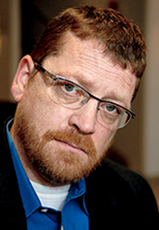 In 1981, as a high school senior, Dan Chaon (WCAS86) submitted a short story to TriQuarterly, Northwestern's literary magazine. Reginald Gibbons, then-TriQuarterly editor, wrote back that he liked Chaon's story but it wasn't a good fit for the publication. However, Gibbons suggested that Chaon consider applying to Weinberg and eventually the Creative Writing Program.
"Northwestern wasn't even on my radar," recalls Chaon. "I was a rural kid from Nebraska just hoping to get into the University of Nebraska. No one in my family went to college. I didn't even know where Northwestern was located."
Chaon landed at Northwestern and enrolled in the Creative Writing Program, which he says he loved for its rigor and "the fact that there was little patience for prima donna-ism."
The day after Chaon graduated from Northwestern in June 1986, Gibbons published his story "Sure, I Will" in TriQuarterly.
After college, Chaon worked in catering and construction, jobs that allowed him time to write. However, once his first novel was published, he was able to find adjunct creative writing teaching jobs.
Chaon's work includes several suspenseful, identity-searching novels, including Among the Missing (2002), a National Book Award finalist; Fitting Ends (1995); You Remind Me of Me (2005); and Await Your Reply (2009), a novel about three disparate characters with lost souls and hidden identities whose lives interlock. Chaon says that the book has its roots in Sidney, the rural town in western Nebraska where he grew up.
"Await Your Reply really started back in childhood — with that longing for mystery and suspense and secrets and surprises," said Chaon in an Amazon interview. "In many ways the novel is a love letter to those books that I couldn't get enough of as a kid, and maybe a love letter to the kid that I once was."
Chaon is currently working on a television series based on Await Your Reply. He lives in Ohio and teaches creative writing at Oberlin College.
Cristina Henríquez: Stories About Community and Connection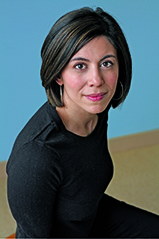 Cristina Henríquez (WCAS99) was rejected the first time she applied to the Creative Writing Program but applied again for her senior year and was accepted. Reginald Gibbons became her novella adviser and also "my champion," she says.
"Reg gave us great advice about writing," Henríquez recalls. "He urged us to end a story where it feels complex, where things have to keep happening to the characters, to make stories just one small slice of a life." 
Henríquez's novel The World in Half, about a young woman's journey to find her father in Panama, was published in 2010. Her short story, "The Invitation," about a young Panamanian woman reconnecting with her estranged father before her wedding day, won Northwestern magazine's spring 2010 short fiction contest.
"Writing about Panama has allowed me to learn about my family and part of my heritage that, growing up, was never really a focus," Henríquez said in a 2010 interview with Literary Mama, an online magazine. "Writing about it now feels like a way to claim that part of myself."
She earned a master of fine arts degree at the University of Iowa's Writers' Workshop and has taught writing at Iowa and Northwestern.
Henríquez, the mother of two children under age 7, lives in Hinsdale, Ill., with her husband, Ryan Kowalczyk (WCAS98). Before becoming a mother, Henríquez would set her alarm and write all morning on a strict schedule. Now her writing hours have become more concentrated. "Sometimes the notes I make while standing in the grocery store checkout are my writing for the day," she says, but she remains productive. Her third novel, The Book of Unknown Americans, a love story about immigrant Latino teenagers set in Delaware, is due out in June.
Sean Enright: Nearly True Stories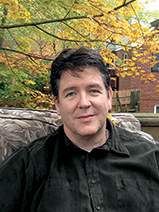 Sean Enright (WCAS82) remembers Mary Kinzie's assignment to write 15 poems in 21 days as "the worst winter of my life." But it paid off because his poetry was published while he was still an undergraduate.
After his initial success with poetry, Enright had a humorous short story collection published. He describes Goof and Other Stories (2001) as "a thinly disguised memoir of my own 12th and 13th years."
Nearly True, his novel about a 10-year-old boy's search for his missing father in post-Depression Queens, was published in 2012. It is also rooted in family history.
"A question I grappled with while writing Nearly True was about the line between fiction, memoir and history," says Enright. "I tried to imagine my father's childhood — he lost his father at a very early age. … I knew almost no facts about that. My father died over 20 years ago. … But there were whispers and insinuations and some things presented as facts. I just took that as a starting point and tried to imagine what it must have been like for my father at that age to lose his father. … I'm intensely interested in where autobiography and fiction meet in history."
In addition to writing, Enright works as an adjunct writing and poetry instructor. He earned a master of fine arts degree at the University of Maryland and has taught writing there and in Washington, D.C.–area schools and programs. He is working on two novels. His collection of poems, Bob Dylan Sleeping, is due out this spring.
Veronica Roth: Dystopian Chicago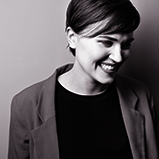 Over winter break of her senior year Veronica Roth (WCAS10) wrote a young adult dystopian thriller. She revised it that January, signed with an agent in March and then sold the novel to Harper Collins as the first book in the Divergent trilogy. Released in May 2011, it debuted at No. 6 on the New York Times best-seller list of children's chapter books.
In a 2010 interview with Northwestern's media relations department, Roth explained why she thought Divergent enjoyed such appeal.
"It deals with more serious issues of morality and psychology," she said. "I think that helps because sometimes we don't always give teens credit for what they can understand and the depths of what they can process. It's important to have young adult books that aren't just about vampires."
Although Roth wrote Divergent apart from her work in the Creative Writing Program, she said she learned "everything" about writing in the program.
"The first story I wrote at Northwestern had all these crazy car accidents and things," she recalls. "I learned how to quiet down, how to write clearly and how to construct stories that were subtle and not so heavy-handed."
Insurgent, the second book in the trilogy, was published in 2012, and Allegiant, the last book, was released in October 2013. Divergent, the movie based on the first book, premieres in March.
Roth lives in Chicago and is married to Nelson Fitch (BSM11).
Leslie Pietrzyk: Teaching the Write Tools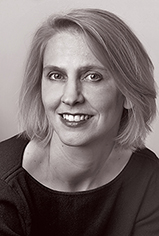 Leslie Pietrzyk (WCAS83) vividly remembers Mary Kinzie's poetry classes in the Creative Writing Program. "I admired her high standards and how she set a tone of immense professionalism as a writer," Pietrzyk says.
It was visiting professor Arturo Vivante, author of numerous New Yorker pieces, who encouraged Pietrzyk to submit a short story for publication. 
"He urged me to send my work to the New Yorker, the holy grail of short fiction," she recalls. "I know now that the piece wasn't ready, but he generously offered me the name of his editor and provided me with the steps."
After graduation Pietrzyk (see "The Writing Life," fall 1999) went on to write two novels, Pears on a Willow Tree (1999), a multigenerational story about mother-daughter relationships in a Polish-American immigrant family, and A Year and a Day (2005), about a 15-year-old girl whose mother has committed suicide, and short fiction that has been published in journals that include the Gettysburg Review, River Styx and Shenandoah. She is working on a collection of linked short stories based on her relationship with her late husband, Robert K. Rauth Jr. (WCAS82), whom she met at Northwestern.
Like many writers, Pietrzyk has supported her writing life with full- and part-time jobs in communications and through freelancing and teaching. For eight years she was director of communications at the Arlington, Va., Chamber of Commerce. Pietrzyk lives in Virginia and teaches in Johns Hopkins University's graduate writing program in Washington, D.C., and at the Converse College low-residency MFA program.
"What I like so much about teaching is that the conversation about writing never ends," Pietrzyk says. "I'm surrounded by people who think what we are doing is very important."
Karen Russell: Haunting, Comic Tales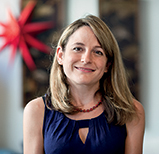 By the time Karen Russell (WCAS03) got into the Creative Writing Program, her work stood out to her instructors.
"Karen's talent was prodigious, fiercely original," says Sheila Donohue, distinguished senior lecturer of English. "Her stories were riveting, overflowing with a kind of lushness of character and detail and always surprising."
One of Russell's short stories, "Haunting Olivia," was published in the New Yorker when she was 23. In 2012 she earned a Pulitzer Prize nomination for Swamplandia! (2011), her debut novel about a broken-down amusement park in the Florida Everglades. She has written two short story collections: St. Lucy's Home for Girls Raised by Wolves  (2006) and Vampires in the Lemon Grove (2013).
In 2013 Russell received a fellowship from the MacArthur Foundation, which cited her "haunting yet comic" tales that blend fantastical elements with psychological realism on the themes of transformation and redemption.
"A lot of my work is informed by a deep interest in the natural world and how characters interact with their settings," Russell explained in a MacArthur Foundation interview. "I grew up in South Florida, where your lives are completely governed by nature. You walk outside your house and you're in this humid bubble, and nature's breathing on you. For me, as a reader and now as a writer, I'm always drawn to fiction that explores that connection. Your external geography ends up getting internalized and shaping you."
Russell earned a master's degree in fine arts at Columbia University in New York City, where she currently teaches. She still raves about the writing skills she learned in Evanston, and she keeps in touch with many of the writers she met at Northwestern.
"It was nice to have the opportunity when I was 19 to spend so much time reading and writing with such a diverse, talented group. There was such a serious sense of purpose," she says. "That's a testament to Brian Bouldrey and Sheila Donohue and the rest of the faculty. They really create a community."
Russell is at work on her second novel, set in an imaginary town during the Dust Bowl drought. Her novella about insomnia and dreaming, Sleep Donation, is due out this March.
•••
Since the early 1980s the undergraduate Creative Writing Program has nurtured fiction writers who have gone on to achieve success in the literary world. To be sure, there are Northwestern alumni who didn't attend the fiction writing program who have also become successful novelists and short fiction writers, such as Robert Olen Butler (C67), Gillian Flynn (GJ97), Aleksandar Hemon (G96) and George R.R. Martin (J70, GJ71), to name a few (see "Other Noted Northwestern Alumni Fiction Writers").
But the program offers a demanding, supportive environment for students who are keen on becoming fiction writers. And the alumni produce much more than "marketable" art, says Kinzie. "The program prepares you for a life of reading and writing," she says.
Recent graduates of the fiction track are already making their mark. Erika Schmidt (C05) won the Chicago Tribune's 2013 Nelson Algren Award for short fiction for her entry, "Story About a Family." Simon Han (C11) has had his short fiction published in Narrative and the Allegheny Review. And Tori Telfer (WCAS09) had her story "LAPD Detective" finish as a runner-up in the Potomac Review's 2013 fiction contest.
Writer-in-residence and visiting professor Stuart Dybek says that what makes the writing program so special is not just the writers who've come out of it.
"What I think is more important is the culture of literacy that exists on Northwestern's campus," he says. "That's important at any time. But in this age of text messaging and failing newspapers, and at a time when it's hard to forecast exactly where the American literary tradition is going, it's very important that you have places of learning investing in keeping the literary tradition alive."