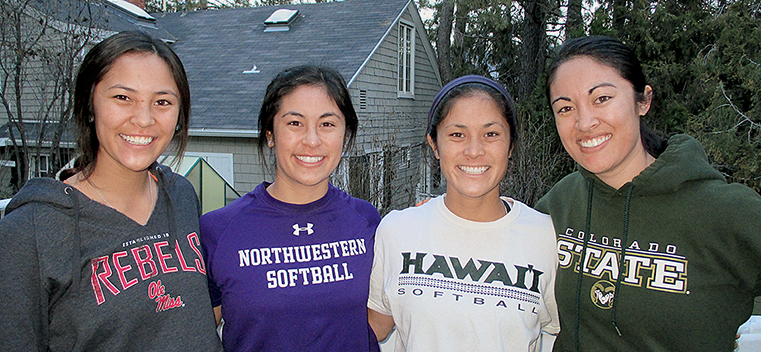 Softball Sister Act
Story Tools
Share this story
Tell us what you think. E-mail comments or questions to the editors at letters@northwestern.edu.
Ever wonder about those strange designations we use throughout Northwestern to identify alumni of the various schools of the University? See the complete list.
Find Us on Social Media
Mari Majam's parents met on the diamond, so it's fitting that the couple from Pine Valley, Calif., has raised four Division I softball players.
Mari
, second from left, the Wildcats' senior left fielder and a 2013 All–Big Ten selection, is the third of four girls. The Majam lineup includes, from left: Grayce, a high school senior who is committed to play at Ole Miss; Mari; Kelly, who led the NCAA in home runs as a freshman at Hawaii in 2010; and Allison, who played at Colorado State. Mari says their relationships are more constructive than competitive. "When Kelly was in college, we'd play some of the same teams and give each other scouting reports," she says. "When we're at home, we're all able to practice together. Having other people to keep you accountable is really nice." Luckily, Mari says, the Majam sisters have never gone head-to-head in a game.