Passings
Story Tools
Share this story
Tell us what you think. E-mail comments or questions to the editors at letters@northwestern.edu.
Ever wonder about those strange designations we use throughout Northwestern to identify alumni of the various schools of the University? See the complete list.
Find Us on Social Media
Robert Atkins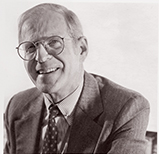 Robert Atkins (L56), 81, Evanston, Oct. 20.
A former assistant U.S. attorney and Illinois assistant attorney general, Mr. Atkins prosecuted white-collar crime, price-fixing and big business conspiracies and argued one case before the U.S. Supreme Court. The 5-foot-8 Mr. Atkins, who established and led the state's antitrust division, earned the title "little giant-killer" from the Chicago Sun-Times.
As a private litigator for more than 30 years, he teamed up with the Better Government Association to fight corruption in politics and government.
Later he taught constitutional law to elementary school students.
Mr. Atkins, a masterful violinist in his youth, performed at countless North Shore recitals over the past 30 years.
He is survived by his wife, Patricia Levine Atkins (G65); a son, Norman; a daughter, Jennifer; a sister, Barbara; and five grandchildren.
Roy Bakay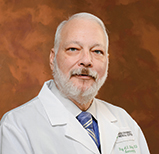 Roy A.E. Bakay (FSM75), 64, Chicago, Sept. 5.
An award-winning neurosurgeon, Dr. Bakay was a leading authority on Parkinson's disease and specialized in surgery related to movement disorders. For more than 40 years his research focused on neural tissue transplantation and gene therapy techniques. He worked at the forefront of development of stereotactic surgery for Parkinson's tremors, using a 3D coordinate system to locate targets in the body for treatment.
Dr. Bakay was vice chair of the neurosurgery department at Rush University Medical Center.
The Evanston native is survived by his children, Mark, Scott, Candace and Jacqueline; a brother, Dave; and a grandson.
Jean Rolfing Cleland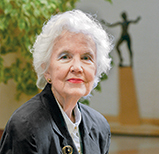 Jean Rolfing Cleland (WCAS44), 89, Wilmette, Ill., Sept. 19.
A passionate advocate for fair housing, civil rights and social justice, Mrs. Cleland helped organize a 1965 Martin Luther King Jr. housing discrimination speech on the Winnetka village green and marched with Cesar Chavez.
Through her United Church of Christ faith community, Mrs. Cleland fought for the rights of migrant workers, protested the Vietnam War and participated in the Great Peace March for Global Nuclear Disarmament.
A case manager and community education director at the North Shore Senior Center, Mrs. Cleland spent 35 years guiding clients through Medicare, Medicaid and other programs.
As chair of the Wilmette Housing Commission, she successfully championed the addition of three low-income senior buildings in the village.
She is survived by sons David, Stuart, Carter, Phillip and Roger; a daughter, Trena; a sister, Joanne; and three grandchildren.
Jacques Denavit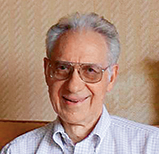 Jacques Denavit (GMcC53, 56), 82, Pleasanton, Calif., Sept. 12.
A physicist who taught mechanical and nuclear engineering at Northwestern for more than two decades, Mr. Denavit helped to create the Hartenberg-Denavit parameters, a convention still used today to describe robotic motion. He also studied plasma physics and pioneered computer simulation of plasmas.
Mr. Denavit left the University in 1982 to work as a research physicist at Lawrence Livermore National Laboratory in Livermore, Calif., where he conducted innovative research and contributed to the laboratory's national security mission.
Mr. Denavit, a native of Paris, is survived by his wife, Catherine; children George, Paul and Mary; five grandchildren; and his sister, Monique.
James Emanuel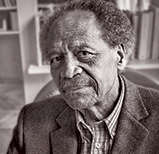 James A. Emanuel (G53), 92, Paris, Sept. 27.
A poet, critic and educator, Mr. Emanuel wrote more than 400 published poems and more than a dozen volumes of poetry, much of it focused on his frustration with the state of race relations in the United States. In 2001 he published the poem "Deadly James (For All the Victims of Police Brutality)" about the death of his only son, who Mr. Emanuel said committed suicide after being beaten by three police officers.
After his son's death, Mr. Emanuel moved to Paris in 1984. He never returned to the United States. Born in Nebraska, he served in the Philippines during World War II. He later served as secretary to Gen. Benjamin O. Davis Sr., the U.S. Army's first African American general.
Mr. Emanuel taught at the City College of New York, where he started the college's first black poetry class. He dedicated his life in Paris to writing poetry.
Survivors include a nephew, Jim.
Frederick Kent
Frederick G. Kent (G56), 95, Monterey, Calif., Aug. 27.
A Prague native who excelled in academics, Kent earned a scholarship to the City of London College and mastered the English language while traveling throughout England and the United States in 1937. He was forced to abandon his studies when Hitler's forces occupied Czechoslovakia in 1939.
Working by day as a laborer in a factory, Kent secretly taught English and gave lectures on life in America, all while under Nazi surveillance. In May 1945 he served as an English-language announcer on the Prague Broadcasting Station.
After earning his law degree, Kent fled to the United States to escape communist rule and later helped his mother and sister get to the United States.
Kent was granted a full scholarship at Northwestern to continue his studies in political science. He and his sister were active members of the Czechoslovak National Council.
For 28 years he taught at Northern Illinois University. He also spent 12 years Defense Language Institute, where he taught the Czech language.  
John Kovatch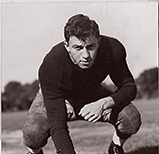 John P. Kovatch (SESP38, GSESP43), 101, Santa Barbara, Calif., Oct. 11.
An All-American football player, Mr. Kovatch was a gridiron standout at end for Northwestern in the mid-1930s. He was drafted by the Cleveland Rams in 1938 and played six games before suffering a career-ending injury.
After serving in World War II he headed into coaching and later joined the Northwestern staff as an end and line coach from 1947 to 1955.
For 20 years Mr. Kovatch taught at York High School in Elmhurst, Ill., before retiring to California. The South Bend, Ind., native was the second-oldest living former NFL player at the time of his death.
He is survived by his son, Steve Kovatch (WCAS66, D70); a daughter-in-law, Marjorie Vogele Kovatch (WCAS69, G70); and two grandchildren, Kathryn Kovatch (C02), a former Northwestern soccer player, and John.
Steve McGonigle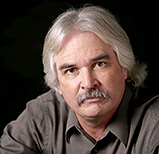 Steve McGonigle (GJ77), 60, Dallas, Aug. 24. 
An award-winning 30-year veteran of the Dallas Morning News, Mr. McGonigle led watchdog investigations that exposed wrongful convictions, spotlighted discrimination in jury selection in Dallas County and prompted legislation to address abuses in the military health system. He exposed how lax oversight led to deadly bus and truck accidents.
Tough and tenacious, Mr. McGonigle was also known for his kindness. When several Morning News staffers were laid off a few years ago, he collected $50,000 in donations to help those who lost their jobs.
Survivors include his wife, Kristine Imherr McGonigle (GJ77); a son, Josh; a daughter, Kelsey; his parents, George and Martha; and two sisters, Ann and Ellen.
Dora Dougherty Strother McKeown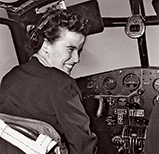 Dora Dougherty Strother McKeown (SCS49), Fort Worth, Nov. 19.
When men balked at flying the new B-29 — saying it had an unreliable engine that quickly caught fire — Col. Paul Tibbets called on the then-Dora Dougherty and Dorothea Moorman to show the airmen how to fly Boeing's big bomber. Even though she'd never flown a four-engine plane before, Ms. Dougherty, a member of the Women's Airforce Service Pilots program, flew demonstration flights for pilots and navigators. The B-29 went on to play a decisive role in the outcome of World War II.
During her World War II WASP service, Ms. Dougherty ferried aircraft to bases throughout the country. While stationed for six months at Camp Davis in Wilmington, N.C., she towed targets for the antiaircraft gunners in training on the ground. She later learned to fly drones.
After the war, women in the WASP program were not considered veterans or included in the GI Bill, so Ms. Dougherty worked her way through Northwestern, and later earned a master's degree and doctorate in psychology and aviation education. During 20 years in the Air Force Reserve, Ms. Dougherty rose to the rank of lieutenant colonel.
In 1962 she joined Bell Helicopter as a human factors engineer. Ms. Dougherty worked on helicopter cockpit design, pilot interference and human behavior. She retired in 1986.
Ms. Dougherty, the 27th woman in the world to earn a helicopter rating and the sixth woman in the United States to earn an airline transport pilot certificate, set world records in rotorcraft for altitude and distance in 1961. She received a Northwestern Alumni Association Merit Award in 1968. (Read more in "Fly Girl," spring 2002.)
Ms. Dougherty married Lester Strother in 1966. After she was widowed in the 1990s, she married Harry McKeown, one of the pilots she had trained on the B-29. She is survived by her brother, Maynard, many nieces and nephews and four stepchildren.
Michael Miles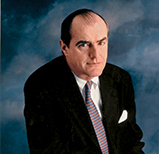 Michael Miles (J61), 74, Lake Forest, Ill., Nov. 10.
A well-traveled marketing executive, Mr. Miles helped lead Kraft through its merger with Philip Morris in 1988, one of the largest merger and acquisition deals of the time.
After graduating from the Medill School of Journalism, Media, Integrated Marketing Communications in 1961, Mr. Miles spent a decade at Leo Burnett, where his clients included Joseph Schlitz Brewing, Procter & Gamble and Kentucky Fried Chicken.
KFC brought him on as vice president of marketing in the early 1970s. After other roles at the foodservice and franchising parent company Heublein Inc., Mr. Miles became president of KFC in 1977 and used a back-to-basics approach to turn around the struggling chain, including rebuilding relations with founder Colonel Harland Sanders.
In 1983 Mr. Miles left KFC to become president and CEO of Dart & Kraft, which later became Kraft. He was named president and chief operating officer in 1985. Celebrated for his ability to recognize and develop talent, Mr. Miles used a management development approach at Kraft that produced several leaders who went on to become CEOs at large consumer products companies.
After the merger with Philip Morris, Mr. Miles became president and chief operating officer of Kraft. The first nonsmoker to head Philip Morris, he became chair and CEO in 1991. He retired in 1994.
A longtime member of the Northwestern Board of Trustees, Mr. Miles also served as chair of the Kellogg School of Management Dean's Advisory Board.
He is survived by Pamela Leavitt Miles (C61), his wife of 52 years whom he met at Northwestern in a first-year English class; two sons, Christopher and Michael Jr.; two daughters-in-law, including Jeannie O'Malley Miles (GSESP93); five grandsons; his sister, Margaret; and a sister-in-law, Susan Leavitt Walling (WCAS65).
Dale Mortensen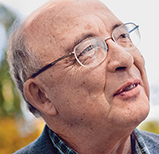 Dale T. Mortensen, 74, Board of Trustees Professor of Economics, Wilmette, Ill., Jan. 9.
A Nobel laureate, Mr. Mortensen pioneered search theory, a new approach to economic problems that revolutionized the way policymakers and economists look at labor markets and government and policy regulation.
His original approach, which earned him a share of the 2010 Nobel Prize in Economics, helped explain why it takes so long for job seekers to find acceptable jobs even in good economic times, when vacancies are plentiful, or why firms with vacancies fail to fill positions quickly even though large numbers of people are unemployed.
Mr. Mortensen's model "shows that labor markets are different from traditional commodity markets, such as wheat, where everyone knows about the object being traded, and there aren't any important frictions to trade," said Martin Eichenbaum, the Ethel and John Lindgren Professor of Economics at Northwestern. Mr. Mortensen's approach has been applied to other areas of economics, including monetary theory, housing markets and marriage markets, among others.
Colleagues pointed out to Mr. Mortensen, who taught at Northwestern for nearly 50 years, that his lifetime of work at the University seemed to contradict his pioneering work on the mismatch of jobs between employers and employees. "One of the things I study is why people move, though my entire career has been at Northwestern," he said. "Colleagues say I study it to see what other people do."
Survivors include his wife, Beverly Patton Mortensen (G94), a faculty member in religious studies at Northwestern; brothers Arne and Irvin; a son, Karl Mortensen (WCAS86, G89); daughters Lia and Julie Mortensen Glanville (WCAS88); a daughter-in-law, Liz; a son-in-law, Shawn Glanville (WCAS88); and eight grandchildren, including Sarah Mortensen (WCAS15).
Charles O'Sullivan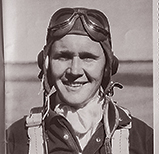 Charles P. "Sully" O'Sullivan (EB50), 98, Notre Dame, Ind., Sept. 20.
Shot down over Papua New Guinea in September 1943, the World War II fighter pilot survived a deadly confrontation with locals during a 30-day trek through the jungle. Mr. O'Sullivan, who enlisted in the U.S. Army Air Corps just before the attack on Pearl Harbor and flew 178 combat missions, was rescued by Australian commandos who helped him return to a nearby U.S. air base.
After the war he served as chief of plans for a secret worldwide operation that detected the Soviet Union's first atomic detonation. He later commanded 18 intercontinental ballistic missile sites in Arkansas as commander of the 308th Strategic Missile Wing at Little Rock Air Force Base. He retired from the U.S. Air Force as a colonel in 1968.
Mr. O'Sullivan is survived by sons Steven, Peter, Patrick, Don and Jon; 11 grandchildren; and three great-grandchildren.
Barbra Watson Riley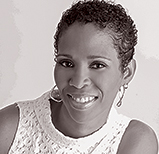 Barbra Watson Riley (WCAS90), 45, Paradise Valley, Ariz., Nov. 7.
An attorney, Mrs. Riley held positions at the U.S. Department of Housing and Urban Development and at New York University.
Diagnosed with breast cancer in 2011, Mrs. Riley dedicated herself to women's health. She was a founding member of the Coalition of Blacks Against Breast Cancer and wrote Life in the Cancer Lane, a compilation of short stories of breast cancer survivors. Only weeks before her death, Mrs. Riley saw the work brought to the stage in late October. She also served on the board of the Central and Northern Arizona Affiliate of Susan G. Komen for the Cure.
A former member of the Northwestern University Black Alumni Association and NU Club of Phoenix, Mrs. Riley is survived by her husband, Brendon; her daughter, Blayre; her parents, Bernard and Lois; and her brother, Bernard Jr. 
Granvil Specks
Granvil Specks (KSM48, L50), 86, Evanston, Sept. 23.
A leading antitrust attorney and business attorney, Mr. Specks built a world-renowned collection of German Expressionist art, much of which is now held in a collection at the Milwaukee Art Museum named for Mr. Specks and his wife, Marcia Greenburg Specks (C47).
Mr. Specks and his wife began collecting German Expressionist art in the 1960s. In 2000 they gave the Milwaukee Art Museum 446 prints, one of the largest gifts in the institution's history. It established the museum as a leading center for the study and presentation of 19th- and 20th-century German art.
Mr. Specks, who attached great importance to remembering the horrors of the Holocaust, also produced the Academy Award–nominated short documentary film Eyewitness, which chronicled the lives of three artist-prisoners who worked in secret to memorialize everyday life in Nazi concentration camps.