Passings
Story Tools
Share this story
Tell us what you think. E-mail comments or questions to the editors at letters@northwestern.edu.
Ever wonder about those strange designations we use throughout Northwestern to identify alumni of the various schools of the University? See the complete list.
Find Us on Social Media
Charles Barber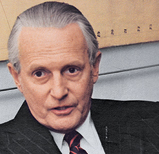 Charles F. Barber (WCAS39), 95, Greenwich, Conn., Sept. 30.A former Rhodes Scholar, Mr. Barber served in the U.S. Navy as an aide to a commander in the Pacific during World War II.
During his career as a lawyer, Mr. Barber helped represent Pakistan for the 1960 Indus Waters Treaty with India as an attorney with Covington & Burling. He later joined the Justice Department as assistant to the solicitor general and argued before the Supreme Court.
As an executive in the metals and mining industry, he expanded copper production as chair of ASARCO and helped finance the Cuajone copper mine in Peru. He later worked as public director for the New York Stock Exchange and headed its regulatory advisory committee.
He is survived by four children, Ann Barber (FSM81), Brad, Robin and Elizabeth.
Quentin "Q" Brown
F. Quentin "Q" Brown (EB42), 91, Glenview, Ill., Nov. 22. A pioneer in the creation of nursing homes, Mr. Brown watched his mother care for her mother and then neighbors' aging loved ones. That act of kindness inspired him to launch a nursing home business.
After returning from service in the U.S. Navy Air Corps in the Pacific in 1945, Mr. Brown developed plans for an early for-profit nursing home facility in Evanston. Before nursing homes, the elderly were often placed in almshouses alongside other needy community members, including the mentally ill, alcoholics and the homeless.
In constructing his Evanston nursing home, Mr. Brown incorporated innovative design features such as fireproof construction, an elevator to move patients between the three floors and seamless floors with no thresholds so patients in wheelchairs could move from hallways to bedrooms and bathrooms. The home-like atmosphere included two fireplaces, screened porches, a sun deck and a patio.
Mr. Brown enjoyed traveling, from Europe to Hong Kong. He once shipped his Cadillac to Rome and drove through Europe for six weeks with his family. An avid photographer, he took thousands of photos and slides. 
He is survived by his son, Quentin Jr., and several grandchildren.
Pedro Ferreira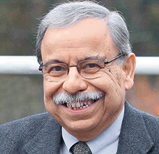 Pedro Ferreira (KSM98), 66, Greenville, Del., Nov. 15. Born in Havana, Mr. Ferreira immigrated to the United States through Operation Peter Pan, a program that helped bring thousands of Cuban children to the States. He became a U.S. citizen, served in the Army Reserve and became a neuro-psychologist.
He served as a bilingual expert witness in many court matters and provided pro bono services for the courts to help disenfranchised minorities. After the Mariel boatlift, a mass emigration from Cuba to the United States in 1980, Mr. Ferreira volunteered his services to the frightened and mentally ill at Fort Indiantown Gap in Pennsylvania, where the refugees were brought for processing and sponsorship.
He returned to Cuba three times and campaigned for an end to the U.S. embargo of his homeland.
He is survived by his wife, Margaret; his brother, Henry; and two nieces.
Gary Gelzer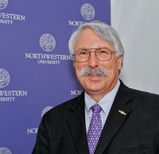 Gary Gelzer (WCAS70, Nav70), 63, Goodyear, Ariz., Oct. 13. A business executive and model railroading enthusiast, Mr. Gelzer and his wife, Charlotte Kafitz, created the Great Northwestern Coastline Railroad Scholarship for junior- or senior-level students majoring in the social sciences.
Throughout his life Mr. Gelzer collected transportation postcards  and memorabilia. The Gary Gelzer Transportation Collection, now part of Northwestern's Transportation Library, consists of 411 postcards, vintage timetables, menus and other materials related to 20th-century railroads, ships, and other modes of transportation.
Mr. Gelzer, a business executive who spent most of his life in sales, served as a city councilman in Goodyear until his death.
He is survived by his wife.
Irene Monahan Green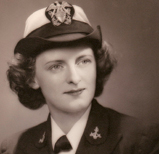 Irene Monahan Green (SESP42), 91, Skokie, Ill., Dec. 2.
During World War II, Mrs. Green, an ensign in the U.S. Navy, served with the Women Accepted for Volunteer Emergency Service. She was part of a WAVES team that ran a 24-hour code-breaking operation in Washington, D.C. The operation, staffed almost entirely by women cryptanalysts who worked on early computers, was dedicated to breaking Japanese ciphers.
To gain the skills necessary for the effort, Mrs. Green and her fellow WAVES trained at the U.S. Naval Reserve Midshipmen's School at Smith College in Northhampton, Mass. It probably helped, her son Jim said, that "she was kind of a math whiz."
Mrs. Green rose to the rank of lieutenant and outranked her husband, James Green (C44, Nav44), who had served aboard an aircraft carrier in the Pacific.
Before serving in the military, the couple met as undergraduates at Northwestern, where James worked for the Daily Northwestern.
Between her graduation from Northwestern and her Navy service, Mrs. Green worked as a schoolteacher.
Mrs. Green is survived by her sons, John, Jim, Steve and Richard; a sister, Rita; and six grandchildren.
Terry White Glover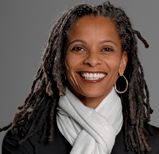 Terry White Glover (C79), 57, Chicago, Dec. 24. A passionate promoter of African American art and culture, Mrs. Glover had been managing editor of Ebony magazine since 2009. She joined the staff as senior editor for the website in 2006 after working in staff and freelance roles for Savoy magazine, Uptown magazine, playboy.com and the Chicago Tribune.
In the 1990s she helped found the Black Harvest Film Festival, a celebration of films about the black experience by black filmmakers from Chicago and around the world.
She is survived by her husband, Kendall, and their two daughters, Parri Finister and Maya Glover.
Ray Haase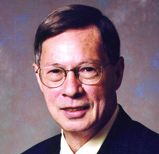 Maurice "Ray" Rhinard Haase (J61), 74, Wilmette, Ill., Nov. 9. Mr. Haase was former president and CEO of Starmark Inc., a subsidiary of Trustmark Insurance. He was a member of the Trustmark management committee and chaired the Trustmark Foundation.
Mr. Haase, who grew up in Portland, Ore., worked for Old Equity Insurance Co. of Evanston before joining Chicago-based Benefit Trust Life Insurance Co., now Trustmark, in 1980. He grew with the company, holding leadership positions in communications, marketing and sales before becoming president of Starmark Inc. He retired in 2003.
He remained active after his retirement, serving on the boards of the Lake Forest Chamber of Commerce and the United Way of the North Shore. He also coached youth basketball through the Wilmette Park District for 35 years.
Mr. Haase was an avid reader and loved books — he attended the reopening of the Deering Library doors in late October. He also loved to travel and play golf. Mr. Haase, who was always proud to say he had earned a degree from Northwestern, was a devoted fan of the Wildcats' football and basketball teams.
He is survived by Katherine, his wife of 48 years; a son, David; daughters Lynn and Erin; a brother, Ronald; and seven grandchildren.
Lindsay McClenny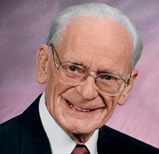 Lindsay E. McClenny (FSM48), 90, Seattle, July 18. For more than 25 years, Dr. McClenny and his late wife, Marion, volunteered on medical missions in Alaska, as well as Africa, Asia and the Caribbean.
Before serving two years in the U.S. Army, Dr. McClenny and his family traveled aboard a former mine sweeper to southeast Alaska in the late 1940s to bring medical care to villages along the coast. In honor of his sister and her husband, missionaries who were killed during an air raid in Sudan, Dr. McClenny and his wife served four years in Doro, now part of South Sudan, fighting tropical diseases, malaria and leprosy. When the First Sudanese Civil War broke out, they continued their missionary work for a decade in Yemen and Ethiopia.
After 10 years of family practice and general surgery in the Seattle area, Dr. McClenny and his wife spent five years at a hospital in Haiti.
Dr. McClenny is survived by five children, a sister and a brother.  
Jane Ripley McGuinn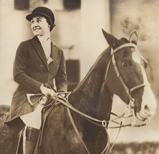 Jane Ripley McGuinn (WCAS32), 101, Leland, Ill., Dec. 5. An educator and horse enthusiast, Mrs. McGuinn spent a lifetime giving opportunities to young people.
She worked for more than 45 years at Francis W. Parker School in Chicago, which she attended, until her retirement in 1992. In 2003 she opened the Reading Room Free Library in Leland and ran the library until 2009.
Mrs. McGuinn was active rider in the horse world. She exhibited as an amateur at several major Midwest livestock shows and rode for many well-known Chicago families. She was one of the founding members of the WaaShee Riders Trail Ride Association in Illinois, and as a member of the Michigan Trail Riders' Association she crossed the state of Michigan on her horse twice a year until 1985. She also rode extensively through the Shawnee National Forest in southern Illinois. She showed hackney show ponies throughout Illinois.
Later in life Mrs. McGuinn traveled with one of the first agricultural delegations to Russia in the 1960s, and she twice visited China with the Chicago Farmers Agricultural Delegation in the 1970s.
At Northwestern Mrs. McGuinn competed with the women's track team as a high jump specialist.
She is survived by three children, J. Michael, Joan and Molly; seven grandchildren; and five great-grandchildren.
William Meltzer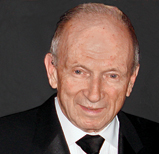 William Meltzer (WCAS54), 79, Highland Park, Ill., Oct. 27. A pioneering orthopedic surgeon, Dr. Meltzer performed one of the first hip replacements in the United States, and throughout his career he helped thousands of people walk again without pain.
He specialized in total hip replacements, performing the surgery faster than other surgeons and with better results, a longtime colleague told the Chicago Tribune.
Also a sports medicine specialist, Dr. Meltzer spent several years working as a consultant for the Chicago Bulls, working with some of the team's biggest stars during the 1990s. He also served as a consultant for the Chicago White Sox.
Dr. Meltzer is survived by his wife, Lorraine; daughters Ilese and Renee; his sister, Marsha; and three grandchildren. 
David Speer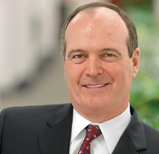 David Speer (KSM77), 61, Winnetka, Ill., Nov. 17. A natural salesman, Mr. Speer started selling greeting cards door to door when he was 11 and made enough money to buy a new bike.
"My brother could sell anybody anything," Mr. Speer's brother, Richard, told the Chicago Tribune. "He had one of those personalities that people just liked and that made it easy for him to achieve what he did."
Mr. Speer turned that talent into a nearly 25-year career at Illinois Tool Works, which manufacturers a variety of products ranging from commercial packaging and construction products to food processing equipment and janitorial supplies.
Shortly after earning his MBA from the Kellogg School of Management, he joined ITW's construction products group in sales. Mr. Speer served in a variety of marketing and management positions and eventually became president in 2004, CEO in 2005 and chairman in 2006. During his tenure as CEO, ITW acquired around 200 smaller companies and revenue grew by about 40 percent. Based in Glenview, Ill., the 800-unit global diversified manufacturer earned $17 billion in revenues last year and employs 65,000 people worldwide.
"David's remarkable leadership will have a lasting impact on our company," said E. Scott Santi (KSM94), who succeeded Mr. Speer as CEO. "He leaves a very strong foundation for us to build on as we move forward. On a personal level, I was privileged to have David as my colleague and mentor for more than 30 years and I will miss him very much."
An active philanthropist, Mr. Speer was a member of the Northwestern Board of Trustees and served on the Kellogg School of Management dean's advisory board, in addition to many other civic engagements.
Other survivors include his wife, Barbara; a daughter, Sarah; a son, Blake; a grandson, River; sisters Debbie, Daphne, DeeDee, Deane and Diana; and his mother, May.
Lois Murker Thompson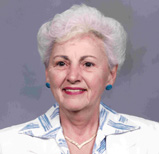 Lois J. Murker Thompson (WCAS49), 85, Gladstone, Mich., Nov. 27. A pioneering entrepreneur, Mrs. Thompson decided at age 7 that she wanted to start her own business. During more than 40 years in Michigan's Northern Peninsula, she built her food service supply company, Hiawatha Chef Supply Inc., from just $1,200 in capital in 1955 to a company worth more than $1 million.
For the first six years after graduating from Northwestern, Mrs. Thompson worked as a flight attendant, an English teacher and a bookkeeper and in air travel sales and charters to save money. There were very few women-owned businesses in 1955, so she signed everything L.J. Murker, hoping no one would realize she was a woman.
Two days after opening, Mrs. Thompson sold her inventory to an airport in Gwinn, Mich., and spent the entire night typing orders to restock her inventory.  
The company expanded its business from commercial food service equipment and supplies to janitorial equipment and supplies, chemicals and paper disposables. Mrs. Thompson retired in 1995.
She is survived by her sons, Terry Thompson (WCAS83) and Tracy, a daughter, Candace, 13 grandchildren, including Samantha Thompson (WCAS13), and 10 great-grandchildren.