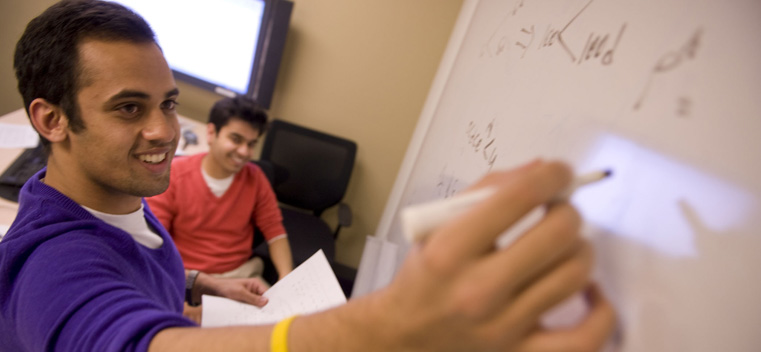 Program Offers Taste of Business Prep
Story Tools
Share this story
Tell us what you think. E-mail comments or questions to the editors at letters@northwestern.edu.
Ever wonder about those strange designations we use throughout Northwestern to identify alumni of the various schools of the University? See the complete list.
Find Us on Social Media
Northwestern is home to one of the world's best management education institutions, the Kellogg School of Management, but even undergraduate students have an opportunity to learn from Kellogg. Designed for students interested in careers in business, the Certificate Program for Undergraduates offers specialized training in financial economics and managerial analytics to a limited number of juniors and seniors. Ninety-one students were accepted into the program this past fall.
"Our students are getting a specialized business education experience, learning the analytical tools and skills that businesses need," said academic director Martin Lariviere.
Students in the certificate program take MBA-level business classes taught by Kellogg faculty. Each certificate requires four classes.
"This program is great," said David Ma, a senior majoring in economics and mathematical methods in the social sciences. "It was a chance for me to get a real sampling of business education."