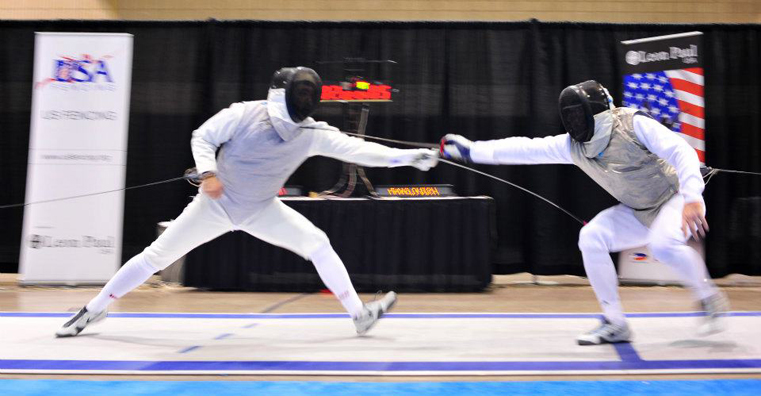 Ed Kaihatsu, left, at the North American Championships earlier this year in San Diego.
Fencing Coach Stays Sharp
Story Tools
Share this story
Ed Kaihatsu is a top-ranked fencer in the foil.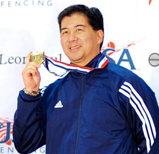 Associate head coach Ed Kaihatsu (on the left in the photo below) is proving that Northwestern's fencing success extends well beyond its student-athletes. For the past two years, Kaihatsu has been the top-ranked fencer in the veterans 50–59 foil. He cemented that rank by winning the 2010 and 2011 USA Fencing national championships in his category. In that time, Kaihatsu has guided the Wildcats' women's fencing team to its 11th and 12th consecutive top-10 finishes at the NCAA Championships. Kaihatsu, who moonlights as an actor and model, handles strength and conditioning for the team and one-on-one training for the Wildcats' top fencers.