Passings
Story Tools
Share this story
Richard Alban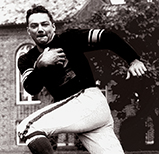 Richard H. "Dick" Alban '52, Newtown Square, Pa., April 8, at age 87.A Pro Bowl defensive back, Mr. Alban starred in the NFL for eight seasons before a career in sportswear manufacturing.
He earned an academic scholarship to Northwestern, where he doubled as both a halfback and a defensive back. Mr. Alban received the Big Ten Medal of Honor in 1952. Drafted in the ninth round, he played for the Washington Redskins and the Pittsburgh Steelers in the NFL, retiring in 1959 with 30 interceptions in 96 games.
After football, he sold uniforms for Sand Knitting Mills in Wisconsin.
He is survived by his wife, Mary; two brothers, Clyde and Phil; three children, David, Karen and Steven; two stepchildren, Steven and Michael; and a number of grand­children and great-grandchildren.
Marcia Baldwin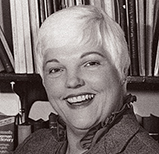 Marcia Baldwin '58, Eugene, Ore., April 3, at age 79.
Marcia Baldwin moved to New York City after studying vocal performance at Northwestern, and at age 23 she was accepted as a mezzo soprano company artist at the Metropolitan Opera.
During her time at the opera, she performed nearly 40 roles in over 500 performances. She sang leading and supporting roles with opera companies from across the country.
After leaving the Metropolitan Opera in 1977, she was the leading mezzo soprano of the Kaiserslautern Opera House in Germany.
Her awards include a Ford Foundation fellowship, a Rockefeller Foundation grant and an honorable mention at the Munich International Voice Competition.
Beyond performing, Ms. Baldwin was an esteemed educator. She was professor emeritus from the Eastman School of Music at the University of Rochester and taught at several other colleges and universities. She also adjudicated Metropolitan Opera auditions across the country. 
Ms. Baldwin is survived by her partner Mira; a brother, Brian; and several nieces and nephews. 
Gary Braasch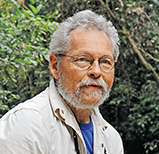 Gary Braasch '66, '67 MS, Portland, Ore., March 7, at age 72. An indomitable climate warrior, Mr. Braasch helped educate the world on the climate change crisis through his award-winning, ground­breaking career in photojournalism.
For more than 40 years he documented incredible natural phenomena, including the eruption of Mount St. Helens, and focused his lens on the perils of fossil fuel use and the effects of climate change, including oil spills and the receding glaciers.
He wrote Earth Under Fire: How Global Warming Is Changing the World (2009), one of the 50 best environmental books, according to Vanity Fair. He also co-wrote a children's book on climate change and launched the Young Voices for the Planet film series.
Mr. Braasch died while documenting coral bleaching in the Great Barrier Reef. He is survived by his companion, Joan Rothlein, and a son, Cedar.
James Burelbach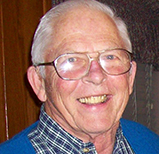 James P. Burelbach '51 MS, Glen Ellyn, Ill., March 31, at age 88.
A nuclear scientist and prolific inventor, Mr. Burelbach devoted his life to understanding the world around him. He enlisted in the U.S. Army after graduating Northwestern with a master's degree in chemical engineering. While stationed in Washington D.C., he met his wife of nearly 60 years, Romaine.
After leaving the Army, Mr. Burelbach began a 40-year career at Argonne National Laboratory, where he worked on a number of breakthroughs in nuclear technology. From 1960 to 1965 he helped design and start the Experimental Breeder Reactor-II in Idaho Falls, Idaho, and he holds patents for a number of systems involved in nuclear reaction. After his retirement, he remained an outspoken advocate for nuclear energy.
Outside of his work, Mr. Burelbach was an avid supporter of Toastmasters International, an educational group that teaches public speaking and leadership skills. He enjoyed discussing a wide array of topics, from math and physics to forestry and theology.
In addition to his wife, Mr. Burelbach is survived by his four children, James '86 MS, '89 PhD, Mary, John and Ann Burelbach Fowler '91; and 12 grandchildren.
Jean Winter Campbell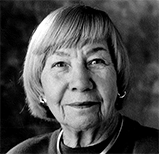 Jean Winter Campbell '38, '39 MA/MS, Ann Arbor, Mich., March 19, at age 98.
A lifelong advocate for women's rights, Mrs. Campbell was instrumental in creating the University of Michigan Center for the Education of Women in 1964, serving as its director for more than 20 years. The first center of its kind, CEW developed an institutional response to the issue of women whose education had been interrupted and who sought to return to programs in higher education. She championed the creation of courses with flexible hours, support services and scholarships for women returning to the classroom at the University of Michigan.
Mrs. Campbell, a resident of Ann Arbor since 1946, also founded the National Center for Research on Women and the National Coalition for Research on Women's Education and Development. She was inducted into the Michigan Women's Hall of Fame in 1993.
Mrs. Campbell is survived by a son, Bruce; a daughter, Carol; five grandchildren; and six great-grandchildren.
He is survived by two children, three stepchildren and numerous grand- and great-grandchildren.
Michael Churkin Jr.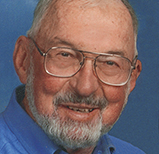 Michael Churkin Jr. '61 PhD, Meridian, Calif., May 12, at age 84.
A geologist for the U.S. Geological Survey for 20 years, Mr. Churkin mapped the geology of many parts of Alaska. He explored geological correlations between Russia and Alaska during four stays in the Soviet Union as a guest of the USSR Academy of Sciences in the 1960s and '70s.
He published more than 100 maps, books and articles and served as associate editor of the journal Geology and the American Association of Petroleum Geologists' Bulletin. Later in his career Mr. Churkin was a consultant for Conoco Oil Co. and DuPont on joint ventures in Russia.
A lifelong food gatherer, he and his wife, Carol Bjork Churkin '55, '58 MA/MS, ran a farm in Yuba City, Calif., where they grew prunes, walnuts, pecans and olives for oil.
In addition to Carol, Mr. Churkin is survived by a son, Lars; and a granddaughter, Sonya.
Manuel de la Torre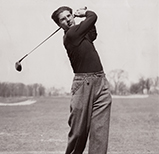 Manuel de la Torre '48, Mequon, Wis., April 24, at age 94. One of the most respected golf instructors in the sport's history, Mr. de la Torre taught high handicappers and served as a swing coach for some of golf's greats, including 1973 Masters champion Tommy Aaron and World Golf Hall of Famer Carol Mann.
Mr. de la Torre, who wrote Understanding the Golf Swing in 2001 and released a DVD with the same name in 2003, espoused a simple, easy-to-understand swing technique. It worked. He became the first PGA of America National Teacher of the Year in 1986 and in 2005 became just the 12th inductee into the World Golf Teachers Hall of Fame. He joined the PGA of America Hall of Fame — alongside Jack Nicklaus — a year later.
Mr. de la Torre was born above the golf shop at the Madrid club where his father, Angel, was the head golf pro. At 15, he and his mother and brother escaped to the United States from civil war–torn Spain. His father, a six-time Spanish Open champion who fled to New York separately, became the golf pro at Lake Shore Country Club in Glencoe, Ill.
A Northwestern Athletic Hall of Famer, Mr. de la Torre finished second at the 1942 NCAA Championship in South Bend, Ind., and led the Wildcats to second place in the team competition. After serving three-and-a-half years in the U.S. Army during World War II,
Mr. de la Torre returned to Northwestern to captain the golf team in 1946 and 1947.
As a professional, Mr. de la Torre played on the PGA Tour and won the Wisconsin State Open five times. He was the head golf pro at the Milwaukee Country Club from 1951 to 1996. He taught lessons as late as last year as emeritus professional.
Mr. de la Torre is survived by his daughter, Lynn; a daughter-in-law, Karie Anderson; and several grandchildren and great-grandchildren.
Mortimer Dittenhofer
Mortimer Dittenhofer '42 MBA, Silver Spring, Md., March 4, at age 102.
After graduating with an MBA in accounting from the Kellogg School of Management, Mr. Dittenhofer was commissioned as a second lieutenant in the U.S. Army. He followed a week behind the D-Day troops at Omaha Beach, armed with a pistol and an adding machine. He helped design the system used to account for Nazi and German property recovered as the Allies advanced to Paris.
Back in the States, Mr. Dittenhofer became an auditor for the Atomic Energy Commission, where for a decade he accounted for radioactive material and weapons under top-secret clearance. He later held positions at NASA and the former U.S. Department of Health, Education and Welfare.
In 1969 he joined General Accounting Office and led the working group that developed the Yellow Book of government audit standards.
An award-winning expert in the field of internal auditing, Mr. Dittenhofer later taught at Georgetown and Florida International University, where he became an honored faculty member and one of the oldest professors ever granted tenure, at age 78.
Jack Fuller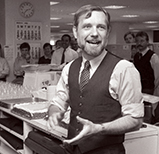 Jack W. Fuller '68, '98 H, Chicago, June 21, at age 69. A legendary newspaperman, Mr. Fuller dedicated much of his life's work to the Chicago Tribune, climbing the ladder from copy boy at age 16 to reporter, editor, publisher and, eventually, president of the newspaper's parent company.
The son of a Tribune financial editor, Mr. Fuller was executive editor of the Daily Northwestern before going on to study law at Yale University, but the Vietnam War interrupted his studies. Drafted into the U.S. Army, Mr. Fuller worked as Vietnam correspondent for the newspaper Stars & Stripes from 1969 to 1970. In 1973 Mr. Fuller graduated from Yale Law School alongside classmate Bill Clinton.
Mr. Fuller returned to the Tribune as a general assignment reporter and then left to work as a special assistant to U.S. Attorney General Edward Levi, who was attempting to restore accountability in the Justice Department after Watergate.
Mr. Fuller joined the Tribune's Washington, D.C., bureau and later returned to Tribune headquarters. He was editorial page editor from 1981 to 1987 and won a Pulitzer Prize in 1986 for editorial writing focused on constitutional law. He became executive editor in 1987 and rose to vice president and editor two years later. Named publisher of the Tribune in 1994, Mr. Fuller guided the paper into the digital age. In 1997 he became executive vice president of Tribune Publishing Co. and helped orchestrate the $8 billion purchase of the Times Mirror Co., the largest such acquisition at the time. He retired in 2004 as president.  
Mr. Fuller wrote eight novels, including one about a jazz musician — he also played jazz piano and trombone. He also wrote two books about journalism and ethics.
Mr. Fuller is survived by his wife, Debra, and two children, Timothy and Katherine.
Adrienne Goodman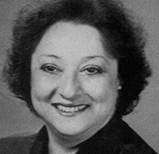 Adrienne Goodman '70, Chicago, April 25, at age 67.
A community activist, Ms. Goodman worked for equal rights for Chicago's gay and lesbian community. As a staff member of the rules committee of the Chicago City Council, she fought for passage of the city's human rights ordinance. She pushed for inclusion of members of the LGBT community in Chicago politics and broadened that community's access to political power. She chaired the campaign for Grant Ford, the first openly gay man to run for Chicago alderman.
Ms. Goodman was inducted into the Chicago Gay and Lesbian Hall of Fame in 1994.
Ms. Goodman, who spoke five languages, also worked with former Sen. Carol Moseley Braun on immigration issues. At the Democratic National Convention in Atlanta in 1988, Ms. Goodman was part of a group that successfully petitioned the national party to include human rights in the national platform.
"She was certainly interested in housing policy, she was interested in issues that affect persons with disabilities, senior citizens and health care," U.S. Rep Jan Schakowsky told the Chicago Tribune. "She was a progressive voice on lots of different issues that affect Chicago."
Lois Graessle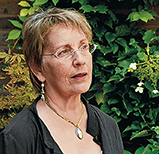 Lois E. Graessle '65, London, March 10, at age 73.
A lifelong activist for marginalized communities, Ms. Graessle marched from Selma to Montgomery, Ala., with Martin Luther King Jr. in 1965.
After graduation she worked and hitchhiked across Europe and Japan. She settled in England and became editor of the feminist newsletter Shrew, which was published for nearly a decade. She helped organize the first National Women's Liberation Conference at Oxford in 1970.
For 30 years she worked as an organizational consultant, conference designer and facilitator for organizations that stand up for the society's most vulnerable, including Refugee Action, the International Tibet Network and various Vietnamese community groups.
She wrote, co-wrote or edited 11 books, including Blessed Mess: Tales of Living, Loving and Dying with Stuff, due out later this year.
She is survived by four siblings, Nancy, Julie, Bill and Bob; and two stepdaughters, Deborah and Susan.
Donald Heap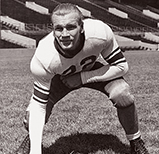 Donald E. Heap '38, '50 MA/MS, Lisle, Ill., March 21, at age 103. Mr. Heap grew up in the shadow of Ryan Field and became an accomplished Northwestern athlete and coach.
A triple-threat player, he handled passing, rushing and kicking duties for the Wildcats, twice earning All-America honors.
After serving in the U.S. Navy during World War II, Mr. Heap returned to Northwestern as a football and baseball coach. Lauded by coach Lynn "Pappy" Waldorf for his football mind, Mr. Heap was the backfield coach in 1949 when the football team won the Rose Bowl.
After nearly a decade of coaching, he went to work for the Evanston parks and recreation department.
He is survived by his children, Frank '63 and Joan; 10 grand­children and nine great-grandchildren.
Christopher Kendris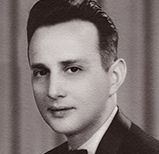 Christopher Kendris '54 MA, '55 PhD, Albany, N.Y., May 30, at age 93.
An accomplished linguist, Mr. Kendris was a best-selling author of numerous language textbooks for schools and colleges in French, Spanish and English, all published by Barron's Educational Series Inc., a company with which Mr. Kendris was associated for more than 50 years. He was most well known for 501 French Verbs and 501 Spanish Verbs.
Mr. Kendris served in the U.S. Army until 1946 and later acted as an interpreter and trans­lator for the U.S. State Department at the American Embassy in Paris in the 1950s. He taught foreign language courses at various universities, including Northwestern.
Mr. Kendris is survived by two sons, Alexander and Theodore '91; five grandchildren and four great-grandchildren.
Garry Marshall
Garry Marshall '56, Toluca Lake, Calif., July 19, at age 81. A famed director and producer, Mr. Marshall rose to fame in the 1970s with his creation of beloved sitcoms such as Happy Days, Mork & Mindy and Laverne & Shirley and became well known for his romantic comedies on the big screen, including Pretty Woman, Runaway Bride and The Princess Diaries.
A storyteller at heart who said he tried to make films celebrating "the human spirit," Mr. Marshall was a beloved Northwestern alum who remembered his roots and often returned to his alma mater to encourage students and lecture. A life trustee,
Mr. Marshall had a hand in the creation or support of several buildings on campus, including the Barbara and Garry Marshall Studio Wing in John J. Louis Hall and the Marjorie Ward Marshall Dance Center, which was named after his mother. He also was a major contributor to the recently constructed Ryan Center for the Musical Arts.
A member of Medill's Hall of Achievement, Mr. Marshall earned five Emmy nominations over the course of his career — four for The Odd Couple and one for Mork & Mindy — and has a star on the Hollywood Walk of Fame. Mr. Marshall was also an actor, including making cameos in his own films.
Mr. Marshall, originally from New York City, graduated with a bachelor's degree from the Medill School of Journalism. During his time as an undergraduate, he served as sports editor at the Daily Northwestern and performed in the Waa-Mu Show.
He is survived by his wife, Barbara; three children, Lori '86, '88 MS, Kathleen Marshall LaGambina' 90, and Scott '91; five grandchildren, Charlotte Marshall-Fricker '18, Lily, Sam, Ethan and Emma; and two sisters, Penny and Ronny Marshall Hallin '58.
Paul Naman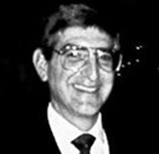 Paul E. Naman '69, Georgetown, Texas, June 3, at age 69.
A lifelong proponent for victims of injustice, Mr. Naman served as an attorney for more than 30 years, first in the Jefferson County (Texas) District Attorney's Office and then the U.S. Attorney's Office for the Eastern District of Texas.
A lead prosecutor in several high-profile criminal trials, Mr. Naman was appointed to the National Church Arson Task Force and spent a year in Washington, D.C., investigating and prosecuting three cases on behalf of victims.
A father of two, Mr. Naman was a valued member of his community in Beaumont, Texas, where he was president of the Little Dribblers Basketball Association. He and his wife, Gaye, retired to Georgetown, where Mr. Naman campaigned on behalf of local politicians and causes.
In addition to his wife, Mr. Naman is survived by his children, Barrett and Samantha; four grandchildren, Riley, Lillian, William and Natalie; a brother, David; and a sister, Barbara.
Natalie Moskowitz Ornish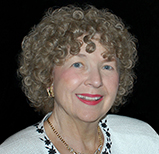 Natalie Moskowitz Ornish '45 MS, Dallas, May 16, at age 90.
Ms. Ornish enjoyed a dynamic career that included work as a historian, composer, playwright, documentary filmmaker and real estate investor.
After graduating from Northwestern at age 18 with a master's degree in journalism, she went to work for the Associated Press in Omaha.
After working in public relations in Galveston, Texas, she founded Dallas Records and Natwin Creative Productions. She wrote the music and lyrics for and produced two children's music albums, Songs for Suburban Children and The Ages of Childhood, which was featured in the Neiman Marcus Christmas catalog. The Dallas Symphony Orchestra also performed songs from the album.
Her creative work also included documentaries — on topics such as competitive diving and Alzheimer's disease — and a staged musical about preteen angst.
As a historian, Mrs. Ornish contributed 61 entries to the New Handbook of Texas, an encyclopedia published by the Texas State Historical Association. She later founded the Texas Heritage Press and published Pioneer Jewish Texans: Their Impact on Texas and American History for 400 Years, 1590–1990 (1988), the first comprehensive history of Jews in Texas. In 1997 Texas Heritage Press published Ehrenberg: Goliad Survivor, Old West Explorer (1997), which included her biography of and the translated memoir of Herman Ehrenberg, a German-born explorer and mapmaker in the American West, Hawaii and Tahiti.
Later in life, Mrs. Ornish and her husband, Edwin, established a successful commercial real estate business. He died in 2012.
She is survived by four children, Laurel, Dean, Steven and Kathy; and four grandchildren, Andre, Miles, Lucas and Jasmine.
Leroy Pfund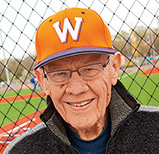 LeRoy H. Pfund '59 MS, Carol Stream, Ill., June 2, at age 96.
A former big-league pitcher, Mr. Pfund spent eight seasons in professional baseball, appearing in 15 games with the Brooklyn Dodgers in 1945.
After returning to his undergraduate alma mater, Wheaton College, he became the most successful men's basketball and baseball coach in the college's history, guiding the hoops team to the first-ever NCAA Small College Division Men's Basketball Championship in 1957 with a 28-1 record.
Mr. Pfund later was executive director of the Wheaton College Alumni Association for 12 years.
He is survived by three sons, John, Kerry and Randall; and two sisters, Ruth and Phyllis.
Jane Cope Roll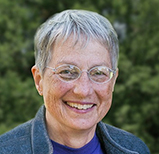 M. Jane Cope Roll '68 MA, Seattle, April 13, at age 73.
A globetrotting world traveler and passionate educator, Mrs. Roll's curiosity fueled many of her life's endeavors. For 28 years, she was a beloved English teacher at Elgin High School who bought textbooks for students who could not afford them.
A Habitat for Humanity board member and Literacy Volunteer of America, Mrs. Roll also served on the board of directors at the Elgin Public Museum, where the Discovery Room is dedicated to her. She ultimately earned the J.C. Penny Golden Rule Award for her service. When she moved to Seattle, she scrubbed kitchens at the Ronald McDonald House to keep them "chemo clean."
When her daughters were young, she and her husband took the family on camping trips across almost every state in the country. She continued her travels later in life, visiting Russia, Vietnam and India. She traveled solo to Timbuktu, climbed Mount Kilimanjaro and hiked across England.
Mrs. Roll is survived by her husband, Jim; two daughters, Carol and Kathleen; three grandsons, William, Coleman and Cyrus; a sister, Carolyn; and a brother, Dan. 
Ann Marie Shaw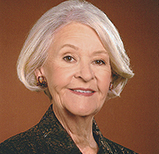 Ann Marie Shaw '52, '55 MA, Santa Fe, N.M., April 7, at age 85.
A dedicated teacher, Ms. Shaw began her career as a creative drama specialist for the Evanston Public Schools before becoming involved with the International Association of Theatre for Children and Young People (ASSITEJ). Ms. Shaw became the fourth president of ASSITEJ/USA (now Theatre for Young Audiences/USA) in 1981.
Today TYA/USA awards the Ann Shaw Fellowship annually to support career development opportunities for theater artists and administrators.
In 1983 the John F. Kennedy Center for the Performing Arts honored her with an Outstanding Educator Award. Two years later she received a Northwestern Alumni Association Merit Award.
Ellen Soeteber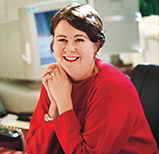 Ellen Soeteber '72, Fort Lauderdale, Fla., June 21, at age 66.
A trailblazing journalist, Mrs. Soeteber worked at the Chicago Tribune for 20 years, coordinating a Pulitzer Prize–winning investigation into the waste and influence peddling of Chicago's City Council in 1988.
In 1994 she was named managing editor of the South Florida Sun-Sentinel, where she oversaw coverage of the 2000 presidential election.
In 2001 she became the first and only female editor of the St. Louis Post-Dispatch, her hometown newspaper. She resigned in 2005 and returned to Fort Lauderdale.
Mrs. Soeteber, a member of the Medill Hall of Achievement, served on the school's board of advisers.
She is survived by her husband, Richard Martins; and her two sisters, Patricia Soeteber Snyder '74 and Carol. (See "Making Headlines," spring 2003.)
Horace Ward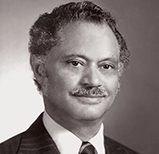 Horace Ward '59 JD, Atlanta, April 23, at age 88.
A trailblazing civil rights lawyer, Mr. Ward was part of the team that represented two African American students in the lawsuit that eventually led to the desegregation of the University of Georgia and Georgia Public Schools.Mr. Ward's own application to the University of Georgia law school had been rejected based on race.
In 1965 Mr. Ward became just the second African American elected to the Georgia Senate, serving for nine years. In 1979 President Jimmy Carter appointed Mr. Ward to the U.S. District Court, making him the first African American federal judge in Georgia.He retired in 2012.
Mr. Ward received an honorary law degree from the University of Georgia in 2014. A member of the Northwestern University Black Alumni Association, he received a Northwestern Alumni Association Merit Award in 1978 and the Distinguished Alumnus Award from the Northwestern Pritzker School of Law in fall 2015.