Passings
Story Tools
Share this story
Tell us what you think. E-mail comments or questions to the editors at letters@northwestern.edu.
Ever wonder about those strange designations we use throughout Northwestern to identify alumni of the various schools of the University? See the complete list.
Find Us on Social Media
Leo Branton Jr.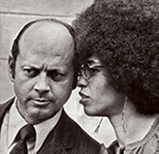 Leo Branton Jr. (L48), 91, Los Angeles, April 19. The only African American graduate from Northwestern's School of Law in 1948, Mr. Branton made a name for himself defending activists and the oppressed as a legal champion for black liberation.
In his most prominent case, Mr. Branton defended academic and activist Angela Davis, an African American Communist, in June 1972. Using a brilliant closing argument that summarized centuries of African American history, he earned Davis an acquittal from an all-white jury on murder charges. It was the most celebrated victory of his 60-year career.
After graduating from Tennessee State University, Mr. Branton spent three years in a segregated U.S. Army unit and saw combat in Italy during World War II before returning to the States and earning his law degree from Northwestern. He moved to California shortly thereafter and began his long career of championing often-unpopular causes.
Mr. Branton, who for a time represented the estate of Jimi Hendrix, helped Nat King Cole move into an exclusive Los Angeles neighborhood. He also helped Cole secure his master recordings from Capitol Records.
Mr. Branton filed numerous cases against the Los Angeles Police Department for police misconduct. He won a reversal from the U.S. Supreme Court in a 1957 case against 14 members of the California Communist Party who advocated but did not act upon a plan to overthrow the government. He also represented the Black Panthers, as well as clients in civil rights cases in Mississippi in the 1960s.
Mr. Branton is survived by sons Leo Branton III, Tony Nicholas and Paul Nicholas; a brother; a sister; and five grandchildren.
David Burge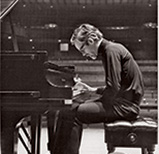 David Burge (BSM51, GBSM52) 85, Warwick, R.I., April 1.
A world-renowned pianist, composer, writer and supporter of 20th-century music, Mr. Burge performed the works of modern composers on some of the world's top concert stages. His recitals showcased the nontraditional piano-playing techniques — such as smacking the instrument's wooden case or plucking the piano's strings — required by modern composers.
Mr. Burge taught for nearly 20 years at the Eastman School of Music at the University of Rochester, where he earned his doctorate and later chaired the piano department.
Mr. Burge served in the Korean War after earning two degrees from the Bienen School of Music. He later wrote "Go-Hyang," a piece about his memories of Korea.
Survivors include his son, Russell, a percussionist; his wife, Evon; two sisters, Nancy Burge Wall (SESP59) and Sally; and two grandchildren.
Nicholas Conteas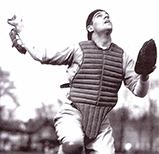 Nicholas C. Conteas (SESP40), 95, Los Angeles, July 29, 2012.
A two-sport star for the Wildcats, Mr. Conteas led the Northwestern baseball team to a Big Ten Championship in 1940 and later played in the Chicago Cubs organization after graduation. He also was a star quarterback on the Northwestern football team.
After Mr. Conteas proved his ability on the athletic fields at Northwestern, he went on to a legendary career in the U.S. Navy. He served as a combat officer on PT boat missions in the Pacific.
Following the war, Conteas became a successful businessman in California, founding the California Auto Transport Corp. He later purchased and was president of VMP Corp.
In 1974, after an early retirement, he became the commercial attaché for the government of Greece. He enjoyed sharing stories of his adventures, from being part of the fleet that escorted Gen. Douglas MacArthur into Manila to having a hot dog with Babe Ruth.
Mr. Conteas is survived by his wife, Evanthia; a son, Chris; a daughter, Cynthia Jeanne; and a grandson, Nicholas.
Jerry Dincin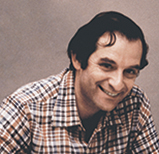 Jerry Dincin (GFSM77), 82, March 26, Glenview, Ill.
A mental health innovator who focused on life skills and community-based rehabilitation, Mr. Dincin helped thousands of people with serious mental illness live with dignity and independence. He served for nearly 40 years as executive director of Thresholds, the oldest and largest mental heath service organization in Illinois.
He developed programs for affordable housing, education, socialization and job training for people undergoing mental health treatment. Mr. Dincin also pioneered specialized services for the hearing impaired, homeless, young mothers, seniors and people with substance abuse issues.
After his retirement, Mr. Dincin became active in the death with dignity movement, serving as president of the Final Exit Network for three years.
He is survived by his wife, Susanne; four children, Laura, Paul, Maya and Bruce; a sister, Zola; and seven grandchildren.
John Franklin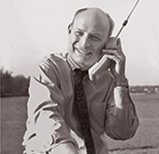 John F. Franklin (C59), Westport, Conn., May 19.
A longtime advertising executive, Mr. Franklin created award-winning campaigns for BBDO, J. Walter Thompson and other firms throughout his 52 years in the business. He directed Dodge car and truck TV ads and worked with Vernors Soft Drinks, Dayton Hudson and Lane Bryant among many others.
An aspiring lyricist, Mr. Franklin created a number of Northwestern alumni celebrity revues in New York City for the University, which earned him a Northwestern Alumni Association Service Award in 1989.
He is survived by his wife, Jeanne Warschauer Franklin (C59); their three children, Jeff, Jim and Jennifer; and two grandchildren.
Madan Ghai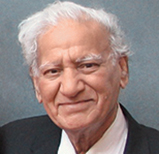 Madan Lal Ghai (GMcC47), 89, April 23, Cincinnati.
A scientist with expertise in space propulsion, Mr. Ghai started out developing practical uses for solar power, such as solar cookers, refrigerators and motors, as assistant director of India's National Physical Laboratory in New Delhi for four years. His work earned praise from Prime Minister Jawaharlal Nehru.
Mr. Ghai immigrated to the United States and eventually became manager of research for General Electric. In 1956 he headed GE's electric propulsion department, and five years later he founded Space Dynamics Corp., to work on space propulsion research with the military and NASA.
The company later developed industrial heat transfer equipment, including steam condensers used in power plants worldwide.
Mr. Ghai is survived by his wife, Dolores; five children, Rikesh, Pamela, Sheila, Mark and Krishan; four grandchildren; two great-grandchildren; and two siblings.
Adrienne Berenson Goldberg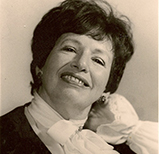 Adrienne Berenson Goldberg (WCAS45), 88, Annapolis, Md., March 15.
As a professor of English and African American Literature, Ms. Goldberg successfully fought gender discrimination in promotion at the City University of New York, succeeding in this and other gender discrimination challenges.
She developed the African American studies curriculum at Queensboro Community College of City University of New York, taught the first African American literature course in the college's English department and served on the college's search committee for African American faculty.
She also taught at Brooklyn Polytech, Queens College, Temple University and Drexel College.
Mrs. Goldberg is survived by her husband, Clarence; her son, Larry; her daughter, Susan; and a grandson, Jacob.
Richard Goldstein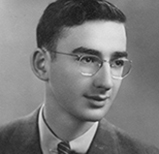 Richard Goldstein (McC46), 90, Wilmette, Ill., May 26.
A prolific inventor and entrepreneur, Mr. Goldstein turned a teenage fascination with radio waves into a successful engineering career. After pursuing an engineering degree at Northwestern and working on radios for the military, Mr. Goldstein and his fraternity brother Norman Ackerman (McC47, Nav47) launched Perma Power in the early 1950s. The company developed the first wireless remote controls for garage door openers, as well as amplifiers for public address systems and products that enhanced television picture quality.
After Chamberlain Manufacturing purchased his company, Mr. Goldstein moved on to Chicago-based Dynascan. He later worked with the Federal Communications Commission.
Mr. Goldstein, who held nearly 30 patents, maintained a design studio in his California home even into his late 80s. In recent years he focused on improving power surge protectors and educational headphone technology.
Married and widowed three times, Mr. Goldstein is survived by sons Jay and Mark, a daughter, Ann, and six grandchildren.
Sam Jameson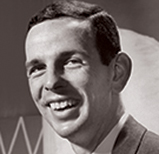 Sam Jameson (J58, GJ59), 76, Tokyo, April 19.
A former foreign correspondent for the Los Angeles Times, Mr. Jameson became a go-to expert for Western diplomats in Japan, his adopted homeland.
After Northwestern he spent a year at the Chicago Tribune as a copy editor before the U.S. Army sent him to Tokyo, where he worked on the Pacific Stars and Stripes.
After learning Japanese, Mr. Jameson reopened the Chicago Tribune's Tokyo bureau, joined the LA Times in 1971 and headed its Tokyo bureau for 25 years. He wrote more than 3,000 stories from Tokyo for the LA Times.
Mr. Jameson, former president of the Foreign Correspondents' Club of Japan, developed close relationships with political and business leaders and became a recognized expert on the country's economy and politics.
In 2005 Mr. Jameson presented a lecture on Japanese history to the NU Club of Japan at the FCCJ.
He is survived by a sister, Pat.
Richard Kissel
Richard J. "Dick" Kissel (WCAS58, L61), 76, Palm City, Fla., March 23.
An environmental law pioneer, Mr. Kissel was a co-drafter of the original Illinois Environmental Protection Act and was appointed by then-Gov. Richard B. Ogilvie to the first Illinois Pollution Control Board, the precursor to the Illinois Environmental Protection Agency.
Mr. Kissel joined Abbott Laboratories in 1967 at the office of the general counsel, where he began working on environmental issues. He entered private practice in environmental law in 1973, representing municipal and industrial clients in all aspects of environmental law. Mr. Kissel gained national prominence as a frequent lecturer and writer on environmental law issues.
Mr. Kissel, president of Phi Kappa Sigma fraternity as a Northwestern undergraduate, chaired the Waa-Mu Show during his senior year.
Mr. Kissel is survived by his wife, Donna; sons Roy and David; a daughter, Audrey; and seven grandchildren.
Clifford Raisbeck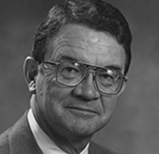 Clifford C. Raisbeck Jr. (WCAS50, FSM53, GFSM61), 84, Sausalito, Calif., March 29.
Founder of the Orthopaedic Group of San Francisco, Dr. Raisbeck became a prominent orthopedic surgeon and educator in the San Francisco area. 
In the years between medical school and residency, Dr. Raisbeck served on active duty as a Navy flight surgeon for three years. For 34 years he consulted on difficult orthopedic cases for the U.S. Navy Reserve, retiring with the rank of captain in 1987. 
A dedicated supporter of the Feinberg School of Medicine, Dr. Raisbeck served on the Board of Alumni Councilors and the Northwestern University Medical Alumni Association national board. He endowed the Clifford C. Raisbeck, MD, Professorship of Orthopedic Surgery and supported student scholarships.
A world traveler, Dr. Raisbeck introduced joint replacement surgery in Tunisia and Jordan and taught for several years in Vietnam.
A member of the Marin Ski Club, he served on the Doctors' Ski Patrol on the slopes of Sugar Bowl. He enjoyed winemaking, sailing, riding his 1940s Harley Davidson and racing his 1911 Model T Ford across the country in the Great American Race.
Dr. Raisbeck, predeceased by his first wife, Margaret in 1991, married Carole Hendron Ferguson (J60) in 1993. He is survived by her and his children, Cliff, Christopher, Wendy, Kimberley and Alexandra; five grandchildren; and a brother, James.
Nancy Remley Whiteley
Nancy E. Remley Whiteley (GSESP74, G79), 62, Evanston, Feb. 2.
A psychotherapist and Northwestern professor, Mrs. Remley Whiteley designed, developed and ran a behavioral science course for Northwestern medical students in the 1980s. The course trained students to recognize the impact of illness and major life events on individuals and families. She also taught in the School of Education and Social Policy for 10 years and received an outstanding teacher award in 2006.
For three decades Mrs. Remley Whiteley ran a private counseling practice, sharing Chicago and Evanston offices with her husband, Harry Whiteley, a psychiatrist.
In addition to her husband, Mrs. Remley Whiteley is survived by two sons, Daniel and Adam; her mother, Betty; a brother, David; a sister, Jane; three stepchildren, Michael, Miriam and Anita; and two stepgrandchildren.
George Tipton Wilson
George Tipton Wilson (J49), 92, Memphis, Tenn., May 21.
Before attending Northwestern, Mr. Wilson made his mark in the U.S. Army. He was one of the first soldiers to work in the message center in the then-new Pentagon. He also worked in cryptography in Gen. Douglas MacArthur's Australian headquarters for nearly two years and then spent 10 months on Leyte in the Philippines in preparation for an invasion of Japan.
After the war, Mr. Wilson became one of the first students to attend the University under the GI Bill of Rights. He was sports editor of the Daily Northwestern.
Mr. Wilson spent the next several years working in newspapers and conducting surveys for Gallup. Mr. Wilson went on to work for the Mitchum Co., eventually rising to vice president of advertising and public relations.
After his retirement, Mr. Wilson became a freelance writer for a number of prominent magazines. In 2009, the Tennessee Writers Alliance voted him Legend of the Year.
Antronette Yancey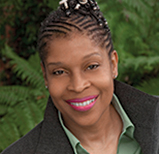 Antronette "Toni" Yancey (WCAS79), 55, Los Angeles, April 23. A physician, public health researcher and activist, Ms. Yancey promoted the concept of "instant recess," short bursts of physical activity throughout the day, to encourage people to get fit. Her concept, described in her book Instant Recess: Building a Fit Nation 10 Minutes at a Time (University of California Press, 2010), won a Pioneering Innovation Award from the Centers for Disease Control and Prevention.
She warned of the dangers of a sedentary lifestyle and discussed the importance of getting up and out, and how that helps improve concentration and productivity among students and employees. Ms. Yancey served on the board of directors of the Partnership for a Healthier America, which guided first lady Michelle Obama's "Let's Move!" campaign.
Ms. Yancey, a public health professor at the University of California at Los Angeles' Fielding School of Public Health, co-founded the school's Kaiser Permanente Center for Health Equity, which she used as a platform to advocate for social justice. Her research focused on obesity, nutrition, physical fitness and chronic disease prevention.
A 6-foot-2 basketball player at Northwestern, Ms. Yancey studied biochemistry and molecular biology. She went on to medical school at Duke University before completing her residency and masters in public health at UCLA. Ms. Yancey served as director of public health for the city of Richmond, Va., and director of chronic disease prevention and health promotion for Los Angeles County.
Ms. Yancey was also a model and poet. She published a book of poetry and art, An Old Soul with a Young Spirit: Poetry in the Era of Desegregation Recovery (Imhotep Enterprise Publisher, 1997), and released a spoken word music CD in 2001.
She is survived by her partner of 11 years, Darlene Edgley; their daughter; a granddaughter; and a brother.
Lewis Yocum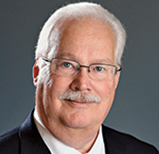 Lewis A. Yocum (GFSM77), 65, Manhattan Beach, Calif., May 25.
A renowned orthopedic surgeon, Dr. Yocum extended the careers of countless big league pitchers. Dr. Yocum, "a giant of sports medicine," according to Major League Baseball commissioner Bud Selig, served as the Los Angeles Angels team orthopedist for 36 years.
He also developed an enhanced method for surgery that cut the patient's time under anesthesia by about 15 minutes.
In 2008 the Angels named the team's training room in honor of Yocum, the second doctor to be named as an honorary member of the Professional Baseball Trainers Society.
Dr. Yocum is survived by his wife, Beth; his son, Donald; and his daughter, Laura.