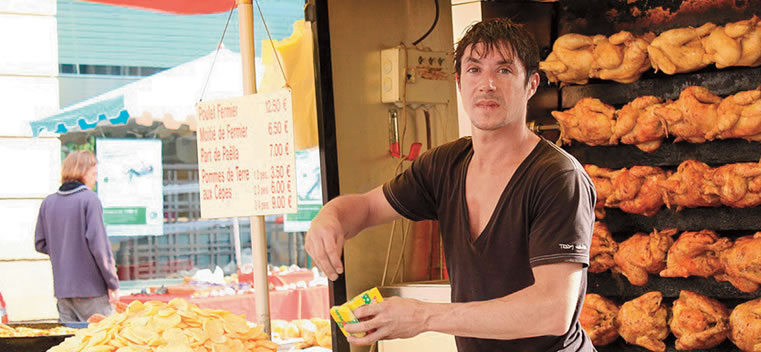 Delightful, Delicious Dordogne
Story Tools
Share this story
For information on upcoming NAA trips, call 1-800-NU-ALUMS or visit the NAA Travel webpage.
Find Us on Social Media
The volcanic erup­tion in Iceland that hindered European air travel for weeks almost put a kink in Northwestern alumni travel plans to the Dordogne region of France, but the ash cloud cleared just in time. Thirteen NAA travelers immersed themselves in village life just three hours outside of Bordeaux. The area is known for its prehistoric cave drawings, goose-centered gastronomy and world-class wine. And alumni got a taste of all three. They visited the Lascaux Cave, a replica of the original cave that contains Paleolithic cave paintings. They sipped the sweet wines of Monbazillac and Saussignac and feasted on goose, duck, truffle oil and walnuts. But travelers say the highlight of the trip was their time at the Sarlat open-air market, which takes over the city on Saturdays and Wednesdays. Alumni travelers shopped for fresh strawberries and foie gras and purchased souvenirs such as elaborate scarves and wraps for friends and family. Those who weren't a fan of the goose cuisine bought their own little goose figurines to bring home instead.