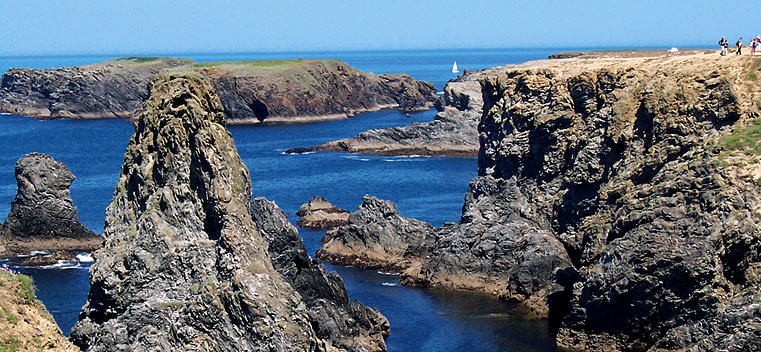 Discovering Coastal Europe
Story Tools
Share this story
For information on upcoming NAA trips, call 1-800-NU-ALUMS or visit the NAA Travel webpage.
Find Us on Social Media
Four countries in eight days and they never had to change hotels. Ten Northwestern alumni visited the United Kingdom, Portugal, France and Spain aboard the ship M.S. Le Diamant. The ship set sail from Lisbon and made its way up the Portuguese coast. One of the most popular stops was Santiago de Compostela, a small town in the Galicia region of Spain that is home to a large Spanish cathedral visited by pilgrims from around the world following the Way of St. James. Alumni also toured Bilbao, another city on the Celtic coastline of Spain. Many enjoyed the modern art at the Guggenheim Museum Bilbao. After the tour, alumni debated about modern art for hours over a five-course French meal. During the trip, travelers tried new dishes, such as vegetable terrine, for the first time. The M.S. Le Diamant wrapped up its voyage by heading north to Guernsey, an island in the English Channel, before its final stop in Honfleur, France.