Passings
Story Tools
Share this story
RICHARD FLOWERS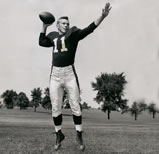 Richard R. Flowers (SESP51), 82, South Bend, Ind., May 7. A backup quarterback on Northwestern's 1949 Rose Bowl squad, Mr. Flowers went on to set several school records as he became the program's second 1,000-yard passer in 1950. After North­western he served as a U.S. Marine in the Korean War. Upon returning to the United States, Mr. Flowers played one season with the Baltimore Colts in 1953. A lifelong South Bend resident, Mr. Flowers was active in the NFL Players Association and the NFL Alumni Association. He spent 28 years as a sales representative for Goshen Sash & Door Co. Mr. Flowers is survived by his wife, Harriet, a sister, Elizabeth, five children, eight grandchildren and two great-grandchildren.
RUTH KRAUSE JACOBSON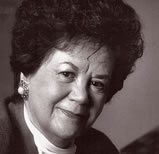 Ruth Krause Jacobson (J47), 84, Clayton, Mo., March 9. The first female executive at the St. Louis–based communications firm Fleishman-Hillard, Ms. Jacobson was known for her innovative pub­licity events. When the St. Louis Cardinals opened Busch Memo­rial Stadium in 1966, she pitched to team owner August A. Busch Jr. the idea of helicoptering in home plate from Sports­man's Park. Ms. Jacobson's Rolodex was an unofficial "who's who" of St. Louis, and she proposed the idea for Fair St. Louis, an annual Fourth of July festival presented by an organization of anonymous St. Louis benefactors. Ms. Jacobson joined Fleishman-Hillard in 1955 as the firm's second female employee. A mentor to many young women, she retired in 2001. She is survived by a daughter, Anne, and a grandson, Alexander.
NORMAN KORFF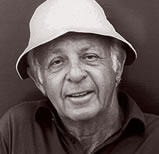 Norman Korff (EB36), 95, Ran­cho Mirage, Calif., Jan. 19. As captain of the Northwestern cheerleading team, manager of the boxing team and president of his fraternity, Mr. Korff lived his love for the University. Af­ter graduation he supported Northwestern athletics and served as N Club president. Beyond Northwestern, Mr. Korff traveled the world as a professional tennis official. He worked at Wimbledon, the Davis Cup, the U.S. Open and even helped establish tennis events at the Maccabiah Games in Israel. Mr. Korff worked at his father's company, Merkle-Korff Industries, and later went into real estate. He is survived by a son, John; daughters Carol, Sally and Jane; sons-in-law Herbert Beller (EB64, L67) and Robert C. Bergstedt (WCAS67); 10 grandchildren, including Andrew Fragen (WCAS85) and Alan Fragen (WCAS85); and nine great-grandchildren.
HAROLD LAUFMAN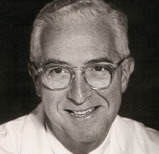 Harold Laufman (GFSM48), 98, New York City, May 3. An accom­plished surgeon, Dr. Laufman rose to prominence for his work with hypothermia when, in 1951, he saved the life of a Chicago woman who had the lowest body temper­ature ever recorded in a human being — 64 degrees. An artist and musician, Dr. Laufman worked as a medical illustrator to help pay for medical school. He served as a frontline surgeon during World War II. He later pursued his interest in vascular surgery as a faculty member and doctoral student at the Feinberg School of Medicine. He became an international expert on surgical subjects. Retiring at 70, he founded a bioengineering consulting firm and later published a memoir,
One Man's Century with Pen, Brush, Fiddle and Scalpel: Confessions of a Near-Centenarian with Five Lives
, at 95. He is survived by two daughters, Dionne and Laurien; three grandchildren, including David L. Weigert (L95); and two great-grandchildren.
ROBERT O'BRIEN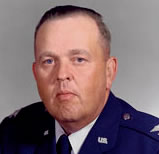 Robert J. O'Brien Jr. (J57), 74, Williamsburg, Va., March 20. An accomplished public relations professional and decorated Vietnam veteran, Mr. O'Brien served as assistant secretary of defense for public affairs in the Regan administration. He was awarded the Defense Distinguished Service Medal for his work in press and public relations.
Mr. O'Brien's 29-year U.S. Air Force career included two tours in Vietnam and three tours of duty at the Pentagon in the office of the secretary of defense. He also served as chief of public affairs for two of the Air Force's major commands. His awards include the Legion of Merit, the Bronze Star Medal and the Air Medal.
Mr. O'Brien is survived by his wife of 42 years, Margaret Schultz O'Brien.
ANNA VIRGINIA JERNIGAN PACE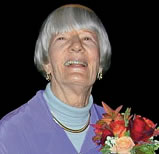 Anna Virginia Jernigan Pace (SCS55), Atlanta, 85, April 2. An artist, community activist and musician, Mrs. Pace painted scenes of life in New Orleans for more than 30 years before her home flooded during Hurricane Katrina.
Mrs. Pace moved from Atlanta to New Orleans in 1974 to pursue her artistic dreams. She rented an apartment in the French Quarter and often painted in Jackson Square, where she mingled with tourists and worked on her paintings of the city's historic buildings. She returned to Atlanta after the hurricane.
Mrs. Pace is survived by a daughter, Marianna; three sons, Mark, Michael and Andrew; a brother, Ernest; six grandchildren; and a step-grandson.
LOUIS ROSE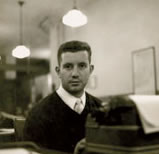 Louis J. Rose (GJ56), 78, Naples, Fla., April 14. A relentless, award-winning journalist, Mr. Rose spent 31 years as an investigative reporter at the
St. Louis Post-Dispatch
.
"He was a colorful personality and a dogged reporter who knew how to get infor­mation," said Robert Koenig, Rose's colleague at the St. Louis Post-Dispatch in the 1980s and now a contributing correspondent for Science magazine. "He had a way of disarming people in a way that would elicit information."
Mr. Rose uncovered how the state deposited funds in low-or no-interest accounts at politically connected banks. He tailed city employees as they routinely blew off work. His most celebrated work was a series disclosing the criminal activity of longtime St. Louis circuit attorney George Peach. The paper reported that Peach was using a confidential city checking account to keep thousands of dollars in stolen cash and city checks. The Peach series won the Investigative Reporters and Editors Award and earned recognition as a Pulitzer Prize finalist.
Notably thorough, the plodding Mr. Rose was a stickler for details, spending months or years on a story. "He would always say that you should take a half step back from what you can prove in a story because there's always a possibility that you're making an assump­tion that might be wrong," Koenig said.
A Columbo-like character, Mr. Rose often wore rumpled, stained, mismatched suits with tennis shoes. "There was a story going around that at one point he went into a dry cleaners and took off both his sport coat and his pants and then rushed out to his car and drove away," Koenig said. "He was a character out of the old school of investigative journalism."
Mr. Rose retired in 1995. He is survived by his second wife, Carol, a daughter, Leslie, a son, John, and two grandchildren.
HARRY WAPPLER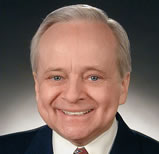 Harry Wappler (C58), 73, Mer­cer Island, Wash., April 21. When Mr. Wappler moved his fam­ily to Seattle from Evanston in 1969, he thought he might make a good news anchor at KIRO-TV. The station manager told him he looked more like a weatherman. He must have been right. Mr. Wappler set off on a trailblaz­ing 33-year career as a meteorologist, including three years as a forecaster at WNBC-TV in New York. Mr. Wappler, also an ordained Episcopal priest, was a television icon in Seattle. On his retirement in 2002, the
Seattle Post-Intelligencer
called him a "favorite uncle, the funny neighbor, a good friend." Mr. Wappler is survived by sons Andrew Wappler (GJ89), who replaced his father at KIRO when he retired, and William Wappler (KSM87).
Photo courtesy of KIRO-TV Seattle
MAURICE WILLIAMS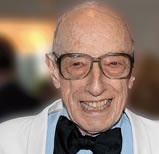 Maurice J. Williams (WCAS44), 89, Bethesda, Md., May 10. The former executive director of the United Nations' World Food Council, Mr. Williams dedi­cated his career to ending world hunger. In his eight-year tenure, he focused on helping nations develop initiatives for food production and disaster prepara­tion. Born in Canada, Mr. Williams left Northwestern to serve in World War II and then returned to earn his degree. He served in the CIA in the 1950s and as an administra­tor with the U.S. Agency for International Development from the late '50s through the '70s. Occasionally he also served as an emissary for the president and the secretary of state in high-level negotiations. Mr. Williams, who lived in St. Petersburg, Fla., is survived by his wife, Joan; sons Jon, Peter and Stephan; four grandchildren; and three great-grandchildren.
SHERMAN WU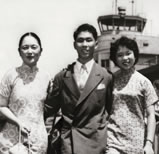 Sherman Hsiu Huang Wu (McC61, GMcC63, 65), 72, Clearwater, Fla., May 11. Mr. Wu was a rocket scientist and a reluctant symbol for civil rights. As a freshman at Northwestern in 1956 he pledged Psi Upsilon fraternity, but the members soon "depledged" him because he was Asian. According to University Archives, they stated "having an Oriental in the house would degrade them in the eyes of other fraternities and make it more difficult to get dates from the sororities."
Ironically, Mr. Wu later went on a blind date with Ann-Margret Olsson (C63) and eventually pledged another fraternity. The affair brought the issue of discrimination against Asian Americans to the forefront and led to an increased effort to recruit Asian students. News of the incident appeared in Time magazine and even inspired a Pete Seeger song, "The Ballad of Sherman Wu."
Born in Wuhan, China, Mr. Wu was the son of Taiwan's governor. When his father was dismissed from office, his parents sought asylum in the United States, leaving a teenage Mr. Wu behind. The Chinese authorities placed him under house arrest. Mr. Wu was eventually released (photo below shows his arrival in the United States) and joined his family in Evanston, where he finished high school — and selected the name Sherman, for Sherman Avenue.
Mr. Wu went on to earn three Northwestern degrees, including a doctorate in electri­cal engineering and computer science. He specialized in control systems for spacecraft, missiles and airplanes and worked on the design for Apollo mission lunar modules. He taught for 30 years at universities, including 27 years at Marquette. He retired in 1992, then met and married his wife and delved into his passions — gourmet cooking and skiing.
Mr. Wu is survived by his wife, Julianne, sisters Eileen and Edith, a brother, H.K., five stepsons and six step-grandchildren.
Photograph courtesy of the Milwaukee Journal Sentinel