Zena Smith Blau, PhD
Sociology Department, 1969-1974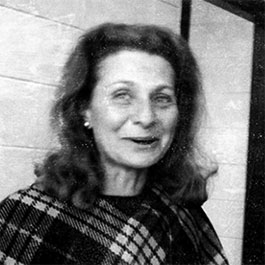 Zena Smith Blau attended Wayne State University where she received her bachelor of arts degree in 1943 and her master of social work degree in 1946. She earned her doctorate at Columbia University in 1957 before serving as an associate professor at Northwestern from 1969 until 1974. As faculty in the sociology department her research focused on social structure, social disparities, and aging.
Photo courtesy of Northwestern University Archives
Photo Gallery
View photos and archival assets from Northwestern University Archives.