Rose Stamler
School of Medicine, Preventative Medicine Department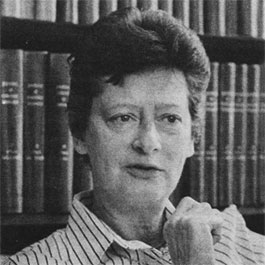 Rose Stamler completed her BS and her MA at the University of Chicago in 1962. She dedicated much of her early career to research, first working as a research assistant at the University of Chicago's Population Center from 1957-1959. She then served in the same role at the Heart Disease Control Program and Division of Adult Health and later with the Chicago Board of Health. She also worked as a research assistant at the Chicago Health Research Foundation before becoming an assistant professor of preventative medicine at Northwestern's Medical School in 1972. In 1976 she was promoted to associate professor. Professor Stamler was an advocate for preventative care as key treatment to high blood pressure and heart disease. She served as the project director for the Chicago Center for Hypertension Detection and Follow Up Program and worked with the Chicago Health Department to organize a heart disease control program among low-income Chicago residents.
Photo courtesy of Northwestern University Archives

Photo Gallery
View photos and archival assets from Northwestern University Archives.