Rose M. Ray, PhD
Mathematics Department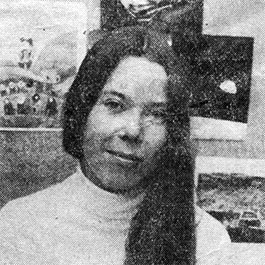 Rose M. Ray was appointed an assistant professor of mathematics in 1972. She completed her doctoral degree earlier that year at the University of California, Berkeley and prior to her position at Northwestern, Dr. Ray worked as an acting assistant professor of statistics at the University of California, Berkeley.
In 1973, Dr. Ray and fellow Northwestern professor Jerome Sacks received a grant from the National Science Foundation to student mathematical statistics pertaining to decision making in the face of uncertainty. Dr. Ray used "C-Alpha Tests" to build mathematical models and used data analysis and applied statistical epidemiological methods to business environments.
Photo courtesy of Northwestern University Archives
Photo Gallery
View photos and archival assets from Northwestern University Archives.