Naomi Aronson, PhD
Sociology Department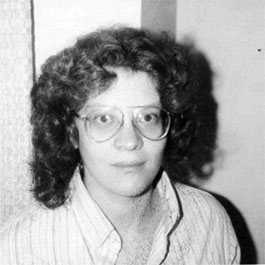 Dr. Naomi Aronson served as an assistant professor of sociology at Northwestern University beginning in 1978. During this time she held a joint appointment with the Center for Urban Affairs and Policy Research from 1978-1980. After, she remained affiliated with the center. Dr. Aronson completed her bachelor's at the State University of New York, Binghamton where she studied "Social Change: Ideas, Actions, and Institutions", an innovative interdisciplinary field of study with emphasis in philosophy and the social sciences.
After this rather unique academic start, Dr. Aronson completed both a master's degree and PhD in sociology at Brandeis University in 1977 and 1979, respectively. Much of her research surrounded science and social justice and she published works such as "Down Syndrome: Medical Risk or Social Policy?" and "Social Factors in the Development of Nutrition Studies: 1880-1920".
Photo courtesy of Northwestern University Archives
Photo Gallery
View photos and archival assets from Northwestern University Archives.