Nancy L. Schwartz, PhD
Management Department, 1968-1979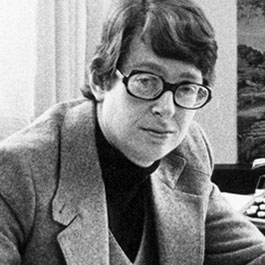 Dr. Nancy Schwartz served as a professor in Northwestern's Graduate School of Management. She taught managerial economics and decision sciences first as an assistant professor in 1968 and was later promoted to professor in 1970. Dr. Schwartz earned a bachelor's in economics at Oberlin College in 1960 and a master's and PhD in economics at Purdue in 1962 and 1964, respectively.
In 1981, Dr. Schwartz was named the Morrison Professor of Managerial Economics and served as the chairwoman of the department from 1977-1979. With this appointment, Dr. Schwartz became the Kellogg School of Management first female faculty member appointed to an endowed chair position. She also served as the director of the school's doctoral program until her death. Each year, Northwestern remembers Dr. Schwartz with the Nancy L. Schwartz Memorial Lecture.
Photo Gallery
View photos and archival assets from Northwestern University Archives.