Margery C. Carlson, PhD
Botany Department, 1928-1958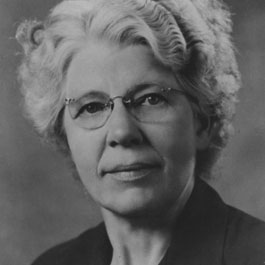 Margery Claire Carlson (1892-1985) completed her undergraduate degree at Northwestern in 1916 as the first woman to major in botany at the university. Later, she completed a PhD in botany at the University of Wisconsin in 1925 before joining the Northwestern faculty in 1928 as the first woman appointed as a full professor.
During her time at NU, she and research companion, Kate Staley traveled to Mexico, El Salvador, Honduras, Costa Rica, Hawaii, and Europe to study flora. During their expedition through Central America they collected nearly 5,000 plants and discovered 15 new species. This winter and spring travel was sponsored by the Chicago Field Museum of Natural History. Dr. Carlson is a founder of the Chapter of the Nature Conservancy and the National Conservancy. The Margery C. Carlson Nature Preserve of Illinois was named in her honor in 1976.
Photo courtesy of Northwestern University Archives
Photo Gallery
View photos and archival assets from Northwestern University Archives.