H. Marijean Suelzle, PhD
Sociology Department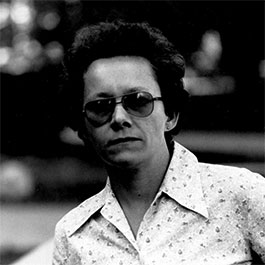 Marijean Suelzle earned a bachelor's and master's degrees from the University of Alberta, Edmonton in Canada in 1966 and 1969, respectively. In 1977 she earned a PhD in sociology from the University of California, Berkeley. During that time and prior to her arrival at Northwestern, Dr. Suelzle was a founding member of the National Organization for Women, Berkeley Chapter.
She joined Northwestern's Sociology Department as an assistant professor in 1977, during this time she was named a Danforth associate for her work concerning the student-faculty relationship at the undergraduate level. The University News announcement can be viewed here. She is also recognized in the book Feminists who Changed America, 1963-1975.
Photo courtesy of Northwestern University Archives
Photo Gallery
View photos and archival assets from Northwestern University Archives.