Corinne Buford Eckley
School of Dentistry and Women's Medical School, 1899-1900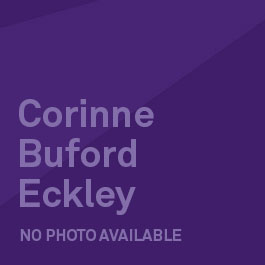 Corinne Buford Eckley served many roles at Northwestern; she worked as an instructor in anatomy in the Northwestern University Dental School as well as a professor of anatomy at the Northwestern University Women's Medical School from 1899-1900. She was also a professor of anatomy at the Chicago School of Anatomy and Physiology.
Corinne Buford Eckley's story still remains incomplete. Help us fill in the blanks! To contribute to this project email HiddenNoMoreNU@gmail.com.
Photo Gallery
View photos and archival assets from Northwestern University Archives.