Announcement: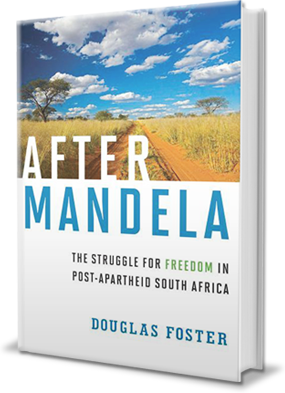 Abrutally honest expose, AFTER MANDELA is a sobering, but ultimately reassuring portrait of a country caught between its founding principles — antiracist, antisexist, nonhomophobic and egalitarian — and the stark realities the new nationfaced from the beginning. South Africa is the only place in the world where democracy arrived, in 1994, on the same day that globalization and the HIV pandemic walked in the door. Drawing on unprecedented access to President Jacob Zuma and members of the Mandela family, Foster presents the story not only from the vantage point of the emerging black elite, but also from the point of view of rural children and the young — who are ready to claim the liberation originally won in their name.
Douglas Foster is an associate professor at the Medill School of Journalism at Northwestern University. 
Foster also writes for a range of magazines, including The Atlantic, Columbia Journalism Review, Smithsonian and The New York Times Magazine, varied newspapers such as the Los Angeles Times, and Web-based magazines such as salon.com. He is also a regular book reviewer for the Washington Post.
His most recent book is "After Mandela: The Struggle for Freedom in Post Apartheid South Africa," which examines a country caught between a democratic future and a political meltdown. The book's publisher, W.W. Norton, describes the book as "the long-awaited, revisionist account of a country whose recent history has been not just neglected but largely ignored by the West."
Foster is a contributor to three collections in varied genres – investigative reporting, environmental journalism, and memoir.
He is the winner of awards for investigative reporting on product safety from Investigative Reporters and Editors, a local Emmy for a television documentary about medical malpractice, and a finalist, as editor of Mother Jones, for the National Magazine Award in Investigative Reporting from the Association of Magazine Editors. He is also a member of the National Lesbian and Gay Journalists Association.
Panel discussion with Gwen Ifill and Judy Woodruf:
http://www.pbs.org/newshour/ 

LA Time Op-Ed, posted and in the paper Sunday:
http://www.latimes.com/opinion/commentary/la-oe-foster-mandela-and-his-legacy-20131208,0,7704424.story#axzz2mfP6yo4D

The Nation online and in the next issue of the magazine:
http://www.thenation.com/article/174971/meaning-mandela#
**********************************************************************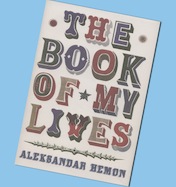 "The Book of My Lives", by Aleksandar Hemon is featured in TIME magazine's  Top 10 Nonfiction Books for 2013.
Hemon was born in Sarajevo, grew up there as a clever and mischievous young man, did a stint in the army, then departed for a cultural exchange in Chicago in 1992. While he was there, the Siege of Sarajevo began, and the world of his childhood destroyed itself. He had to watch it on TV, searching for faces he knew in the disastrous news footage. At the same time Hemon was learning English and slowly, haltingly finding a home for himself in his country of exile. He records it all in this mournful, strangely funny memoir, which reveals a delicate touch with the English language far better than that of most native speakers. —Lev Grossman

Read more: Top 10 Nonfiction Books | Top 10 Everything of 2013 - Arts and Entertainment | TIME.com http://entertainment.time.com/2013/12/04/arts-and-entertainment/slide/top-10-best-nonfiction-books/#ixzz2mXUOlXfT
***************************************************************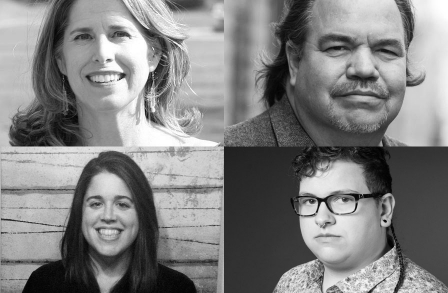 The Open Door: Elise Paschen and Mark Turcotte
Tuesday, Dec 17, 7:00PM
Poetry Foundation
61 West Superior Street
Free admission
The Open Door is a new MFA reading series from the Poetry Foundation highlighting the teacher-student dynamic, presenting exciting work from Chicago's new and emerging poets, and celebrating the area's outstanding writing programs. Each hour-long reading will feature two Chicagoland college and graduate writing program instructors and two of their current or recent students.
Elise Paschen (Osage) is the author ofBestiary (Red Hen Press, 2009); Infidelities, winner of the Nicholas Roerich Poetry Prize; and Houses: Coasts. Her poems have been published in numerous anthologies and magazines, including The New Republic, The Hudson Review and Ploughshares.Former executive director of the Poetry Society of America, she has edited many anthologies, including Poetry Speaks andPoetry in Motion. She teaches in the MFA writing program at the School of the Art Institute of Chicago.
Mark Turcotte (Turtle Mountain Chippewa) is the author of four poetry collections, including The Feathered Heart andExploding Chippewas. He is a recipient of a Lannan Foundation grant, two literary fellowships from the Wisconsin Arts Board and a Josephine Gates Kelly Memorial Fellowship from Wordcraft Circle. He currently serves as a visiting assistant professor in English and Creative Writing at DePaul University.
Originally from South Florida, Britney Lipton lives and writes in Chicago, where she received her MFA in writing from the School of the Art Institute of Chicago. She writes poems about places she's been and people who populate them.
Queer writer M. Quinn Stifler is pursuing degrees in creative writing and gender studies at DePaul University. Stifler has worked with Threshold, DePaul's student-run literature and arts journal, and is a co-founder and editor of No Assholes Literary Magazine. Stifler was a finalist for the 2013 Gwendolyn Brooks Open-Mic Poetry Award, and regularly participates in and organizes house readings around Chicago.
******************************************************************
 

CWA Writer in Residence and One Book One Northwestern author Alex Kotlowitz wins an Emmy 

Alex Kotlowitz --long-time writer-in-residence at Northwestern's Center for the Writing Arts and senior lecturer at the Medill School of Journalism, Media, Integrated Marketing Communications -- picked up his first Emmy Award Tuesday (Oct. 1) for "The Interrupters." He co-produced the documentary about community peacemakers working with a Chicago anti-violence organization.  Click here for more details. 
Writers in Residence
Alex Kotlowitz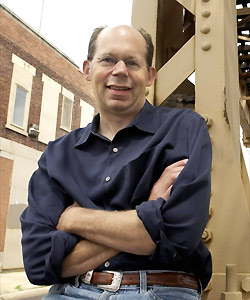 ALEX KOTLOWITZ is the WRITER IN RESIDENCE for the CENTER FOR THE WRITING ARTS. He teaches the Writing 303 The Art of Non-Fiction: Telling Stories every Winter Quarter. 
Award-winning author of There Are No Children Here, The Other Side of the River, and Never a City So Real. Contributor to The New York Times Magazine and public radio's This American Life. Alex Kotlowitz is renowned for his narratives of particular individuals whose concrete life experiences illuminate broad aspects of our nation's social and political landscape. Along with producer/director Steve James he co-produced the award winning documentary, The Interrupters, it tells the moving and surprising story of three "violence interrupters" in Chicago who with bravado, humility and even humor try to protect their communities from the violence they once employed.
The CWA is proud to announce MARK TURCOTTE as our SPRING QUARTER 2014 VISITING WRITER IN RESIDENCE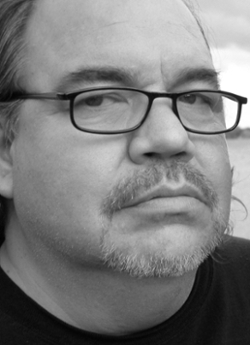 Mark Turcotte (Turtle Mountain Chippewa) is author of four poetry collections, including The Feathered Heart and Exploding Chippewas. His poetry and short fiction have appeared in many literary journals, including TriQuarterly, POETRY, Hunger Mountain, Rosebud, Prairie Schooner, Kenyon Review, Ploughshares, Sentence and The Missouri Review.   
He was the recipient of a Lannan Foundation Literary Grant, and has been awarded two Literary Fellowships by the Wisconsin Arts Board. He was a writer-in-residence for the National Book Foundation's "American Voices" project, and was awarded a Lannan Writer's Residency in Marfa, Texas. His poem, The Flower On, was part of the Poetry Society of America's Poetry In Motion project, which placed poetry placards on public transportation in cities across the United States. His work is included in the NEA/Poetry Foundation high school recitation project Poetry Out Loud.  In recent months he has been invited to share his work from Boston to Santa Fe to Fargo to Montepellier, France.
Turcotte served as the 2008-2009 Visiting Native Writer at the Institute of American Indian Arts in Santa Fe, New Mexico.  He lives in Chicago where he is Visiting Assistant Professor in English and Creative Writing at DePaul University.