Announcement:
Bookends & Beginnings is delighted to host National Book Award finalist REGINALD GIBBONS for a reading and discussion of his new book, HOW POEMS THINK (U Chicago, 2015). Gibbons has published nine books of poems, a novel, translations from Spanish and ancient Greek, and other works. His CREATURES OF A DAY was a Finalist for the National Book Award in poetry. He teaches creative writing and literature at Northwestern University, where he is also the director of the graduate program in creative writing (School of Professional Studies) and the Center for the Writing Arts.
Event date: 
Thursday, October 8, 2015 - 

6:00pm

 to 

7:30pm
Event address: 
1712 Sherman Avenue, Alley #1
Evanston
, 
IL
60201

A few poems and some conversation about making art with words.

(Bookends & Beginnings is on the alley that runs between Sherman Ave., next to Saville Flowers, and Benson Ave., near the Baptist Church.)
***************************************************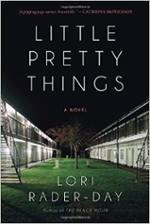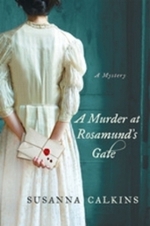 MYSTERY WRITERS PANEL
WOMEN WRITERS WHO ARE WRITING
SOME OF THE BEST "WHO DONE IT" NOVELS!
Monday, November 2, 2015
John Evans Alumni Center 1800 Sheridan Road Evanston, IL 60208
6:00 pm Doors open Light refeshments and pastries
6:30-7:30 pm Panel Discussion and Q&A (Book-signing to follow)
Join us for a lively discussion about the art of mystery writing. Women writing about crime and the leading ladies in their novels solving them. Join local Chicago authors: Laura Caldwell, Susanna Calkins, Libby Fischer Hellmann, and Lori Rader-Day as they explore this fascinating genre.
FREE AND OPEN TO THE PUBLIC
**************************************************
Writers in Residence
Writer ALEX KOTLOWITZ Teaching Writing 303 Winter Quarter 2016
Alex Kotlowitz, CWA Writer in Residence for Winter Quarter 2016. Award-winning author of There Are No Children Here, The Other Side of the River, and Never a City So Real. Contributor to The New York Times Magazine and public radio's This American Life. Alex Kotlowitz is renowned for his narratives of particular individuals whose concrete life experiences illuminate broad aspects of our nation's social and political landscape.
COURSEDESCRIPTION: 
This course will-through both reading and writing-explore the art of what is often called literary journalism, narrative nonfiction, or what John McPhee calls "the literature of fact." The best of nonfiction narrative wields a fierce power, poking and prodding our preconceptions of the world, pushing us to look at ourselves and others through a different prism. What makes for a compelling story? (What tools might we borrow from fiction?) Why employ the use of narrative? How does it help form our view of people and events? We'll explore the craft of reporting and research which borrows from a variety of disciplines, including anthropology, history and sociology - and work with rigor and discipline on the art of good writing. We'll read nonfiction narratives-both book and magazine articles-on a host of subjects, ranging from war and poverty to the environment and sports. We'll work in this class as a professional writer might, from draft to draft. There will be regular writing assignments, and students will be asked to craft a longer narrative on a subject of interest to them. The course will be run as a seminar, so there will be an emphasis on critical class discussion.
Here are some of the CTEC comments after taking his class –
 ** I loved this course! Alex pushed me to think critically and express my thoughts concisely .... he challenged me to understand what makes writing "good." ...  He's dedicated to helping his students become good writers. 
** This is going to go down as one of my favorite/most memorable class that I have taken at NU.
 ** I really felt my writing grew in his class and I believe I grew as a person as well.
Spring Quarter 2016 Visiting Writer in Residence RABIH ALAMEDDINE teaching The Art of Fiction
Rabih Alameddine is the author of the novels Koolaids, and I, the Divine, The Hakawati, the story collection, The Perv, and most recently, An Unnecessary Woman. He divides his time between San Francisco and Beirut.