Announcement:
The 25th Chicago Humanities Festival schedule is now out! Northwestern faculty and acclaimed authors EULA BISS and ALEKSANDAR HEMON have events. To get all the details go to: http://chicagohumanities.org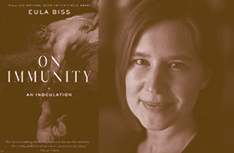 Eula Biss may well be the Joan Didion of her generation. In her award-winning book Notes from No Man's Land, the brilliant essayist took us on a journey across America's endlessly complicated racial landscapes. Her new book is similarly pressing and no less generous. On Immunity focuses on vaccinations, interweaving the history of medicine with her personal reflections as a new mother. Biss will be joined in conversation by Katie Watson, professor of medical humanities and bioethics at Northwestern University.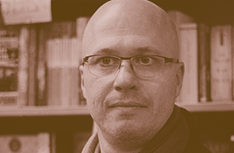 Aleksandar Hemon describes his next novel, The Making of Zombie Wars, as "a roller coaster ride of violence and sex." It's going to be funny, too. Fresh off his essay collection The Book of My Lives and a memorable January CHF conversation with Gary Shteyngart, the MacArthur Fellow and member of Chicago literary royalty gives us a much-anticipated preview.
"Incandescent. When your eyes close, the power of Aleksandar Hemon's colossal talent remains."—Junot Díaz
**************************************************************** 
Chicago's Literary Guild Complex features STUART DYBEK in their AUGUST GUILDCAST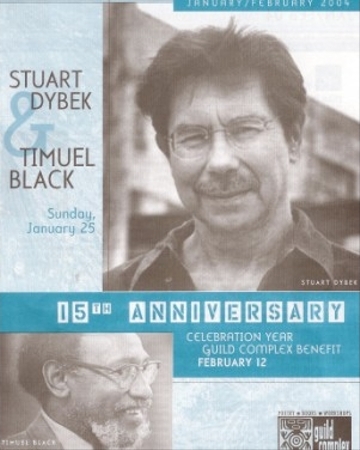 Stuart Dybek sits down with Debbie Carlson for our latest GuildCast. The Chicago author and MacArthur Fellow discusses his two freshly-published books, a new one in the works, and who is championing literary culture in Chicago.
"For me it's not a 'who.' It's just that I would like people to understand how dependent literary culture...is on the amazing hard work of, in some ways, a handful of people...[T]he Guild, for instance...I'd put high up on my list of one of these organizations...[And] I would want people to know: that [literary culture] doesn't just magically appear; and when you've been given something, you should put back in."--Dybek
***********************************************
Writers in Residence
The CWA is proud to announce MAAZA MENGISTE as our SPRING QUARTER 2015 VISITING WRITER IN RESIDENCE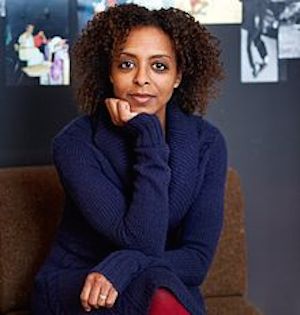 Maaza Mengiste is a Fulbright Scholar and the award-winning author of Beneath the Lion's Gaze, selected by the Guardian as one of the 10 best contemporary African books. The novel was named one of the best books of 2010 by Christian Science Monitor, Boston Globe, Publishers Weekly and other publications. Her fiction and nonfiction writing can be found in the Guardian, the New York Times, BBC Radio 4, Granta, and Lettre International, among other places.
Maaza has won fellowships from Yaddo, the Virginia Center for the Creative Arts, the Prague Summer Program, and the Emily Harvey Foundation. She was the 2013 Puterbaugh Fellow and a Runner-up for the 2011 Dayton Literary Peace Prize, as well as a finalist for a Flaherty-Dunnan First Novel Prize, an NAACP Image Award, and an Indies Choice Book of the Year Award in Adult Debut. Her second novel, The Shadow King, is forthcoming.