Announcement: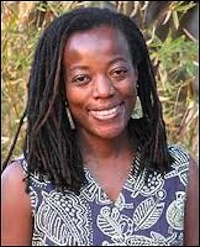 CWA's writer in residence, TSITSI DANGAREMBGA, was featured on Chicago Public Radio's show WORLDVIEW in a segment by Arts and Culture reporter Alison Cuddy. You can read the segment posted on their blog here: 
****************************************************

Please LIKE our FACEBOOK PAGE to get the scoop on all the latest writing events hosted by the CWA and othe groups around campus.
Writers in Residence
The CWA is honored to have international writer TSITSI DANGAREMBGA as the Spring Quarter 2013 WRITER IN RESIDENCE
Tsitsi Dangarembga is a women's rights and cultural activist, sits on the board of the Women's Coalition of Zimbabe and on the board of the National Arts Council of Zimbabwe. She is Director of the Institute of Creative Arts for Progress in Africa, which she founded in 2009. The first novel in the Tambudzai trilogy, NERVOUS CONDITIONS, appeared in 1989 to critical acclaim. Her third novel MY MOTHER'S BREASTS is to appear early next year. She published the second novel in the Tambudzai trilogy, THE BOOK OF NOT in 2006. She chaired Women Filmmakers of Zimbabwe from 1998 to 2005. The first in the series of Zimbabwean musical films, the ground-breaking short film KARE KARE ZVAKO was released in 2004.  Having produced several documentaries, her feature film work includes credits on most of Zimbabwe's major features, including NERIA, MORE TIME, FLAME and EVERYONE'S CHILD which she co-wrote and directed. 
On Writing, Reading, Learning and Teaching (A Center for the Writing Arts Blog)