Events Archive - Spring 2009
For a listing of current CWA events, visit the events index page or the Center's calendar.
Books by CWA speakers can usually be purchased at the events, or beforehand from Northwestern's Norris Center Bookstore.
» Return to the event archive. «
Monday, April 13, 2009 - 7:30 p.m.
Owen L. Coon Forum, Jacobs Center (Leverone Hall) 2001 Sheridan Road (near Foster Street) Evanston Campus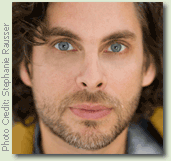 Pultizer Prize winning novelist MICHAEL CHABON on Edgar Allan Poe
 Michael Chabon is one the most distinguished American writers of his generation. His novel The Amazing Adventures of Kavalier & Klay won the Pulitzer  Prize in 2001. His collection on works include, The Yiddish Policeman's Union, The Final Solution, and Wonder Boys  (which was made into a major motion picture starringn Michael Douglas.) He is a prominent  critic and cultural observer, as well as a screenwriter and children's book author. Chabon's works explore themes  which include American superoheroism, Jewish identity, and history as popular culture, and his unique style blends complex literary metaphor with the action and energy characteristic of comic books.
This lecture is part of the "Great Authors" series made possible by the generous support of the Office of the President, Northwestern University. Co-sponsored by the Departments of Communication Studies, English, History, and Jewish Studies; The Program in Rhetoric & Public Culture;The Center for the Writing Arts; and the WCAS Leland Fund.
For more information, call 847-491-3525 
50-minute lecture followed by 20-minute Q&A session; a book signing will follow
 
Tuesday, April 14, 2009 - 5:15-6:15 p.m.
John Evans Alumni Center, 1800 Sheridan Road, Evanston

Adina Hoffman Reads from Her New Book, My Happiness Bears No Relation to Happiness:  A Poet's Life
 "Reading Adina Hoffman's remarkable book, we are consoled that, in the face of terrible brutalities and sufferings, the enduring power of poetry might restore in words—and celebrate—a measure of what has been lost in reality."—Azar Nafisi, author of Reading Lolita in Tehran
 
"Adina Hoffman has given us a superbly composed meditation upon memory, truth, and conflict in the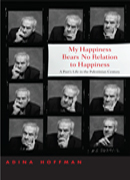 Middle East. The texture of her prose, the improbable transformations of key characters, and above all their human depth and complexity, contribute to a luminous portrait of the Palestinian poet Taha Muhammad Ali and of his world. I would place My Happiness Bears No Relation to Happiness among the five 'must read' books on the Israel-Palestine tragedy." — Michael Sells, author of Approaching the Qur'an
 
My Happiness Bears No Relation to Happiness is the biography of a remarkable man and, by extension, the story of a charged and fateful epoch. It also reflects on the ways in which history registers in daily life, and on the often alchemical means by which experience is transformed into art. Taha Muhammad Ali was born in 1931 in the Galilee village of Saffuriyya, and was forced to flee during the war in 1948. He travelled with his family on foot to Lebanon and returned a year later to find his village destroyed. An autodidact, he has run a souvenir shop in Nazareth ever since, at the same time evolving into a writer whom National Book Critics Circle-winner Eliot Weinberger has dubbed "perhaps the most accessible and delightful poet alive today."
 
Beautifully written, the book is composed with a novelist's eye for detail and a detective's fascination with getting to the bottom of dramatic events. The first biography of a Palestinian writer to be published in any language (including Arabic), it places Taha Muhammad Ali's life in the dynamic context of the lives of his predecessors, friends, and peers, providing in the process linked portraits of all the leading Palestinian writers of the last century as well as a moving and tactile account of the ways "ordinary" individuals are swept up by the floodtides of both war and peace. The story that emerges is, like Taha Muhammad Ali's own poetry, at once profoundly local and utterly universal—with the microcosm of this one life opening out onto whole galaxies of others. In an era when talk of the "Clash of Civilizations" dominates, My Happiness Bears No Relation to Happiness offers something else entirely: a view of the people and culture of the Middle East that is rich, nuanced, and above all else, deeply human.
  
ADINA HOFFMAN is the author of House of Windows: Portraits from a Jerusalem Neighborhood (Broadway Books). Her essays and criticism have appeared in The Nation, the Washington Post, the Times Literary Supplement, the Boston Globe, Raritan, and on the World Service of the BBC. Formerly a film critic for the American Prospect and the Jerusalem Post, she is one of the founders and editors of Ibis Editions, a small press that publishes the literature of the Levant. She lives in Jerusalem.

Q&A session will following reading. There will also be a book-signing.
Co-sponsored by The Buffeft Center of International Studies and Jewish Studies
Thursday, May 7, 2009 - 12:30-1:30 p.m.
Hagstrum Room-201 University Hall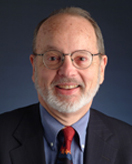 Loren Ghiglione discusses "A Media Critic Pounces on the Prose of The Press"
Loren Ghiglione reads from his new book, CBS's Don Hollenbeck: An Honest Reporter in the Age of Journalism. Don Hollenbeck, described by a CBS president as "one of the few great writers that broadcasting has produced," won most of broadcasst journalism's major awards for a pioneering radio program of press criticism, "CBS Views the Press" (1947-1950).  Some of Hollenbeck's best criticism focused on the writing by reporters at the New York Times and other major New York City newspapers. 
Loren Ghiglione, a veteran of almost four decades in journalism and journalism education, is the inaugural Richard A. Schwarzlose Professor of Media Ethics at Medill, where he teaches journalism history and global journalism, as well as media ethics.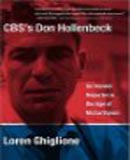 Q&A to follow with a book-signing.
Thursday, May 14, 2009 - 12:30-1:30 p.m.
Hagstrum Room-201 University Hall (Pizza and refreshments will be served)


A Conversation with Sandi Wisenberg: From Blog, to Radio, to Book

Wisenberg will read from and discuss the journey of her latest book The Adventures of Cancer Bitch. As Kirkus Review wrote, "An ongoing blog about the author's experience with breast cancer is transformed here into a deeply personal, often darkly funny memoir."

Wisenberg is the Co-Director of the Creative Writing Program for the School of Continuing Studies at Northwestern. She is also the author of  Holocaust Girls. Wisenberg  takes the reader from January 2007, when she was diagnosed, through surgery, chemotherapy and recovery, closing with a postscript in June 2008. This is not just a survival tale. The witty,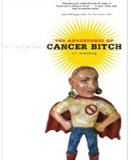 opinionated author, a brusque intellectual and a self-described "Costumed Activist," freely shares her likes and, more often, her dislikes, both serious and petty. She has harsh words for the indifference of some in the medical establishment and for corporate-sponsored pink-ribbon campaigns that fail to sponsor adequate research into the environmental causes of cancer. She also scorns women who wear stiletto heels. Readers who want to know more, or to view photographs of the mammary-shaped baked goods at her Farewell to My Left Breast Party, can go to the Cancer Bitch blog. Rather than her breast, surprisingly, it's her hair loss she obsesses about. Eschewing wigs and turbans, she has a friend paint swirling designs and "US out of Iraq" in henna on her scalp, an act that says a lot about who she is and how she sees herself. Mostly though, she writes about carrying on her daily life during a stressful time: lecturing, reading, taking yoga classes, dining out with her husband, visiting friends, observing the Jewish holidays. The entry titled "What Is Mine," which names peoples, animals, places and things the author likes and identifies with, seems a tad self-indulgent.   Not so "An Accounting," which illuminates and moves as Wisenberg sums up what she has learned from her experience.
Tart and scary. 
 
Q&A to follow, there will also be a book-signing.
Monday, May 18, 2009 - 12:30-1:30 p.m.
Hagstrum Room-201 University Hall
Monday, May 18, 2009 - 12:30-1:30 p.m.
Hagstrum Room-201 University Hall
A Conversation with Dave Tolchinsky: Teen murderers, Psychotics, the Devil and other Misfits  (Excerpts from screenplays and video installations)
Dave Tolchinsky, Director of the MFA in Writing for the Screen+Stage and Chair of the Department of Radio-TV-Film, will share excerpts from his screenplays, and talk about his experiences writing for Hollywood as well as writing for more experimental media such as interactive computer environments and video installations.
David Tolchinsky is a produced screenwriter (Sony Tristar's Girl) with screenplay commissions from MGM, USA Networks, Disney, Ivan Reitman's Montecito Pictures, Edward R. Pressman Film Corp, Addis-Wechsler/Industry Entertainment, and many other projects in development. Some of his work centers on teen subcultures such as heavy-metal fans, Florida surfer teens, teen groupies, and female football players, particularly in relation to social decay. He is also interested in horror, both psychological and physical. He has a secondary interest in sound design and has designed the sound for interactive computer environments and video installations which have been exhibited internationally. He is also particularly intrigued by the musical, cultural and spatial meanings of dialogue. Currently Tolchinsky is working on a commissioned screenplay and is in post-production on a feature documentary he is co-producing with Debra Tolchinsky.