Events Archive - Spring 2008
For a listing of current CWA events, visit the events index page or the Center's calendar.
Books by CWA speakers can usually be purchased at the events, or beforehand from Northwestern's Norris Center Bookstore.
Monday, May 12, 2008 - 5:15-6:15 p.m.
Kresge Centennial Hall, Room 2-425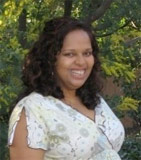 Writing Your Identy with Mary Anne Mohanraj
Northwestern University Visiting Writer in Residence for Spring Quarter 2008.
Mohanraj is the author of three collections of short stories: Bodies in Motion, Silence and the Word and Torn Shapes of Desire; was the recipient of a 2006 Illinois Arts Council Fellowship. She is the executive director of DesiLit, an Asian American literary festival, and of the Speculative Literature Foundation.
Discussions of identity politics are often framed around questions of minority authenticity -- can the straight white male, for example, write about the queer brown woman? How should he go about it? What must he be careful about? While such discussions can be fruitful, what is often obscured in that framing is the fact that the straight white male does possess an identity of his own -- one that offers rich material and opportunities for complex and interesting insight. We will mix (optional) exercises and discussion as we each attempt to explore our own identities.
Thursday, May 15, 2008 - 12:30-1:30 p.m.
University Hall, Hagstrum Room 201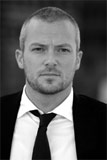 A Conversation with E. Benjamin Skinner, author of A Crime So Monstrous: Face-to-Face with Modern Day Slavery
There are more slaves in the world today than at any time in history. After spending four years visiting a dozen countries where slavery flourishes, Skinner tells the story, in gripping narrative style, of individuals who live in slavery, those who have escaped from bondage, those who own or traffic in slaves, and the mixed political motives of those who seek to combat the crime.
Skinner infiltrates trafficking networks and slave sales on five continents, exposing a modern flesh trade never before portrayed in such proximity. From mega-harems in Dubai to illicit brothels in Bucharest, from slave quarries in India to child markets in Haiti, he explores the underside of a world we scarcely recognize as our own and lays bare a parallel universe where human beings are bought, sold, used, and discarded. He travels from the White House to war zones and immerses us in the political and flesh-and-blood battles on the front lines of the unheralded new abolitionist movement.
Skinner has reported on a wide range of topics from Latin America, Africa, and the Middle East for such publications as Newsweek International, Travel + Leisure, and Foreign Affairs. He currently lives in Brooklyn. This is his first book.
Friday, May 16, 2008 - 12 noon-1:15 p.m.
McCormick Tribune Center Auditorium, 1870 Campus Drive on the Evanston campus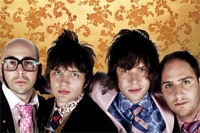 So You Want to Write...A Song, with the Grammy Award winning band OK GO
This event offers a special opportunity to learn from professional and highly acclaimed singer/songwriters the art of songwriting. The band will discuss topics ranging from having an idea for a song and making it come alive to how people '"make it" in the music business and keep their creativity. Join these talented singer/songwriters, who are making their musical mark nationally and internationally, as they share their journey and process for writing songs, getting them published and most important getting them heard. There will be Q & A, plus performance by the band.
Ok Go has been described by Ira Glass, the host of This American Life radio show as, "living catnip" and describing their songs as "part indie rock, part stadium rock, part straight up pop with the occasional whiff of Weezer or The Cars or Elliott Smith." OK Go is a rock band originally from Chicago, now residing in Los Angeles. The band is composed of Damian Kulash (lead vocals and guitar), Tim Nordwind (bass guitar and backing vocals), Dan Konopka (drums and percussion) and Andy Ross (keyboards, guitar and backing vocals). They won a Grammy Award for "Best Short-Form Music Video" in 2007. The band has two cds, Ok Go and their smash follow-up recording, Oh No. "Oh No is an album that absolutely explodes out of the speakers. OK Go has tightened the screws and trimmed the fat, delivering a stripped-down, revved-up forty-two minutes of wild, propulsive rock and roll. It's a worthy follow-up to their 2002 debut, which established OK Go as expert craftsmen of intelligent, ultra-catchy rock songs." For more information contact Stacy at the Center for the Writing Arts at 847-467-4099.
You can also catch Ok Go for a FREE full concert open to the public, the same evening at Grant Park in Chicago for the Manifest Urban Arts Festival at 8 p.m. For more information contact: http://www.colum.edu/Student_Life/Manifest/
Monday, May 19, 2008 - 5:30-7:00 p.m.
McCormick Tribune Auditorium, 1870 Campus Drive, Evanston campus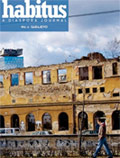 An Evening of Writing from Sarajevo with Habitus:A Diaspora Journal; Featuring writers Aleksander Hemon and Igor Stiks
An evening of literature from the Bosnian capital, drawn from the pages of Habitus:A Diaspora Journal (habitusmag.com), a Jewish magazine of literature and culture.
Two Chicago-based novelists, Aleksander Hemon and Igor Stiks, will read from their work and discuss their native city with Habitus editor Joshua Ellison.
Habitus is not simply a magazine about Jews; it is a Jewish magazine about the whole world. Its pages are intended to speak to everyone who feels the pull of complex identities, and who wrestles with what it meand to be truly home.
The event is sponsored by the Buffett Center for International and Comparative Studies and the Center for the Writing Arts