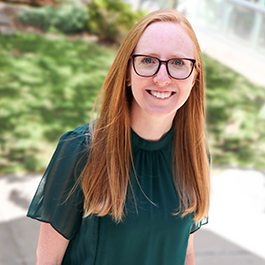 Assistant Director, Substance Misuse Prevention
Lesli joined the Health Promotion and Wellness (HPaW) team in September 2022 and serves as the Assistant Director of Substance Misuse Prevention. In this role, she oversees Northwestern's substance misuse prevention programs and initiatives.
Lesli received her Master of Science in Public Health (MSPH) degree from the Johns Hopkins School of Public Health where she specialized in health education and health communication. Most recently, before coming to Northwestern, Lesli worked at a local non-profit organization where she oversaw strategy and development of a variety of lung health initiatives, including smoking cessation interventions. She has extensive experience in behavior change and motivational interviewing techniques.
Outside of work, Lesli enjoys spending time with her husband and two lab pups, going on walks, and discovering every outdoor patio in Chicago.