U7+ Statement on Climate Change and Sustainability
U7+ university presidents unanimously adopted the U7+ Statement on Climate Change and Sustainability during the meeting of the presidents on October 25, 2021.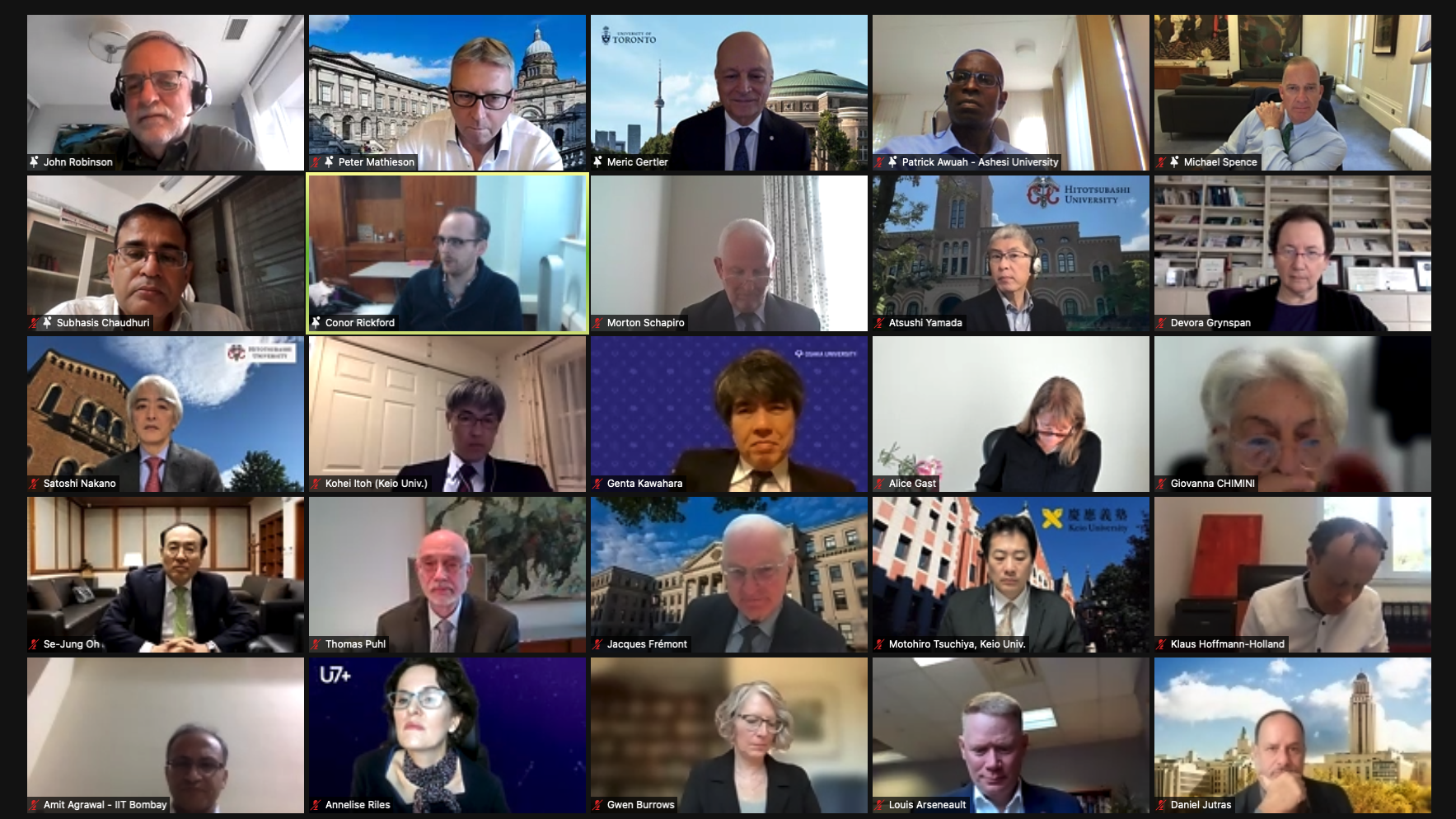 Statement
The U7+ Alliance of universities recognizes that climate change is a global challenge that presents serious threats to natural environments, human health, security, and economic stability. Increases in global temperature, sea level rise, and ocean acidification have heightened the risk of biodiversity loss, extreme weather events, and water scarcity.
Social impacts vary widely, but the climate crisis will continue to disproportionately affect disadvantaged and vulnerable communities through climate displacement, lost livelihoods, food insecurity, and adverse health impacts. The inequities raised by the climate crisis have a strong intergenerational component and future generations will bear a disproportionate share of its burden and consequences. We recognize that actions taken now will determine the lives of young people far into the future.
U7+ members welcome the opportunity to contribute alongside other global actors to protect our planet and ensure a greener, more resilient future for everyone. We are committed to work through collaborative partnerships with our respective governments, private sector, and civil society organizations, to support the implementation of the goals to be set at the UNFCCC COP26.
The U7+ Alliance reaffirms its commitment to Principle 3, Actions 1 and 2, which were agreed to during our first summit in Paris on July 9-10, 2019. We call on all U7+ members to ensure that students have access to sustainability courses, and to commit to ambitious climate change action plans and targets to reduce and offset those GHG emissions associated with their operations that they have the ability to control.
We endorse the implementation frameworks developed by the Principle 3 Working Groups and commit to adopting the following recommendations at our respective institutions:
For Action 1 – promoting that all students of our universities will have access to courses related to climate, biodiversity, and sustainability.
Recognize and validate the importance of course inventories to take stock of existing courses with sustainability-related Make the findings of these inventories a more accessible resource for the student body.
Develop sustainability pathways - clusters of courses and co-curricular activities with a common theme of sustainability that allow students to explore the theme from various disciplinary, methodological, and practical perspectives.
Engage students in discussions on sustainability education by facilitating and structuring consultations that recognize the diversity of perspectives and needs.
For Action 2 – reducing GHG emissions from 2018 levels by 2030, with the goal of developing and publishing a specific target for this reduction.
Measure scope 1 (owned sources) and 2 (purchased electricity, heat and steam) GHG emissions using standards tools and collect information and feedback on existing targets/plans relating to energy and GHG emissions. Universities who do not own their capital stock should engage facility owners about developing measurements and plans.
Benchmark energy consumption and GHG emissions to determine where opportunities for improvement exist.
Commit, or work with facility owners to commit, to energy and GHG reduction targets and publish plans to meet these targets.
Review and evaluate the performance to determine whether the targets were achieved and communicate the results to stakeholders.
Begin developing approaches to estimating, benchmarking, and ultimately addressing Scope 3 emissions, such as business travel, employee commuting, waste disposal, purchased goods and services.
We recognize that as an Alliance that spans six continents and 17 countries, our universities are at various stages of action on climate change, but that we have an opportunity to share knowledge and experience to meet a common goal.
Additional materials: