Purchasing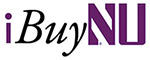 With more than 2,800 full-time faculty members, 21,000 graduate and undergraduate students, and 5,700 full and part-time staff, the purchasing power of our campus is enormous. We advocate sustainable purchasing practices and consideration for "behind the scenes" environmental costs – such as raw material extraction, manufacturing, transportation, and final product disposal. Environmental consequences of these costs can be greenhouse gas emissions, air, water or land pollution, and harmful by-products during manufacturing.
The Procurement and Payment Services website has more information on sustainable purchasing policies.
To view Northwestern's preferred vendors list, visit the Preferred Vendors Matrix by logging in with your netID and password. Then, look for the vendors with the green leaf in the final column. These are vendors that follow sustainable practices.