Leadership
The Grant Committee 
Sarrin Chethik, Weinberg 2020
Sarrin is pursuing a double-major in economics and legal studies and certificate in energy and sustainability. He is actively engaged in the energy sub-committee of Associated Student Government (ASG) Sustainbility Committee.
Will McBain, McCormick 2018
Will is currently pursuing bachelor's and master's degrees in chemical engineering. Will is a co-chair for Northwestern's chapter of Engineers for a Sustainable World.
Pia Basu, Medill 2018
Pia is a senior at the Medill School of Journalism, double majoring in magazine journalism and political science, and completing the Integrated Marketing Communications Certificate. She is the co-president of the Eco Reps student organization.
Lars Benson, Weinberg 2018
Lars is a senior majoring in Political Science. His main academic interests include electoral politics, international affairs, and foreign policy. Lars was a recently awarded a Marshall Scholar and will pursue a master's in public administration at the London School of Economics with a focus on the U.K. electoral system and the comparison between British and American campaign finance law.
Jonathan Pfluger, McCormick Graduate Student
Jonathan is a research professional pursuing a Doctor of Philosophy (PhD) focused in Materials Science and Engineering.
Andrea Patete, Class of 2019
Andrea is a co-chair of Students for Ecological and Environmental Development (SEED), which is one of the largest ASG-recognized environmental group on campus. SEED promotes concern for the environment in community decisions and in daily life, through both education and action.
Faculty and Staff
Kathia Benitez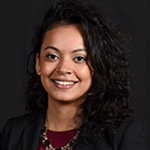 Kathia Benitez joined the Office of Sustainability in June 2016 as the director of sustainability. Kathia is responsible for providing leadership and management to ensure integration of sustainable practices throughout the University's campuses. She coordinates and administers sustainability and energy efficiency programs in collaboration with students, faculty and staff. Prior to working for Northwestern, Kathia was the senior manager supporting the U.S. Department of Energy's Better Buildings Initiative. In her role, she provided direct oversight and strategic guidance for the Better Buildings Alliance and Better Building Challenge initiatives. She also served as a sector matter expert for healthcare
Mark Witte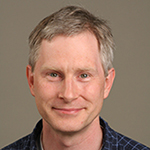 Professor Mark Witte's research deals with applied questions in macroeconomics and public finance. His main interests are in consumption theory and topics in taxation. His teaching interests include macroeconomics, money and banking, public finance, and the economics of the environment and the extraction of natural resources. He has been voted onto the Associated Student Government honor roll numerous times in recognition of both his teaching and student advising. He has been honored with a Weinberg College of Arts and Sciences (WCAS) Distinguished Teaching Award, and a WCAS Distinguished Leader in the Undergraduate Community Award.organizations.
Eric Masanet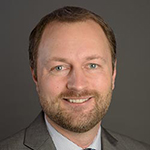 Eric Masanet is associate professor in the departments of Mechanical and Chemical and Biological Engineering at Northwestern University, where his research focuses on sustainable manufacturing models, theory, and policy analysis and he teaches courses on life-cycle assessment, sustainable manufacturing systems, and sustainability principles. Prior to joining Northwestern in June 2012, Eric spent eight years at the U.S. Department of Energy's Lawrence Berkeley National Laboratory (LBNL), where he most recently held the positions of staff scientist and deputy leader of the International Energy Studies Group. He is editor in chief of Resources, Conservation and Recycling, the leading journal on resource systems sustainability. He has previously served as program co-chair of the International Society for Industrial Ecology Conference (2011) and IEEE International Symposium on Sustainable Systems and Technology (2008-2010). He holds a Ph.D. in mechanical engineering from UC Berkeley with a specialization in environmentally-conscious design and manufacturing.
Jeff Henderson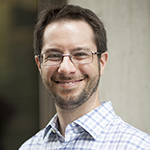 Jeff is the Associate Director of the Institute for Sustainability and Energy (ISEN). Jeff is responsible for the strategic development and management of the Institute's marketing and communications, and education portfolios. Jeff is currently serving a second three-year term (2012-2015, 2015-2018) on the Northwestern Staff Advisory Council (NUSAC). Prior to ISEN, Jeff worked as the general manager of U.S. operations at a small, private international telecommunications company, based in Oak Park, IL. He grew up in the Bay Area, and received his BA in economics from Northwestern in 2003.
Back to top