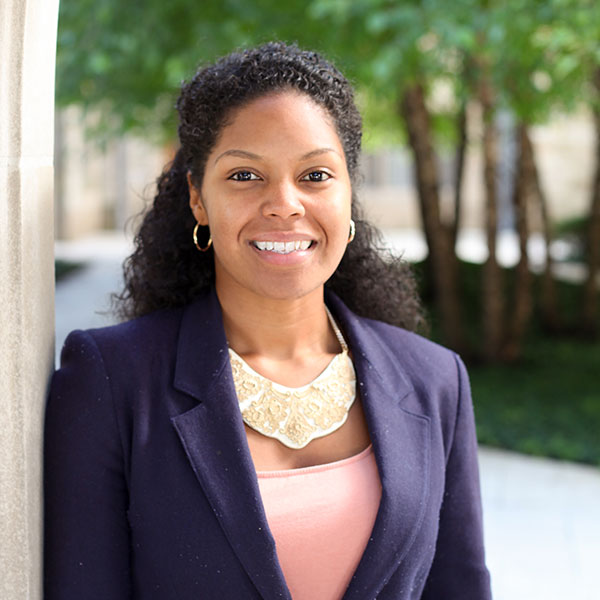 Program Coordinator Dean of Students Office
As the Program Coordinator, Lehua divides her time between the Dean of Students office and the Student Assistance and Support Services team (SASS). She works closely with the Dean of Students, Todd Adams, to coordinate scheduling and a number of other special projects, with SASS she triages crises, provides case management, and conducts safety and wellness checks when a community member raises concerns regarding a student's welfare.

Lehua first came to Northwestern in 2013 as an intern in Health Promotion and Wellness. Completing her internship, she went on to train at Jesse Brown Veteran's hospital, working alongside military veterans. After spending some time in the hospitality industry, she is excited to return to higher education and the Wildcat community. Lehua is passionate about caring for young people in academia and specifically first generation and low income (FGLI) students. As a FGLI student herself, she continues to be inspired by their resiliency and resolve. 

Lehua holds a Bachelor's degree in sociology from the University of Florida and a Master's of Social Work degree from the School of Social Administration at the University of Chicago. In her spare time, she enjoys hosting game nights, exploring Chicago's eclectic food scene, binge watching copious amounts of television, and training for long distance races.