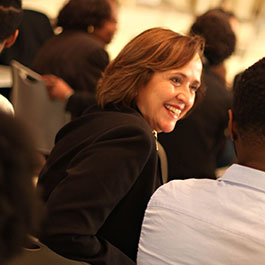 Dr. Patricia Telles-Irvin is the Vice President for Student Affairs at Northwestern University. Her responsibilities include providing leadership for the Division of Student Affairs to accomplish its goal of being full partners in the student learning experience
Dr. Telles-Irvin is the Past President of NASPA. She received a B.A. in Education from Duke University and an Ed.D. in Counseling Psychology from Boston University. She has been licensed in the states of Florida, Texas, and Massachusetts and practiced psychology for close to 20 years.
Dr. Telles-Irvin's interests include issues of leadership, student development, college mental health, and diversity/inclusion.