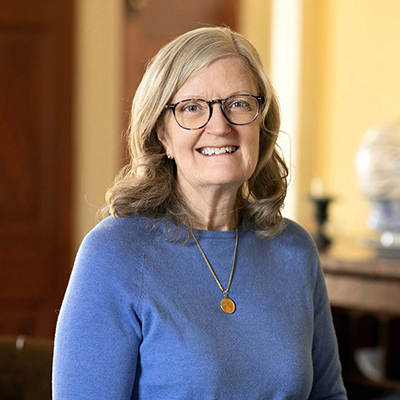 Patricia M. Lampkin, Ph.D.
Dr. Pat Lampkin joins Student Affairs as the Interim Vice President for Student Affairs next Monday, August 1, but has already relocated to her new home in Evanston. Pat most recently worked as a consultant and coach after her distinguished career in Student Affairs at the University of Virginia for four decades.


When asked by the 
Northwestern Now
 about the opportunity to come to Northwestern, Pat shares, "I have always viewed Student Affairs as the heart and soul of any institution of higher education — the place where we help shape rich student experiences. It's a partnership in which students are integral to our success. It doesn't happen, however, without the relationships and everyday hard work of Student Affairs professionals."

 
Pat returns to her home state of Illinois with her husband, Wayne Cozart. Pat has family in the area and sees this as a great opportunity professionally and personally.