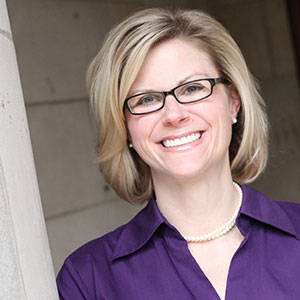 Patricia Hilkert is currently the Senior Program Coordinator of Family Engagement at Northwestern University. In this position, she is responsible for all facets of undergraduate student family engagement. "Patti" coordinates and oversees Parent and Family Orientation, Family Weekend, the NU Family Advisory Council (NUFAC) and communication efforts for parents and families. She also recruits, trains, and supervises two Family Coordinators and about 40 Family Ambassadors (FAs) who serve as student orientation leaders for parents and family members.
 
Originally from North Riverside, Illinois, Patti received a B.S. degree in Speech Communication and Public Relations from Southern Illinois University at Carbondale and a Master of Education, specializing in Student Personnel Administration, from Kent State University in Kent, Ohio.  Previously, Patti was the Director of New Student and Family Programs at Northwestern which includes the Wildcat Welcome orientation program for new students. Prior to that, Patti served as the Director Orientation and New Student Programs at Purdue University in West Lafayette, Indiana, and she served on the Board of Directors for the National Orientation Directors Association (NODA).

 Patti loves the fun and highly engaging Northwestern students, as well as the picturesque campus set on beautiful Lake Michigan.  Patti currently resides in Wilmette, Illinois near the NU football stadium, with her husband Scott and teenage children, Lexi and Aaron. Go 'Cats!