Community Interaction Plans Survey in CAESAR
*Important Note:
The images on the page have been updated to a brighter and more colorful look. CAESAR will be updated to reflect these images starting August 2021.
Determining who is a part of our local campus community and ensuring COVID-19 testing for those we interact with regularly is necessary to protect our health. Your response below will form the foundation of your campus-based asymptomatic COVID-19 testing requirements.
Step 1:
Students can access the Community Interaction Plans form by navigating to the CAESAR login page and clicking on the "Community Interaction Plans" tile.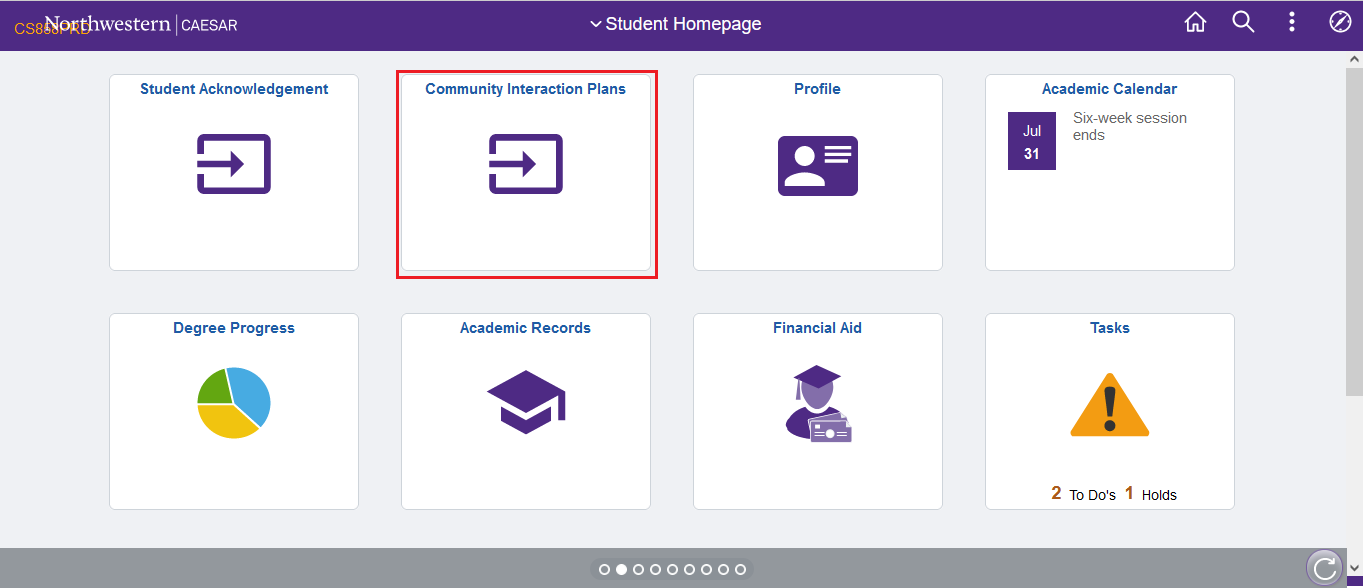 Step 2: 
Select the choice associated to the number of times you will interact with the Northwestern University community. For example, if you will interact with the Northwestern University community daily then select "Daily" from the choices. The first time you access the survey the status will be "Not Submitted" until you submit your survey.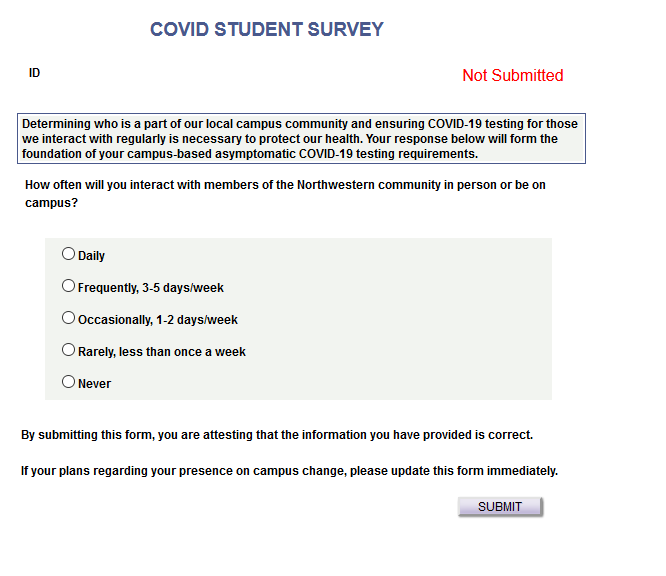 Step 3:
After you select your choice, please select the "Submit" in the bottom right corner to finalize your survey. The date you submitted the form will be displayed in the "Last Updated on" section at the top right of the form.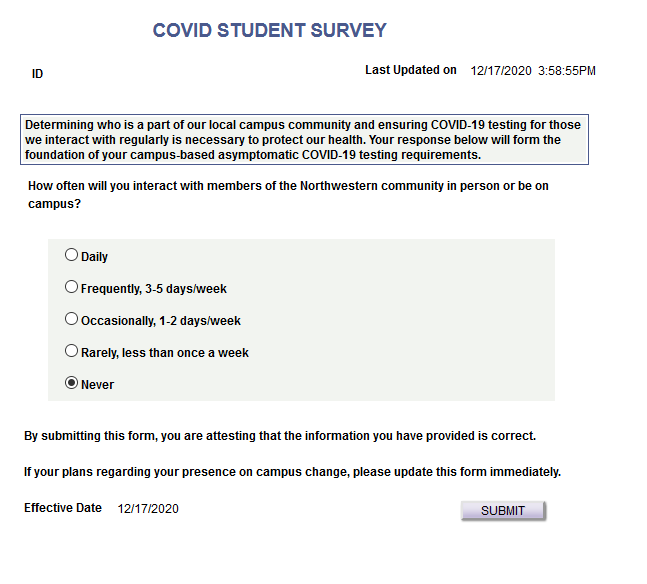 Note: Campus Community Interaction changes:  Anytime the frequency in which you interact with Northwestern University Community changes you can update this form by selecting a new choice and submitting the form.
For questions about this acknowledgement and surrounding policy, please visit: https://www.northwestern.edu/coronavirus-covid-19-updates/